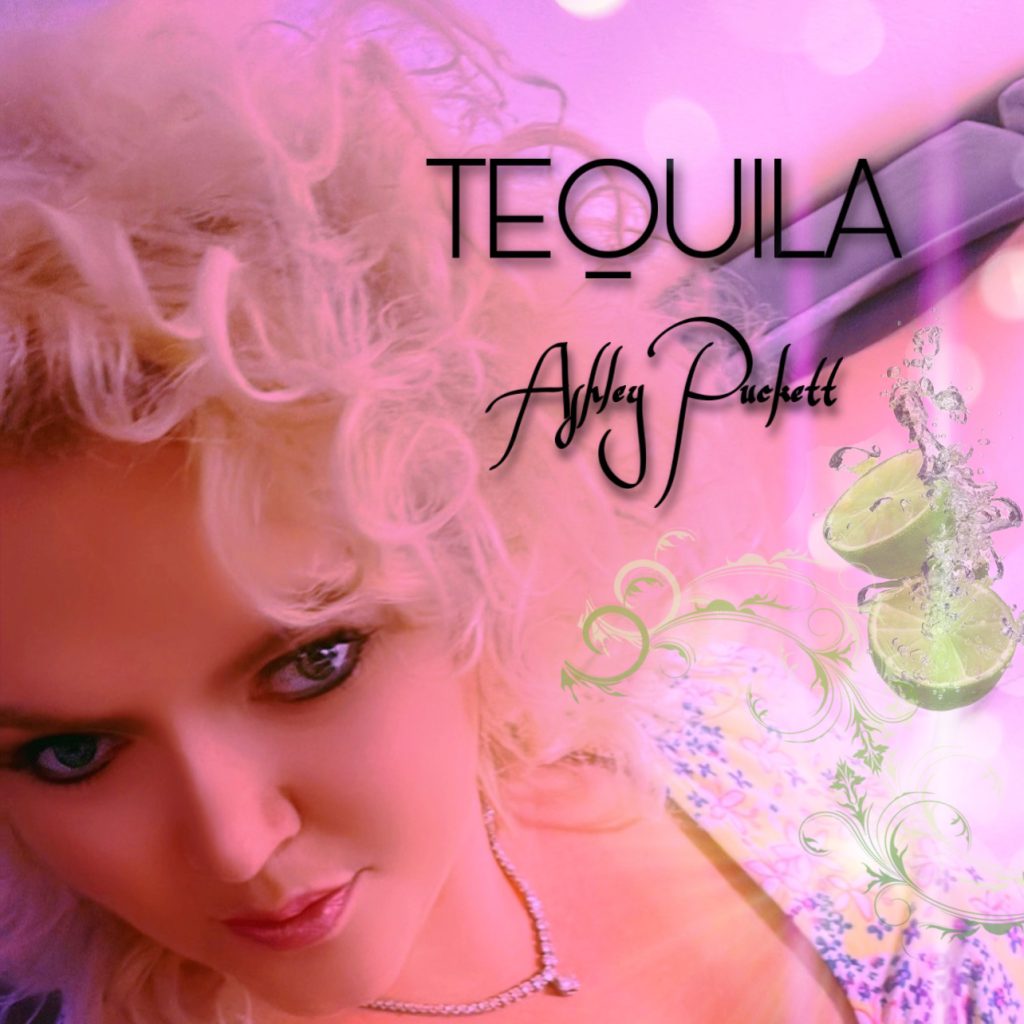 Reviewed by: Lee Callaghan
Evolution Music Press
October 7, 2022
Synthesizing metaphors and blurring connotations, Country starlet Ashley Puckett delivers an expressive, intriguing perspective on searching for acceptance and feeling more noticed within the lives of others around us on her latest single; Tequila. By using the imagery of one talking to your drink, asking for advice, context, and someone who will listen, Ashley Puckett really hits the nail on the head with this beautifully arranged narrative. "Shot after shot, I've even tried it on the rocks, but you're not listening." The elegant phrasing and attention to each articulation give this vocal performance its merit as each resolution ends on a downbeat, leaving the listener fully tuned into the hidden meaning of each seemingly simple lyric. "At the bottom of the glass, and you haven't said a word, oh tequila why aren't you listening?" Maybe I am looking too deep into these lyrics, perhaps this is a simple meaning of tequila solving all people's problems, and the realization that it can not, but this is what makes this track even more powerful. When a song comes around that offers listeners many outlooks, and viewpoints it attracts a more diverse audience, a sure commercial success for a young songwriter looking to etch her name in the Country music upper echelon.
https://hypeddit.com/ashleypuckett/tequila
Tequila joins an already very impressive growing catalog of Country hits from Ashley Puckett like her dynamic single Never Say Never. Tequila offers a contrast to her signature sound by giving audiences a look into her ability to sing at any tempo, and her ability to travel between key centers. This is a very enjoyable track that should see commercial success on any Country radio playlist. The use of tequila as a metaphor speaks to traditional Country archetypes, while her vocal stylings and pop-infused melodies speak to contemporary fans as well. I really liked this track, and feel that Ashely Puckett is setting herself up as more than an artist, musician, and performer, but a bonafide songwriting powerhouse. With the lyrical content on display here, Ashley Puckett can also utilize these skills to write and perform with many other artists across genres as well.