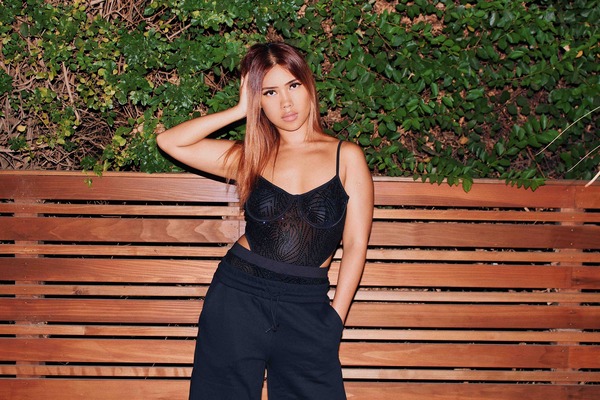 @skopemag news – thursday – september 29, 2022 @ 12 pm est
@skopemag HQ – http://smarturl.it/skope
"This song was written quite a few years ago. At the time, I was 26 years old and living in an illegally-small 1-bedroom apartment in Bushwick, NY. I'd started a band called The Worst Humans and I was struggling desperately to keep my head above water. At this point I was in the throes of addiction; misdiagnosed and taking the wrong medication to combat my bi-polarity (1); and retaining less and less sleep as the days fell off the calendar.
Dylan Conrique Releases "get over you"
ACEPHALIX: San Francisco Death/Crust Metal Quintet Bearing Members Of Vastum, Chthonic Deity, And Ensepulcher Streams Fourth LP, Theothanatology, Out This Friday On 20 Buck Spin
ACEPHALIX awakens from five years in morbid repose with a new offering upon the glistening altar of flesh, a devastatingly tormented study on Theothanatology, the idea or belief that God is dead. Within this cerebrum shattering inquiry lies, as always, a primal spewing forth of vicious death metal malignity and bomb-raid hardcore dispersions. Across a decade-and-a-half lifespan, the evolution of ACEPHALIX into the bludgeoning instrument of discord and dead faith displayed on Theothanatology has never felt so urgent. The crumbling siege-like mentality of modern life leaves no doubt God has left the building and ACEPHALIX adeptly soundtracks the contradictions, atrocity, and inner turmoil of such massive loss and decay.
THE HATE CLUB Unleashes Official Music Video for New Single, "Cursed," off of Upcoming, Debut LP! FFO: Ministry, Rammstein, KMFDM
DYMBUR Release Official Music Video for Socially Progressive New Single, "Back Home"! FFO: BLOODYWOOD, THE HU
BABY QUEEN RELEASES NEW SINGLE "LAZY"
Pop's favorite anti-hero Baby Queen shares her new single "Lazy" out today via Island Records. Set to be the ultimate Gen-Z slacker anthem, "Lazy" is the follow-up to the boisterous "Nobody Really Cares," described by NME as Baby Queen's "pop-punk ode to not giving a shit." It tops off a busy few months for the 25-year-old rising anti-pop star, who supported Olivia Rodrigo on the European leg of her 'SOUR' world tour as well as clocking up a string of headline shows and festival performances while working on her debut album. Next week she heads to the US to support Conan Gray on tour throughout October.
New Music Submission – Chósta 'That Object Spoke to Me'
KAASH PAIGE DROPS NEW VISUAL TO "MISS MY DAWGS" FEATURING 6LACK
Lowly Announces New Album 'Keep Up The Good Work' Via Bella Union + Shares Title Track
Sometimes, the support we need doesn't lie in complex answers. Sometimes it can be found in the most simple encouragement. This reflection is embodied throughout their third album. This music has been forged within a maelstrom of lockdown restrictions and critical life events; often working together virtually, and eventually being together physically and writing as a group.
Other Lives' Frontman Jesse Tabish Shares New Single "Price In Full" Via Play It Again Sam
Saint Christopher Shares "POP SHIT" Single via MXDWN | 'Pop Shit' LP Due October 28
Today, Saint Christopher — the project of Los Angeles musician Christopher Kalil (formerly of Arms Akimbo) — shares "POP SHIT," the newest single and title track off his debut LP, Pop Shit, due October 28. Speaking about his new release — on which he honestly and openly discusses the challenges of being involved with such a fickle, yet intense industry — Chris wrote:
mxdwn PREMIERE: Saint Christopher Releases Empowering New Single "Pop Shit" Off Upcoming Debut LP Pop Shit for Oct 2022 Release
Loshh Announces EP 'akọle' Via Don't Sleep + Shares Single "K" Ft. Obongjayar
Loshh's latest track features an intricately plucked guitar melody, elements of jazz instrumentals, and sees Loshh and Obongjayar's voices and intelligent lyrics blend seamlessly. Speaking on "k", and the creative process that Loshh embarks on when creating new music, he explains: "Blocking the noise of the world, of society, almost like another way of being tunnel vision towards your dreams, goals and aspirations, knowing that where you're headed is better than where you once was before."
KENNY MASON DROPS RUFFS MIXTAPE VIA RCA RECORDS
The project includes the tracks from his recently released EP PUP PACK and new songs such as "SPIN N FLIP" feat. Young Nudy and "MINUTE FOREVER." Kenny's new music comes on the heels of his buzzing single "Stick," a Dreamville collaboration with J. Cole, JID and Sheck Wes from the D-Day: A Gangsta Grillz Mixtape. The "Stick" visual, which has already racked up over 3 million views, featured Kenny alongside the other artists on the track. Recently, Kenny has been on the festival circuit with sets at Rolling Loud, Wireless Festival, Bonnaroo and more, in addition to making surprise appearances at Coachella on JID's set and Governor's Ball on J. Cole's set.
Bring the Hoax launch new single and music video "Jonestown"
Theon Cross collaborates with Nok Cultural Ensemble on new single 'Awakening' out today via SA Recordings
Nok Cultural Ensemble is a new project from Atyap (Nigerian-British) musician Edward Wakili-Hick (Sons of Kemet, Steam Down, Kokoroko). It's a fluid and evolving collective, which features an impressive line up of Edward's collaborators including; Onome Edgeworth (Kokoroko), Joseph Deenmamode (Mo Kolours), Dwayne Kilvington (Wonky Logic), Theon Cross, Sulyiman(Afrorack), Watusi87 (RU1 Fam), Zarak (Blue Alchemy), Niyabja aka Simeline Jean-Baptiste(DJ Noss), David Wehinm (Omah Lay, Ezra Collective) and Angel Bat Dawid. NCE are set to release new album Njhyi due out October 14th via SA Recordings.
The White Buffalo: New Video – plus Access Code Available for 6pm UK TODAY Worldwide Streaming Event
Indie-rock rising talent Mazey Haze takes influence from French New Wave cinema and 60s psych on compelling new single "The Weight of the Weekend"
"Gotta find my way back / Gotta find my way back," sang Nadine Appeldoorn aka Mazey Haze on the closing track of her 'Always Dancing' EP, released in 2021. Now, she has at last arrived. The Amsterdam based artist's forthcoming second EP is reflective of this desire for simplicity: a collage of self-reflection, where thought, feeling and a powerful sense of place merge to make singular worlds that are entirely her own.
Indie blues artist Wake channels his hopes & anxieties from a difficult childhood on debut single Spoon FFO: Jack White, Radiohead
Hull based musician Alex Ingram releases his debut single Spoon under the artist moniker Wake – an impressive blend of indie singer-songwriter and blues flavours that meld together to form a highly sensual sound. Tasteful guitar licks are augmented with minimal sound FX supplied by Hull's 'King of Electro' Endoflevelbaddie, who also produced the record along with Adam Pattrick at the Warren Records inhouse recording studio.
Jonas Colstrup releases new single 'Two Suns', from forthcoming album "At The Crest"
Today, Danish composer Jonas Colstrup is releasing 'Two Suns', the second single and video taken from its forthcoming album "At The Crest", out on November 18th via the Berlin-based 7K!.
"Ever since watching Stanley Kubrick's 2001 A Space Odyssey, I have had this undeniable attraction to the idea of Space and other forms and ways of life. Life on earth is very specific to this planet and would no doubt look very different on another planet with different circumstances", says Colstrup.
AMIRAH Shares New Single "Silently"
AMIRAH is an independent artist with a talent for writing infectious tunes and relatable narratives. Inspired by internationally acclaimed artists such as Rihanna, Alicia Keys and Halsey, AMIRAH's musical journey began at a very tender age. Being the avid storyteller that she is, the LA-based singer, who is originally from Malaysia, is greatly influenced by real-life experiences and hardships, where the majority of her inspiration derives from, allowing her to evoke strong emotions within her listeners, as can be heard on her brand-new single, "Silently".
DANNY OCEAN FLAUNTS HIS VERSATILITY ON NEW SINGLE "BEBE"
Venezuelan multi-platinum artist and producer, Danny Ocean, releases his highly anticipated single "BEBE," produced by Cesar Pulgarín, today via Warner Latina and Atlantic Records. Once again, Ocean proves that his music is versatile and innovative through this record. "The song is dedicated to those who don't want to have a serious relationship but at the same time enjoy sex," explains Ocean about the meaning of the track. The visualizer was directed by the artist himself and his creative director Luigi Santaella.
GNAW THEIR TONGUES to release new material via ARGONAUTA Records; announcing split vinyl with SATOR and stream new song!
Music Submission: LF3
LF3, In the early stages of his journey, begin like most creatives by working on music with friends and even creating his own personal records from time to time. Before even creating his own music, he even developed a strong love for it by digging through cassettes his mother owned when he was a kid. He was exposed to all different types of genres in his exploration.
Daphne Parker Powell Shares Single "Ghosting"
[PRESS] Go "Around the Sun" with Raised on TV
If you're looking for some breezy new alt-rock tunes, you need not look any further than Raised on TV. The trio that includes brothers Keaton Rogers and Kacey Greenwood, are from Los Angeles and it sure does feel like that sunny weather seeps into their songwriting. Shimmering guitars and reverb soaked vocals lend themselves to the airy feel of their new EP titled Around the Sun. Both tracks from the EP are premiering today at New Noise Magazine. Around the Sun will be available on all digital platforms on Friday, September 30th and available for purchase from East Bay indie label – Sell the Heart Records. While it may seem like a short listen, you can certainly expect more from the band in early 2023. Until then, listen to Around the Sun.
Titus Andronicus share "Baby Crazy" with official video, new album out tomorrow