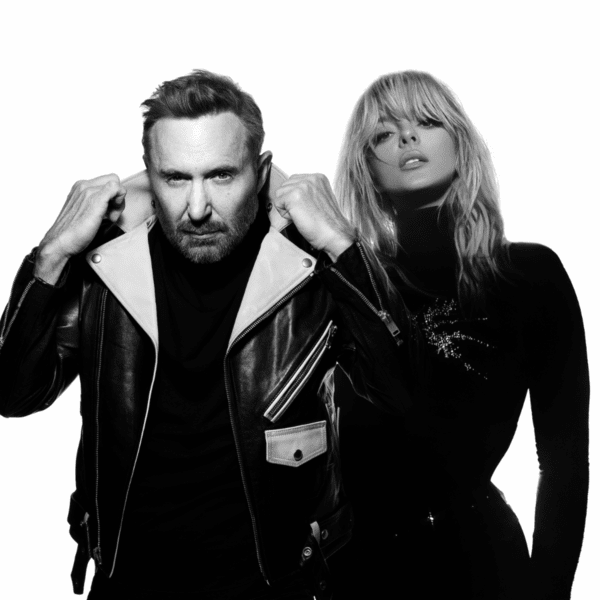 @skopemag news – tuesday – september 20, 2022 @ 12 pm est
@skopemag HQ – http://smarturl.it/skope
Sister Wives share 'Ticking Time Bomb' about a woman's 'biological clock'
Inspired by Welsh mythology, thread throughout a cavernous mix of psychedelia, folk, post-punk, garage and 70s glam rock, Sister Wives recently announced their debut album will be released on 28th October via Libertino Records, sharing first single and video 'Greater Place'. Today, the band share new single "Ticking Time Bomb" – a track which sees them react to the societal pressure to bear a child; the ticks mirroring the biological clock.
LIP FILLER make raucous introduction on debut single "Cool", produced by St Francis Hotel (Little Simz, Greentea Peng)
West London indie-punk 5 piece Lip Filler today make an irresistible introduction with their debut single "Cool", produced by St Francis Hotel (Little Simz, Greentea Peng, Michael Kiwanuka).
With inspirations collectively ranging from contemporary acts such as Blur and The Streets, to recent success stories Nilüfer Yanya, Wu-Lu and Sorry – the 5 piece are long time friends originally from the south west of England, the band consisting of guitarists Jude and Verity, bassist Theo, drummer Nate, and vocalist and keys player George, all now reside in a flat together above a chicken shop in Shepherds Bush.
Massachusetts Ranks in the Top 15 Happiest States in America – WalletHub Study
To determine where Americans have the highest satisfaction with life, WalletHub compared the 50 states across 30 key indicators of happiness. The data set ranges from the depression rate and the share of adults feeling productive to income growth and the unemployment rate.
BELLE SCAR : 'Where Do We Begin' – new single by distinctive singer-songwriter | live at Sadler's Wells Theatre 23.09.22
Captivating, glamorous and bold, Belle Scar is a distinctive singer-songwriter, producer and artistic director from Montreal who has been based in London for the last decade. Described by the New York Times as "a creature from another dimension, she's phenomenal," her dramatic, cinematic music is at times redolent of a Tim Burton film score and at others of a mash-up between Nick Cave, David Bowie and Portishead.
LORD OF THE LOST Releases Final Music Video of the JUDAS Era – "A World Where We Belong"!
Only a few weeks after their European tour as support for the legendary Iron Maiden, LORD OF THE LOST are about to hit European stages again – this time on a full headline tour through nine countries, supported by label mates Nachtblut and Scarlet Dorn.
Mother Nature Share "Crystal Cadillac" (featuring Free Nationals Jose Rios and Kelsey Gonzalez)
Chicago hip hop duo Mother Nature return with their new single "Crystal Cadillac" out via Closed Sessions. They tapped José Ríos and Kelsey González of The Free Nationals for this feel good record that serenades listeners and ends the summer on the most positive vibe. Mother Nature is no stranger to delivering timeless and thought provoking bars with this lyrical context. Accompanied by a music video directed by José himself, LA's Israel Ramos and Rens Cui, they are cruising through the streets in a deep red Cadillac on a higher journey. "Crystal Cadillac is our metaphysical vehicle of choice as we swerve through the pressures of life heading to our collective destiny," says Mother Nature.
WITCH — Share New Single And Video: "Waile" || + Announce 'Waile' 7″ Out 27 January
WITCH (We Intend To Cause Havoc, to give them their full name) released seven albums during the 70s and early 80s and were the biggest band in Zambia throughout that era. They founded the 'Zamrock' movement, which mixes traditional African rhythms with heavy psychedelic rock, blues, funk, and garage. The reformed band features original lead singer Emmanuel 'Jagari' Chanda and the synth wizard responsible for their 80s disco resurgence; Patrick Mwondela.
Calexico Share Spirited New Track "Rambler," Fall Tour Dates Begin October 6
Stripped down, loose and fun, Calexico has shared the new track "Rambler" today, a song reminiscent of their earliest tracks; listen to it below.
Generation Z's newest Japanese icon LANA releases new track 'Get It (feat. ZEN & KESSO)'
LANA, who set the music scene alight with her song 'FLAME (feat. LEX, Saru jr.Fool & taisyov)', has released a new digital single, 'Get It (feat. ZEN & KESSO)'.
The track hits hard, with deep lyrics that draw on LANA's own background delivered with her unique vibe and outstanding singing ability. The single brings together young rising stars from the scene: The beats were produced by KESSO, a beatmaker who has been attracting attention for his work with artists such as Young Dalu and Big Mike, while acclaimed young Yokosuka-based rapper ZEN makes a guest appearance on the mic.
News Submission: Watch the Lyric Video for Wes Denzel's Soulful Tune 'Zodiac Killer'
isomonstrosity share new single ft. Danny Brown and 645AR + announce new album ft. Vic Mensa, Tommy Genesis, Kacy Hill, Johan Lenox, Empress Of + more | Out 18th November via Brassland
isomonstrosity, the new project helmed by producer Johan Lenox (Travis Scott, Kanye West, Lil Nas X), Pulitzer Prize-winning composer Ellen Reid and conductor/computer engineer Yuga Cohler is today announcing the self-titled debut album which is set for release via Brassland on November 18. News of the record comes alongside the new single, "careful what you wish for" which features Danny Brown, Johan Lenox and 645AR.
ICYMI: TAI VERDES RELEASES SOPHOMORE STUDIO ALBUM 'HDTV'
Previously released tracks from HDTV have notched more than 200 million streams to date, and include smash hits "Let's go to Hell," "LAst dAy oN EaRTh," which debuted at #29 on Billboard's Hot Rock & Alternative Chart, "3 outfits," "100sadsongs," "sheluvme," "how deep?," and his latest single "TWO SUGARS," which officially dropped with the album alongside an aptly cinematic visual –
Groovy earworm with retro sepia video 'Covered In Gold' from Daniel Carlson
CAUSTIC CASANOVA: new video "A Bailar Con Cuarentena"
Can I play with madness? CAUSTIC CASANOVA sure do! Tongue-in-cheek yet inherently serious, eclectic to the core yet irresistibly catchy, the wicked Washington D.C.-based riff-rockers serve up a cunning video clip with their new single 'A Bailar Con Cuarentena' ("To Dance With Quarantine"). The track is taken from the four-piece's forthcoming album "Glass Enclosed Nerve Center", which is slated for release on October 7.
Poster Paints (mems. Frightened Rabbit, Vaselines) share new track "Not Sorry"
Poster Paints are excited to release their new track "Not Sorry," taken from their upcoming self-titled debut album (October 14, Ernest Jenning Record Co. / Olive Grove Records). Featuring Carla J Easton's honeyed vocals, gently buoyed along on lilting guitars, "Not Sorry" follows singles "Falling Hard" and "Circus Moving On".
Mamalarky (Fire Talk) share "Shining Armor" / Pocket Fantasy LP out September 30th
Mamalarky's highly-anticipated sophomore full-length, Pocket Fantasy, is due out September 30 via Fire Talk. The follow up to the band's critically-acclaimed 2020 self-titled debut LP, the album's early singles have generated a great deal of excitement, with the lead track "Mythical Bonds" earning praise from the New York Times, who said "Mamalarky make math rock sound like fun" and appearing on a new music playlist from Talking Heads frontman David Byrne, while second single "It Hurts" landed on multiple best of the week lists.
IMHA TARIKAT announce new album and release first video single
IMHA TARIKAT unveil the pro-shot video clip 'Radical Righteousness' as the first single taken from the spectacular forthcoming album "Hearts Unchained – At War with a Passionless World". The new full-length from the German black metal outfit around mastermind Kerem Yilmaz aka Ruhsuz Cellât has been scheduled for release on December 2.
Album details of "Hearts Unchained – At War with a Passionless World" can be viewed below.
ICYMI: Rap Duo Su'Lan's 'Forever Da Gang' LP
The LP title alludes to the cult-like superfan community – especially Black women – that Su'Lan has built in the Bay Area and LA with the duo adding, "Family stick together through the good and bad times, only the real last forever, that's why it's Forever Da Gang."
plxntkid Drops Angsty New Single, "parasite"
Today, plxntkid (23-year-old Anders Aakerhus) shares a new single, "parasite." Taking cues from emo bands such as Underoath and Pierce The Veil, plxntkid utilizes the raw, cathartic emotion of screamo vocals to sonically express his anger and frustration. Over a dynamic trap beat, he explicitly tells a story of his own struggles with depression and prescription anti-depressant medications, likening some of the negative side-effects to the feeling of a parasite invading your body.
TCHORNOBOG announce Split-LP with ABYSSAL
TCHORNOBOG announce a split-album with their British musical counterpart and brother-in-spirit ABYSSAL. Both bands contribute a single track of epic duration around 24 minutes each. The blackened US death doom outfit will release the split on November 25.
Mae Krell Shares New Single "tooth fairy"
New York-based singer and songwriter Mae Krell is back with her new single, "tooth fairy," out on all streaming platforms today. "tooth fairy" is Mae's first new single since the release of her acclaimed 4-track EP, 'imposter syndrome,' which was debuted earlier this year. The EP struck a chord with fans and tastemakers alike, with PRIDE aptly describing it as "an intimate and heart-wrenching dissection of the unavoidable self-doubt we all experience in our 20s."
David Guetta & Bebe Rexha drop official video for hit single 'I'm Good (Blue)'
Global superstars David Guetta and Bebe Rexha have unveiled the official video for their hit single 'I'm Good (Blue)', out now.
Shot in an array of glittering locations across Guetta's spiritual home of Ibiza – including a mansion party, his own yacht, and even the storied Ushuaïa nightclub where he holds a residency – the official video for 'I'm Good (Blue)' captures the breathtaking vibrancy of the White Isle.