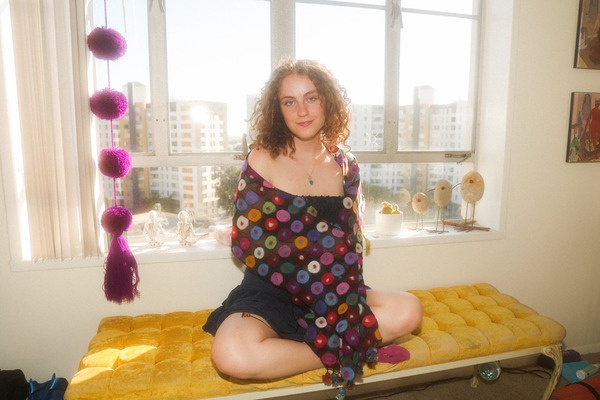 A self-described "psychedelic indie space cowgirl," 20-year-old Kinneret exudes a unique and magnetic aura. Her brand is one of inclusivity and creativity, and those who love her, love her. Her single "No Wind Resistance!" has amassed over 55 million plays on Spotify to date, featuring shimmery synths and soaring vocals over trunk-rattling 808's and trap drums, hitting a niche previously untapped.
Now, Kinneret's back with a new single, "Learn My Name," an inspirational song all about discovering herself. With angelic harmonies, that signature trunk-rattling bass, and a flute inspired by The Beatles' "Strawberry Fields Forever," Learn My Name is genre-less. The song was produced with SpaceKing, a producer on the come-up in the hip-hop world, with recent placements from Rich the Kid, Polo G, and Key Glock.
When asked what the song means to her, Kinneret explains: "My whole life, I've had to repeat my name for people. I went through a couple of nicknames, but I always ended up coming back to my birthname; Kinneret. 'Kinneret' translates to 'harp' in Biblical Hebrew.