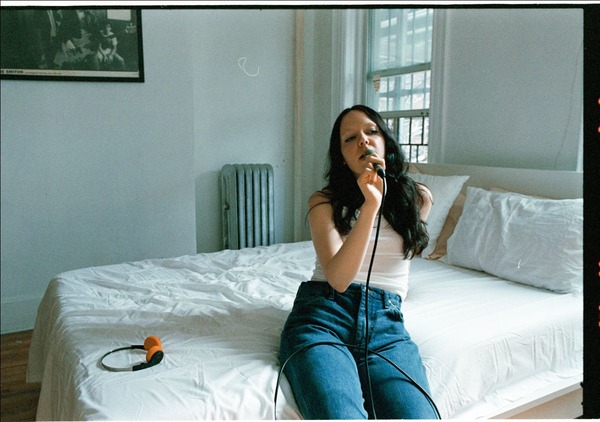 @skopemag news – monday – september 12, 2022 @ 5 pm est
@skopemag HQ – http://smarturl.it/skope
The Hunna release 'Fugazi' / 'Untouched Hearts' double A-side
Showcasing contrasting sides of the acclaimed rock band, 'Fugazi' is a post-lockdown anthem where the seductive grungy rhythm, reminiscent of the song's namesake, is met by an explosive chorus bursting with punk rock energy. Watch the visualiser here.
VACANT WEEKEND — Unveil Shimmering New Single: "Cool New Friends" || Out Now
Tackling the inevitable muddle of love, lust and friendship that characterises coming-of-age during those final few sun-drenched days, the new cut blends relatable lyricism with danceable rhythms that traverse '70s funk and '00s indie-rock influences.
Kodaline release stunning 'High Hopes' live single
Coco Bryce and Breaka step up to TWLVZ with 'Want U'
Twelvez welcome two dons of the scene Coco Bryce and Breaka for the second release on limited edition two-track, 12 inch series from Dr Dubplate's ec2a label arsenal. Coco Bryce delivers the next cut. Out now 'Want U' comes with a signature RnB vocal that Coco Bryce so often mesmerises listeners with in his Jungle tracks. Jungle Techno is the motive on this one though; the 160 4×4 pattern providing the energy underneath the escapism. Leeds via LDN bubbler Breaka delivers the remix for this one, fresh off the back of his debut album, introducing keys and pitching up vocals for the hardcore fans amongst us. Twelvez is a coveted new vinyl offering from ec2a – a subtle nod to the classic, club ready twelve. Expect one track per side, cut at 45 rpm for extra emphasis and bass weight.
Mysterious newcomer Elron Gardy debuts with the spectacular "Reflex and Movement"
Mysterious newcomer Elron Gardy has released his debut single "Reflex and Movement" and announces his debut live show, headlining Laylow in London on 10th November. Written and produced by Gardy, with the help of Luca Caruso (beabadoobie, Yellow Days, Orlando Weeks) on drums, the track stands as a spiralling, unsettling piece of indie rock and a compelling introduction to his world.
A VOID — Release New Album: 'Dissociation' || + New Single "Sick As A Dog" Out Now
Clangorous and climactic, 'Dissociation' highlight "Sick As A Dog" sees A VOID continue to source inspiration from musical greats like Hole, Silverchair and Babes in Toyland, but with a fresh futuristic spin. With swirling riffs that are as infectious as they are overcast, the track's message is more optimistic than its stormy sound might suggest.
MONOWHALES release new album that saved their lives 'Tunnel Vision'
After a thrilling breakout year, the award winning trio release their hotly anticipated sophomore album Tunnel Vision – the album that quite literally saved their life, out via Warner Music Canada. Produced by Dave Schiffman (Vampire Weekend, Pup), Tunnel Vision emerges as a reflection of their growing pains, fearlessness, angst, confidence and everything in between, which the Toronto based band – made up of vocalist Sally Shaar, guitarist Zach Zanardo and drummer Jordan Circosta – describe as a 'pandemic-induced identity crisis' where self-discovery plays a recurring theme across seven pop gems.
Modern Progressive Rockers THE VINTAGE CARAVAN Release New Music Video for "Hell", Out Now!
BRELAND releases debut album + new video
JUSTINE BLAZER'S "GIRL SINGING THE BLUES" REACHES #1 ON ITUNES
The album has been receiving rave reviews from fans, radio and press, and has been featured in publications like Billboard Magazine, Spinex Music, Broadway World, Nash in Tune, The Sounds Won't Stop and more. She was also featured on the cover of Lazie Indie Music Magazine's August edition.
FIELD MEDIC Faces A Reckoning On New Single 'stained glass' Out Now [Run For Cover Records]
The track finds the Los Angeles-based songwriter and musician, also known as Kevin Patrick Sullivan, reflecting on a crisis and concluding matter-of-factly, "this is a reckoning for my own stupidity."
Bonny Light Horseman Share New Single "Sweetbread," New LP 'Rolling Golden Holy' Out 10/7, U.S. Tour Begins 9/30
"We cut 'Sweetbread' late in the evening at Aaron Dessner's Long Pond studio last summer. Kinda like starting to watch a movie too late, everyone was getting a little sleepy-eyed. Anaïs went off to bed with her then-one-year-old while some of us kept jamming on the main riff for a while, unsure of what we were moving towards. It got really, really late and the tune we started playing had abstracted itself to an unrecognizable shape as we stretched and improvised through the form," explains Kaufman. "The next morning listening back I thought this is SO groovy and different than anything we'd made up to that point, but very much still sounded like us. We were giddy to play it for Anaïs and have her take a pass singing over it. She sang the verses down over the improvised jam and it really felt magical to us. It's very rare for this band to use a song without a live vocal, however it became the path forward for 'Sweetbread.' It's a funny thing, texturally and energetically, quite a leap from the ethereal/oceany tones and vibes that tend to typify our sound, and on the other hand, since it's drawing shape and inspiration from older folk songs like 'Jack Of Diamonds' and 'Rye Whiskey,' it's very much in the wheelhouse of songs from our first LP… kinda like a sister song to 'Green Rocky Road' or something. It's adventure music and it's elastic and it pays no mind as it jumps out of the speakers."
Ela Minus & DJ Python Unveil "Kiss U"
Today Ela Minus and DJ Python (Brian Piñyero) share "Kiss U," the opening track of their collaborative EP ♡ (referred to as "corazón"), ahead of the record's release this Friday, September 16 on Smugglers Way. "Kiss U" stitches stuttering breakbeats and cosmic synth debris under Ela's echoed chants about open, interdependent love: "I'm not holding on / and I'm not letting go."
SHOFFY REVEALS STELLAR NEW ALBUM '..ONWARD'// LISTEN HERE
Having spent the past few years developing a passionate fan base and racking up millions of streams, today sees the release of '…Onward', the new album from LA based artist, Shoffy. A body of work showcasing Shoffy's dreamy combination of honeyed vocals and fluttering beats, the project serves as further evidence of Shoffy being one of the most well rounded independent artists around.
Eric Bolton shares powerful new video 'Hello, Angels'
Combining vocals that "hit the sweet spot between Eddie Vedder, Michael Stipe and Chris Cornell" (Classic Rock Magazine) with soulful guitars, 'Hello Angels' addresses the defeat felt by Eric as a queer person in the church, and the debilitated sense of self that came with that. Moody and brooding at first, the track then erupts passionately – a true reflection of Eric's journey and ultimate destination of freedom and authenticity.
Announcing Katy Rea's The Urge That Saves You RIYL: Marissa Nadler, Wednesday, Richard Swift
"The music video for 'We Come Back' was inspired by Adam Curtis's BBC documentaries like Can't Get You Out of My Head and HyperNormalistion. When I was writing the album, I was beginning to question which of my ideas and opinions were mine and which were influenced by society and the people closest to me. It can be challenging to think critically in what feels like a culture of followers going in only two directions. Intellectual independence is what I strive for, but it's not born from isolation. I know that I'd be lost without connection to my friends and to god or the spiritual realm. I'm learning you have to get out of yourself to learn who you are. These feelings were affirmed when watching Curtis's work. I was lucky to work with Conor Hibbler to pay tribute to Curtis' work. It was a fun and nerdy process, as we are both such fans. We wanted to illustrate the isolation and distance from oneself caused by group thinking – and to show that, maybe, by finally getting out of that room and remembering the kid you were who easily found joy, you can connect to something greater."
BIZARREKULT Unveils New Single, Announces European Tour
Black metal entity BIZARREKULT is now unveiling a brand new single, "Kongen," which is taken from the project's upcoming album, 'Den Tapte Krigen' which will be released via Season of Mist early 2023! More information about the sales start, release date, and additional album details will be revealed at a later date, while the album artwork, which was created by Ivan Gladkikh, can be found above! "Kongen" can be heard.
LOWLIFE Share New Music Video, "ELON"
Housewife Announce New EP 'You'll Be Forgiven', Out October 14
LEWIS CAPALDI PREMIERES OFFICIAL VIDEO FOR NEW SINGLE "FORGET ME"
NEW MUSIC: SEVYN STREETER RELEASES NEW SINGLE & VIDEO "23"
Leaving her fans with one more bop before closing out the summer, hit singer/songwriter Sevyn Streeter's new single and video for "23" via Groundwērk/MNRK Urban. Produced by Needlz and Dominic (Cardi B, Drake, Bruno Mars) and written by Keith Martin and City Bridges, "23" is a fun, flirty, up-tempo track that is sure to make you feel like Jordan in the sixth. The accompanying video was directed by M dot for Mayor, premiered via BET Jams, and will be airing throughout the day. The video has Sevyn and her girls serving up some looks, moves, and heat.
9m88 Shares "Star" video prod. Silas Short (Stones Throw) + US tour w/ Sunset Rollercoaster
Luke Warm and The Cold Ones Share Melancholic New Track "Paradise Lost"
Emotive guitars, earnest vocals, and the violin skills of Dreamhouse Studios' Kara MacKinlay create a melancholic overture which illustrates the importance of caring for what you have before it's too late.
Four Years Later and Still Rich Forever: Jay Critch and Rich The Kid Share "Lefty"
Chelly Flame – "Bandz"
Lil Baby & Gunna's "Drip Too Hard" Achieves RIAA Diamond Certification !!!
Grammy-nominated rapper, mogul, and philanthropist, Lil Baby has received an exceedingly rare RIAA Diamond certification for the massive 2018 smash hit "Drip Too Hard" with Gunna. The certification cements Lil Baby's place amongst music's elite, with only 85 other songs in history having received the prestigious certification. This is the latest of a long line of unprecedented milestones for Lil Baby, and comes in advance of his newly announced and highly anticipated album It's Only Me.