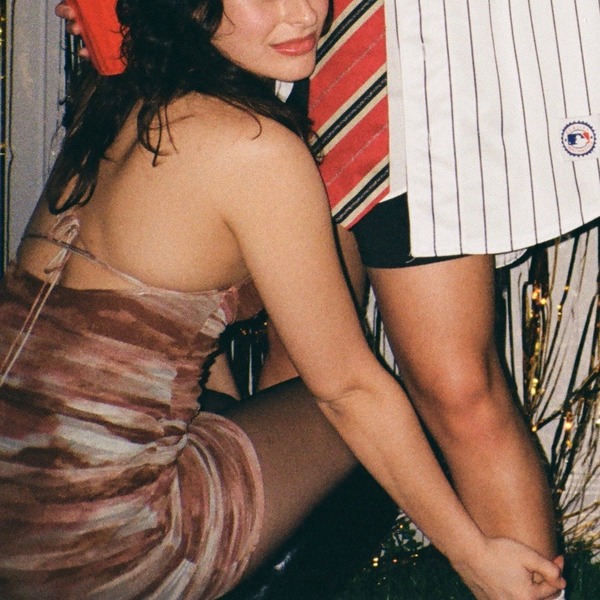 @skopemag news – friday – september 9, 2022 @ 6 pm est
@skopemag HQ – http://smarturl.it/skope
Tei Shi shares new video for "GRIP"; NY and LA headlining shows announced
Colombian-Canadian singer-songwriter and producer Tei Shi returns today with a captivating lyric video for her latest single, "GRIP." The single served as Tei Shi's first independent release and touched on the harrowing experience she underwent while in the middle of a strained relationship with her labels at the time. Although "GRIP" was born out of a contentious moment, the single showcases Tei Shi's relentless and defiant spirit as she steps into her power. The striking visual directed by frequent collaborator Jonatán López depicts the literal chokehold Tei Shi was under as she was dealing with the exploitative facets of the music industry.
HRUBA releases debut EP "Inherent Obedience"
The Slamming Brutal Death Metal band HRUBA, founded in Iasi, Romania, released their debut EP titled "Inherent Obedience" on September 9th, 2022. Mixed and mastered at Wicked Studio Iasi, this first record also includes the two singles released earlier this year.
TERRA Release New Song "Verisimilitude"
Atmospheric black metal band TERRA have released the stunning "Verisimilitude". The song is from their upcoming album Für Dich Existiert Das Alles Nicht, which will be released on September 30th, 2022 via code666
The band comments about the album: "Für Dich Existiert Das Alles Nicht is the purest example of this bands determination to concentrate all of its unrelenting elements into a pressure vacuum and explode them out into new and unexpected textures that will remain with the listener in a multitude of ways. TERRA have been biding their time; sharpening their claws on the pavement they have dragged themselves through to better utilize a way to gift the most honest statement of intent imaginable."
Paul Leary Shares "How Much Longer" Video via StereoEmbers | 'The History of Dogs' Reissue 2xLP Out Now via Shimmy-Disc/Joyful Noise
Pillbox Patti Releases Latest Track, "Eat Pray Drugs"
Pillbox Patti's style is one Forbes has called "hypnotic" and "poignant" while stating "It's…honesty and authenticity that Hayford wants to share with listeners on her debut project." Written by Hayford with Aaron Raitiere, Park Chisolm, Benjy Davis, and Connie Harrington, and produced by Chisolm, "Eat Pray Drugs" is brutally honest about the life Pillbox Patti led growing up in Florida with little money, resources, or options for extracurricular activities. It paints a clear image into a reality many live every day.
[OUT NOW] Four Years Later and Still Rich Forever: Jay Critch and Rich The Kid Share "Lefty"
MONOWHALES Release New Album 'Tunnel Vision'
Hook-heavy, but more groove-based, "Change###" pushes the boundaries of what a rock song can be. The focus track features an explosive rhythm-section in the guitar solo and lead vocalist Sally Shaar's Robert Plant-esque wailing of emotion carries into the final chorus.
THE AMAZONS RELEASE NEW ALBUM "HOW WILL I KNOW IF HEAVEN WILL FIND ME?"
Both a love letter and a rallying cry, How Will I Know If Heaven Will Find Me? is an expansive, uplifting, sun-drenched collection of singalongs produced by Jim Abbiss (Bombay Bicycle Club, Arctic Monkeys, Adele). Featuring co-writing collaborations with the likes of Maggie Rogers & Jamie Hartman, the albums finds the Reading 4-piece emerging from the darkness of 2019's Future Dust full of lust for life and post-pandemic hope.
Multi-Platinum Artist // Pastel Dipped Anthemic Pop // New Single
On the video, Mimoza confides, "My concept for the video was 'modern romance.' I think we often romanticize how beautiful life would be if that one person fell in love with us but what if we romanticized falling in love with ourselves first?" Mimoza teaches us to still wear a crown, even with a broken heart and shows us once again that the most important relationship is the one we have with ourselves.
Don't Miss BELLE MORTE's Video For "Krew"
COLLAPSE CULTURE: New Noise Magazine Premieres "Room 641A (Ecology Of Fear)" From Duo With Kowloon Walled City And Bleach Everything Members; Drag Your Coffin My Lord Out Next Week On Pax Aeternum
"Room 641A (Ecology Of Fear)" is the tripped-out new track from COLLAPSE CULTURE, the California/North Carolina-based electronic/psychedelic hybrid duo of Ian Miller (Kowloon Walled City, Interesting Times Gang, Stangelight) and Graham Scala (Bleach Everything, US Christmas, Interstitia). The new song is now playing at New Noise Magazine as the group prepares to release their second album, Drag Your Coffin My Lord, through Pax Aeternum next week.
partygirl Shares New Single "desirable" via Bands Do BK | Read More in EARMILK, The Alternative, CVLT Nation, Ghost Cult, Out Front & The Big Takeover
Introducing: partygirl, an imaginative, maximalist indie rock band based in Brooklyn. The group was formed by long-time musical partners Pagona Kytzidis (vocals/rhythm guitar/keys) and Colby Lamson-Gordon (bass/vocals), who have been writing and performing together since their college days at Columbia University. Pagona and Colby are joined by Francesca Pastore (lead guitar/production), Alec Mauro (sax/vocals), and Jonathan Ashley (drums). Drawing inspiration from artists past and present, such as Queen, Mitski, Fiona Apple, Elliott Smith, Led Zeppelin, Radiohead and St. Vincent, partygirl strives to create a unique and forward-looking sound. Through their music, partygirl seeks to imagine new worlds based on feminist praxis, radical Survivor identity, and a rejection of our present-day dystopia.
Karaboudjan Shares Single "UPSIDE DOWN" via Spill Magazine
Southern California-based indie psych-rock artist Karaboudjan shares his second single – "UPSIDE DOWN" – off his upcoming EP. His previous single "SCATTER" premiered with chorus.fm and with it he announced the EP, which is due out later this year.
BLUEBUCKSCLAN DROP "JEEEZY WYA"
NONPOINT Releases New Single "Paper Tigers" + Official Music Video; On Tour This September with Sevendust, Bastardane and Burden Of The Sky
Continuing with the success of their new independent label, 361 Degrees Records, Nonpoint released their latest track "Paper Tigers" on September 9th. This time, adding new talent to the project with producer Chris Collier, the mind behind Korn's #1 album on Top Hard Rock Albums on Billboard, Chris has quickly become a force in the industry… Now he is shaking things up with Nonpoint in the studio like never before.
Yutao's Lofi Bedroom Pop Single "Sensation" Depicts New Love
Danny Bonilla (Luna Luna) Shares New Single "Rather Be Alone" Out Now!
Introducing a new era of his solo career, Austin-based Danny Bonilla (Luna Luna) takes center stage with his latest single "Rather Be Alone," out Friday, September 9th via Cosmica Artists. Conceived in quarantine, the piano-driven, power ballad sits in the pensive contemplation isolation brings and highlights the artists' signature harmonizing falsetto voice, dynamic guitar riffs and playful spirit that create a melding space where glam rock and power pop intersect.
14 New Songs to Listen to This Week From María Becerra to Iza
Bret Koontz & Truancy Club Announce New LP, Share "Strange New Love" Single + Video via CHORUS.FM | A Sparkle Road Cult Out 11/18 via Earth Libraries
Today, Bret Koontz & Truancy Club (ft. members of Fran, Famous Laughs) announce their new LP, A Sparkle Road Cult, out November 18 via Earth Libraries. The sound at the center of A Sparkle Road Cult is Bret's voice. It's an idiosyncratic writer and composer's voice that has shades of the outsider sounds of Robert Wyatt, Syd Barrett, and Arthur Russell. The accompanying arrangements bring to mind the songcraft of the Carpenters and Prefab Sprout-esque Sophisti-Pop shaken up/down by a touch of the large format boogie of Wings and raw Power Pop of Big Star.