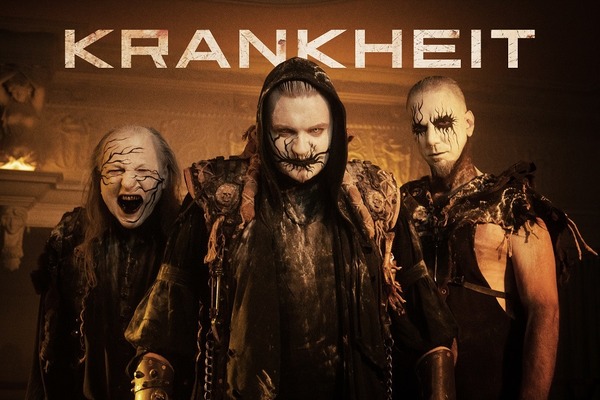 @skopemag news – friday – september 9, 2022 @ 10 am est
@skopemag HQ – http://smarturl.it/skope
BLACKSTARKIDS Release "CYBERKISS 2 U*" Single Featuring beabadoobee
"We were inspired by electronic and colorful music from our childhood like Daft Punk and Jamiroquai," share BLACKSTARKIDS on the track. "Also New York culture in general, the scene that kids have going on down there played a big role in how we wanted our music to sound. Working with Beabadoobee and her producer Jacob Budgen was an amazing experience, because we were fans first then became friends while we toured together. Working together felt natural and was a super fun experience."
David Beck Embraces Diversity And The Road To Finding Oneself With Intoxicating Track Cosmic "Red Tail."
Reflecting on his new preview track, "Red Tail," noted bassist, songwriter, producer, and recording artist David Beck remembered the hardships of growing up and feeling like sort of an outcast given all of his curiosities and different tastes in music that just seemed to clash and never fit into place.
Escuela Grind Debuts Video for New Track "Forced Collective Introspection"
Casey Bishop Shares "Blurry Vision"
17-year-old rock singer-songwriter Casey Bishop has shared the third single from her forthcoming debut self-titled EP. "Blurry Vision" follows the energetic "Don't Talk!" and pop-rock standout "Bad Dream," which have garnered media support from Billboard, Entertainment Tonight, 1883 Magazine, Ones to Watch, The Honey Pop, and more.
HIGH TONE SON OF A BITCH: stream new album in full!
Oakland-based doom collective HIGH TONE SON OF A BITCH (with members of Kalas, Melvins, Noothgrush, Hawkwind, Acid King) share their "Live at the Hallowed Halls" album in its entirety via Cvlt Nation! It comes out September 9th on Ripple Music, and features special guests Matt Pike (Sleep, High On Fire), Rob Wrong (The Skull) and Andrea Vidal (Holy Grove).
Get with the Stellar Doom Anthems of HIGH TONE SON OF A BITCH "Live at the Hallowed Halls "
Out Now: French pop/rock trio OAKMAN share new single & music video "SCP" via Rude Records
ADDIE BRIK — Announces New Album: 'That Dog Don't Hunt' Out 25 Nov || + New Single "Gearless"
Released on 25 November via Itza Records, 'That Dog Don't Hunt' is the Georgia-born, Scottish-based artist's first release since 2018's acclaimed 'I Have A Doctor On Board' and is confirmed to feature contributions from Deacon Blue's Jim Prime, Alex Rex of Trembling Bells, and Robbie MacIntosh (Paul McCartney / The Pretenders).
Jada Michael Releases Visualizer for "GO"
American Guitarist/Songwriter/Multi-Instrumentalist Nick Palma Releases New Single "Gravity"; New Album Due Out on September 16, 2022
Nick Palma is an American guitarist, songwriter, and multi-instrumentalist. Through years of honing his craft, he has developed a style that infuses strong melody, heavy rhythms, and blazing shred guitar. Born in the suburbs of New York, he knew at the age of 10 that music was his passion. Some of his early influences include Slash, Synyster Gates, Dimebag Darrell, Steve Vai, Jimmy Page and more.
Panic! At The Disco Unveil "Do It To Death" Video + Tour Kicks Off Tonight In Austin
Today, multi-platinum band, Panic! At The Disco unveil the video for "Do It To Death" off of their critically acclaimed (Variety declared, "This is Panic!'s best album") seventh album, Viva Las Vengeance.
American Female Fronted Sensation THE END A.D. Drops "Death Cult" Lyric Video
PRESSURES RELEASE GLITCHED-OUT NEW SINGLE "TIME BOMB"
Finnish extreme metal band Philadelphia Incident release new single "Homo Exitus"
The subject matter issort of a social commentary and hard critique of events past, present and forthcoming. "This world is fucked and there ain't no refunds." – saids Philadelphia Incident.
Blair Lee faces the inevitability of growing older on first release of 2022 – "Hurdles"
Run The Jewels release "Opening Theme" from Aqua Teen Forever film
Run The Jewels have just shared an unexpected new single, the opening theme for the forthcoming film Aqua Teen Forever: Platinum. The song, which debuted in the film's trailer, acts as a lyrical mini-preview of the movie itself, in which the Aqua Teens – the brainy Frylock, the mouthy Master Shake, the loveable Meatwad, and their neighbor, Carl – split up then get back together to fight corporate overlord, Amazin, led by tech mogul, Neil (voiced by Peter Serafinowicz) and his trusty scientist sidekick, Elmer (Paul Walter Hauser).
Out Today The Jailbirds share fuzzy and melodically heavy track "Sludge" speaking on societal woes
The lyrics are almost like some creepy old dude giving you a warning about toxic behaviour, but it's very vague and could even sound like a conspiracy theory to someone, but they warn that the sludge (toxicity) is in everyone, and you've gotta keep it in check or it will consume you and you will become a monster/slave to the sludge.
FIELDS OF REGRET Stream New Single "Pinky Lace And Pixie Dust"
FIELDS OF REGRET's second single, "Pinky Lace and Pixie Dust", is streaming right now on Terra Relicta. The song will be released tomorrow, September 9th and is an eerie manifestation accompanied by groove riffs, fast-paced instrumentation and disturbing vocals.
ORM: Danish Atmospheric Black Metal Band Shares Third Excerpt From Forthcoming Double Album Intet • Altet, Nearing Release Through Indisciplinarian
On September 30th, Danish black metal band ORM will release its third album, Intet • Altet, via Indisciplinarian. Intet • Altet ('The Nothing • The All') is a double album once again expanding on ORM's epic and visionary black metal through a narrative about four life phases, which unfolds over four grandiose compositions with a total running time of ninety-two minutes.
North-Carolina Indie Pop Outfit THE COLLECTION Signs To Nettwerk; Shares New Single "Sorry Baby"
The Collection is fronted by Wimbish who is based in Saxapahaw, NC, a quaint village on the cusp of the Appalachian Mountain range, while his merry bunch of bandmate friends are spread out across the state.
PLANEPACKED Premieres New Single "Harrowhark" at No Clean Singing
PLANEPACKED's metaltronica sound is taking a dark turn into the realms of death and thrash. Premiering now at No Clean Singing, the new single "Harrowhark", following the release of the sophomore album Transactinides, is a love letter to the literary series The Locked Tomb.
BRKN LOVE Share "Under the Knife"
After the success of their Vol.1 EP, which featured singles "Dead Weight" and "Like a Drug", and the recent release of "Forever's Enough" off their upcoming Vol. 2 EP, "Under the Knife" once again showcases how well songwriter/frontman Justin Benlolo uses all the tools in his arsenal to firmly position BRKN LOVE in the young, modern rock revolution.
MOBY & NICOLA SIRKIS RELEASE THIS IS NOT OUR WORLD (CE N'EST PAS NOTRE MONDE) VIA BECAUSE MUSIC
Moby and Nicola Sirkis team up on "This Is Not Our World (Ce n'est pas notre monde)". The song, originally written and produced by Moby, sees the American artist perform alongside the iconic frontman of French band Indochine, who was immediately drawn to the song's powerful message after hearing it for the first time. Nicola jumps on this version now partly sung in French, turning it into an international anthem. This cry from the heart with emotion-filled lyrics and the video, directed by Jean-Charles Charavin and shot between Paris and LA, call upon us to collectively reflect on the sorry state of the world we are currently living in.
Bankroll Freddie Drops Music Video for "Bows" ft. Money Man !!!
WOOZE share hand-animated video for new single "Huge Axeman" | New EP "The Magnificent Eleven" out now via Young Poet
Eliza Legzdina drops hotly-anticipated new EP
A four-track release, 'Silver Linings' opens with Eliza's most recent single 'Composure', a soulful, high-energy pop jam that immediately sets the tone. Next up, 'Grateful Zombie' is an empowering, R&B-inspired anthem, while 'Something Coming' pairs modern production with Eliza's endearing vocals. Closing things out, 'Realgirl' is an infectious bop that ensures the EP finishes on a high. It follows her 2020 debut EP 'Iron Curtain Golden Pussy'.
New York Rockers IKONIK Shine On Blistering New Single 'Believe'
NAV DROPS NEW ALBUM NEW ALBUM FT. GUNNA, LIL UZI VERT, LIL BABY, TRAVIS SCOTT, FUTURE, LIL DURK, DON TOLIVER, BRYSON TILLER, AND MORE
Austrian Dark Metal Phenomenon KRANKHEIT Release Third Single & Video "Neid" & Introduce New Member
St. Lucia Shares New Single "Take Me Away" off 'Utopia' LP Out Oct. 7th || North American Tour Begins Oct. 6th
St. Lucia, a synth-pop band led by husband-and-wife duo South Africa-born, Jean-Philip Grobler and Germany-born Patti Beranek, return with their new single, "Take Me Away." After four years, St. Lucia will be releasing their fourth studio album, Utopia, on October 7th through Nettwerk.