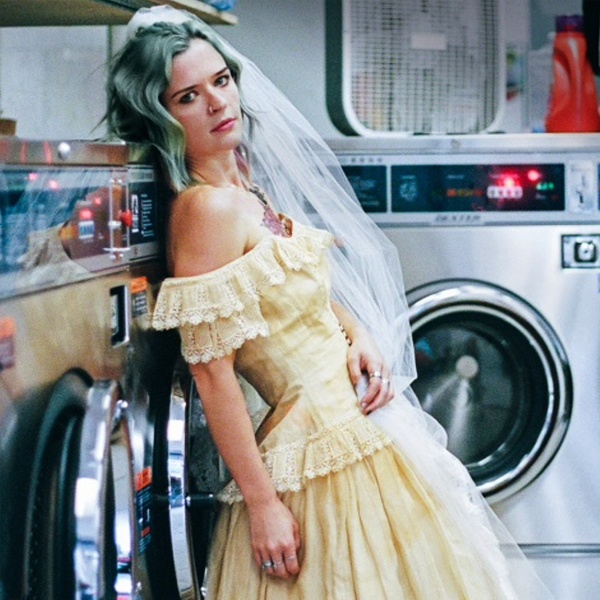 @skopemag news – wednesday – august 31, 2022 @ 6 am est
@skopemag HQ – http://smarturl.it/skope
GOATWHORE Unleashes "Death From Above" Visualizer; Angels Hung From The Arches Of Heaven Full-Length Nears Release Via Metal Blade Records
Blackened death thrash practitioners GOATWHORE are pleased to unleash "Death From Above," the fiery new single off their long-awaited new full-length, Angels Hung From The Arches Of Heaven, set for release on October 7th via Metal Blade Records!
JUSTINE BLAZER RELEASES HIGHLY ANTICIPATED DEBUT BLUES ALBUM "GIRL SINGING THE BLUES"
There are ten original tracks on the album, featuring collaborations and duets with BB King's daughter, Claudette King, Grammy-winner Larry Mitchell, Billboard charting composer Kitt Wakeley, multi-award winning recording artist Natalie Jean, Gospel singer Kezia Alford, trumpet player Syreeta Thompson, Detroit blues guitarist Kerry Adams, sax player Suzanne Grzanna, award-winning Texas artist Damian Wyldes and more.
LIVING HOUR'S NEW LP OUT FRIDAY, SHARES VIDEO FOR "MIDDLE NAME"
Queer Indie-Pop Riser Courtney Govan Releases "Stay Still"
A shimmering synth and guitar bop, "Stay Still" adopts a Robyn-esque approach to the contrary emotions. Govan flexes the two parts of "Stay Still" into one. A neon-tinged banger and a track about feeling isolated and insignificant, she melds each emotion into one energetic electro-tinged anxiety anthem that examines the overstimulation experienced in the digital age. Reflecting the humanistic approach to songwriting that has become her signature, Govan is purposeful in the messaging of "Stay Still," offering a simple reminder that self-care is never selfish and is a gift we can only receive from ourselves.
Marc Urselli's STEPPENDOOM release first single (feat. Matt Pike) and album details
Marc Urselli's exciting project STEPPENDOOM which blends indigenous throat singers from around the globe with the cream of doom metal have released a first track, 'Etugen Eke & Od Ana', featuring legendary axeman Matt Pike (HIGH ON FIRE, SLEEP) and Tuvan vocal legend Batzorig Vaanchigfirst "Zorigoo". The single is taken from the album "SteppenDoom" that will rise and soar over grasslands, seas, and cities on November 18, 2022.
[OUT NOW] Take a trip with My Favorite Color but don't mess up his "Mama's House"
…And Oceans Unveils New Song + Music Video, "Cloud Heads"
The song is taken from the band's upcoming album, which will be released on January 27, 2023. More info about the album and pre-orders will be revealed soon!
Founding member and guitarist Timo Kontio comments: "'Cloud Heads' set the tone for the writing process for the new album. It's only natural to let it continue the journey and prepare people for the new record!"
Dive Into A Romantic Experience with Brenda Cay's New Music Video for "This Ain't That"
The music video for Brenda Cay's latest single, "This Ain't That," provides a great visualization of the song's lyrics while also showing Cay and the band performing the track. Viewers see a couple having coffee together and holding hands, representing the new, long-lasting romance. This video makes you feel nostalgic for that one special romance you experienced in your life when everything felt new and exciting. "This Ain't That" by Brenda Cay will take listeners through another journey of present love that feels almost too good to be real.
Disq share new single '(With Respect To) Loyal Serfs' | New album 'Desperately Imagining Someplace Quiet' out Oct 7th on Saddle Creek
Wisconsin-based band Disq shares the single, "(With Respect To) Loyal Serfs," from their new album Desperately Imagining Someplace Quiet, out October 7th on Saddle Creek. The follow-up to "If Only" and "Cujo Kiddies," "(With Respect To) Loyal Serfs" is scorching, ripping wide open with a wall of guitar and Shannon Connor's robust vocals.
FORREST ISN'T DEAD Releases New Singles "Heaven" and "Earth" With Two-Part Video Series
"'Heaven' is the first song I made for the album. To me, this song represents the overarching theme of the album better than any other tracks," shares Forrest. "I wrote 'Earth' around the time my grandfather passed away. I drew a lot of inspiration from that experience when writing this song. While these two songs were not initially intended as a part 1 and part 2 when writing them, we had a lot of fun connecting the dots between them and feel they ended up going together nicely. We shot both videos in the same location over one weekend to give them a similar feel. For 'Heaven,' we wanted to try and capture what the moments during your ascension into the next life might be like. And for 'Earth,' we wanted to capture the moments just before your ascension. That said, neither video follows a strict storyline. We wanted to keep the concepts more artistic and vague to let each person draw their own conclusion of what may be going on. Afterall, no one really know what these moments will actually be like."
Metal Powerhouse DEAD BY WEDNESDAY Releases Intense New Lyric Video, goes #1 on the NACC National Radio Charts & Set to Play Wasteland Weekend Festival!
Heavy metal powerhouse DEAD BY WEDNESDAY, from New England, continues to pummel people's eyes and ears with the release of a new intense lyric video for their song "Invincible." The single is taken from their brand new album Capital Conspiracy, that released June 24th, 2022 on Mindsnap Music / Salt of the Earth Records. This crushing new opus from DBW is a total lesson in authentic musical aggression and was produced by Nicky Bellmore (drummer & producer of Dee Snider, Corpse Grinder, & Jasta). DBW's album is available in stores as well as anywhere music is streamed or downloaded. Capital Conspiracy also hit # 1 on the nationally renown NACC Top 30 Loud – Hard Rock Radio Charts!
EXHUMED: New Album To The Dead To See Release October 21st Via Relapse Records; "Drained Of Color" Video Now Playing + Fall US Headlining Tour Announced
Comments frontman Matt Harvey, "Like a lingering infection, we've returned to excruciate your eardrums and splatter your senses! The lads and I are very stoked to excrete our latest audio abortion onto the collective face of the underground. We've dialed up the 'gross-o-meter' to 666, so if gore-soaked blastbeats, disgusting vocals, and meat-cleaving riffs are your idea of a good time, you're in for a fucken treat!"
Tripping Jupiter releases new single + video "STARLIGHT"
Today, the drag presenting and boundary pushing pop artist Tripping Jupiter is proud to share their newest single "STARLIGHT" — a cosmic and deeply emotional rock ballad about how humans of all walks of life are all made up of the same matter that once came from the stars. The song has an anthemic and sweeping pop rock sound that evokes massive acts like The Killers or Kings of Leon but with a distinctly David Bowie flair, with bass playing done by frequent Bowie collaborator and legendary session musician Gail Ann Dorsey, who appears on several tracks on the forthcoming Tripping Jupiter album.
Gabrielle Metz Honors Her Musical Upbringing and Nashville Pride in the Music Video for Her Latest Single, "Mixtape"
The music video for Gabrielle Metz's latest single, "Mixtape," is just as fun and full of variety as the song itself. The video opens with Metz in her car, turning the radio up like we're listening to her track on the radio. Cuts of her having fun in Nashville are interspersed with shots of her playing the guitar and singing along. Metz's light parkour and other tricks throughout the video add playfulness and fun to the whole endeavor.
Tove Lo Releases Official Music Video For '2 Die 4.' Forthcoming Album 'DIRT FEMME' Out October 14
Karen Harding releases 'Other Side Of Love' video & remix
'Other Side Of Love' finds Karen addressing a personal journey in holding relationships together alongside euphoric house beats and huge ethereal synths which have been co-produced by Franklin, who is best known for his massive single 'Everybody Dance' alongside CHIC legend Nile Rodgers and Cedric Gervais.
SHINee's KEY RELEASES NEW ALBUM AND SINGLE, "GASOLINE"
KEY first teased "Gasoline" with a special performance at SMTOWN LIVE 2022 : SMCU EXPRESS @HUMAN CITY_SUWON, a massive stadium concert featuring artists from SM's expansive roster, held at Suwon World Cup Stadium on August 20. The single is an impressive hip-hop dance song with a strong brass sound, energetic drums, and a concise yet addictive chant. The eleven-track album also features "Villain," a special collaboration with NCT DREAM's JENO.
Rock Duo, THE SPIDER ACCOMPLICE, Release New Single "FIGHT" + Official Music Video; New Album Due Out in October!
Los Angeles rock duo, THE SPIDER ACCOMPLICE, released their new single "FIGHT" along with the official music video today. The single, mixed by Vikram Shankar and mastered by Maor Appelbaum, is from their forthcoming new album titled The Venomous Montage due out this October. The video was directed/produced by Vicente Cordero.
Mariel Mariel Premiers The Video for Her Latest Single "La Batalla"
Confidence Man X Chai Share New Version of Album Track "Angry Girl"
Following their recent assault on Glastonbury, where they were widely hailed as the band of the weekend up at the Park Stage, Confidence Man return today with a new version of album track "Angry Girl" on which they go head-to-head with CHAI.
Youth in a Roman Field Shares New Single "Nightswims" via BPM | Read More in Luna Collective & Folk N Rock
Introducing your new favorite surrealist folk outfit: Youth in a Roman Field. The project was spearheaded by multi-instrumentalist, artist, writer, and activist Claire Wellin, known for being a full-time member of the Brooklyn-based indie rock powerhouse San Fermin and her time touring with Delta Rae and Once The Musical. Youth In a Roman Field showcases Wellin's knack for writing inventive, dynamic melodies and string arrangements that tell a story. In her latest offering, we find a woman sifting through family trauma and anger towards those who have preceded her, struggling for intimacy in a digitized age, frustrated with the state of American life on a wider scale too. Musically, Youth In a Roman Field feels like if Anais Mitchell collaborated with Andrew Bird. Insightful, razor-sharp, and wildly inventive, the project channels heartbreak and rage through a hopeful lens. It feels disarmingly genuine.
Youth in a Roman Field search for emotional connection in nocturnal stunner "Nightswims", announce new album [BPM Premiere]
GNASH Release Music Video for New Single "The Darker Half" Off Their Upcoming EP, Shared Nightmare
Sludge metal newcomers, GNASH, have released a music video for "The Darker Half", the first single from their upcoming debut EP, Shared Nightmare, which comes out on September 22nd.
Horror Metal Act FIELDS OF REGRET Announce Upcoming EP
Horror metal act FIELDS OF REGRET, the brainchild of Belgian-based musician Filip Van Luyebeth, will release his upcoming self-titled EP this winter. The EP's first single, "Zu All The Ant" has already been released and can be listened to here:
Sol Messiah New "Limitless" Single & Video Featuring Evidence of Dilated People
Sol Messiah recently garnered attention for his talents, producing two lauded projects for Sa-Roc on Rhymesayers Entertainment, including The Sharecropper's Daughter (2020) and its subsequent Deluxe version (2021), which featured the addition of six new tracks. Meanwhile, Evidence's previous catalog with Rhymesayers includes Cats & Dogs (2011), Weather or Not (2018), Squirrel Tape Instrumentals Vol. 1 (2019), and Unlearning Vol. 1 (2021), as well as group projects with Dilated Peoples and Step Brothers. As a multidisciplinary artist himself, Evidence is able to effortlessly express his creativity in many forms, making it clear why Sol Messiah also tapped Ev to direct the "Limitless" video, accompanied by Stephen Vanasco as director of photography.
Fiona Brice Shares New Single + Music Video For "Through Her Eyes" Via Bella Union
Commenting on the track and video, Brice says: "I wanted to write about seeing the world from someone else's perspective. It's about trying to build empathy, removing yourself from the center. I have sponsored several women through the charity Women to Women International, and the initial idea for the song came from the brief connection I had with them. For the video, I decided to ask many of the wonderful creative women I have working relationships with to contribute a short video of themselves in a place where they felt content, and then combined everything with images of myself as a very young child and then again in my early 20s, remembering how I felt back then, who I was, and linking it with where I am today." Click HERE to watch.
THE NECROSEXUAL Releases Video for "Dead Sexy"
Sleazy black metal / speed metal act NECROSEXUAL are back with their music video "Dead Sexy," a super charged audio visual assault with lewd animations, energetic live footage and meaty dungeon scenes. The song is taken from their EP Seeds of Seduction which was released via Folkvangr Records last year. This video also coincides with the release of The Insatiable Necrosexual #1 comic, the Necrosexual's first venture onto the printed page (30 full color pages to be exact) as they navigate the mean streets of Philadelphia to play a rock n roll concert, and inevitably get high.
Celebrate end of summer with MuMu's "Honeymoon Sex"
"Honeymoon Sex" is a fun and flirty single about unrealistic expectations for a one-night stand. The song, born from singer/songwriter MuMu's codependency and fear of commitment, is an emboldening anthem for impatient connection junkies.
IRFXXN combines with acclaimed producers Sheph.ART & Barry Saleh for immaculate RnPop debut single 'Latest Song'.
"This song from beginning to end was a whole creative unleash. Everything from the lyrics to the drums was a "do as you wish and be free to express". Be raw, be vocal, be honest. There was no room for timidness, unease or worry. All about being who we are and expressing our sound in a creative and relatable way." IRFXXN
Little Guilt release dreamy single 'Nowhere', from forthcoming debut EP
Little Guilt evokes a gentle contentment of the meandering through life – reminiscent of springtime bees lazily bumbling through buttercups. Wrapped up in utterly tender lyrics and delightful sonics, their latest single 'Nowhere' is a triumph.