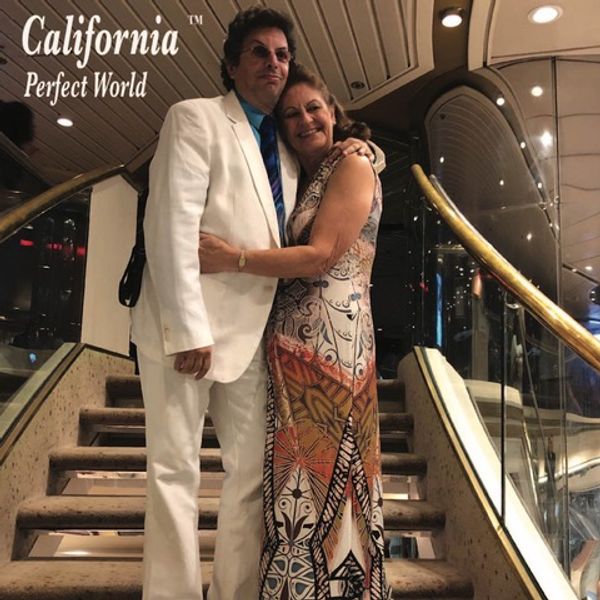 A wild trip through incredible guitar work defines California ™'s "Perfect World (feat. Les Fradkin)". Done with a degree of dignity about it the song works itself up into an absolute frenzy of activity. Tempos here are racing, going into the breaking up. Everything about it has a hyperactivity buzzing about it. Lots of heart and soul filters into the whole experience. Vocal delivery recalls a hint of the Beach Boys for there is a honeyed presence about them. Lyrics rest right in the center of it all from which all else flows.
Audio / Video Link :
https://www.reverbnation.com/californiafeatlesfradkin
https://soundcloud.com/california-tm
Bursting right onto the scene the song holds nothing back. An inherent kindness comes through loud and clear over the duration of the work. The way that the song seemingly grows in scope becomes outright incredible. Plenty of it makes sure that it all is outright fantastic. Guitar work has a gigantic presence to it, with the riffs running through the whole thing with so much care. Letting the many layers intermingle results in a spirit that is easy to get lost in. With an undeniable affection for the great state of California, the piece seemingly harkens back to that kind of surf rock aura. Full of so much sunshine it is hard to listen to the song and not at least crack a smile. Lots of happiness results in a sense of peace that brings the whole thing to a joyous conclusion.
Full of so much compassion, California ™ delivers something quite inspirational with "Perfect World (feat. Les Fradkin)".
https://www.facebook.com/Californialesfradkin
Words & Music by Les Fradkin © 2022 RRO Entertainment LLC
Produced by Les Fradkin and Loretta Pieper Fradkin