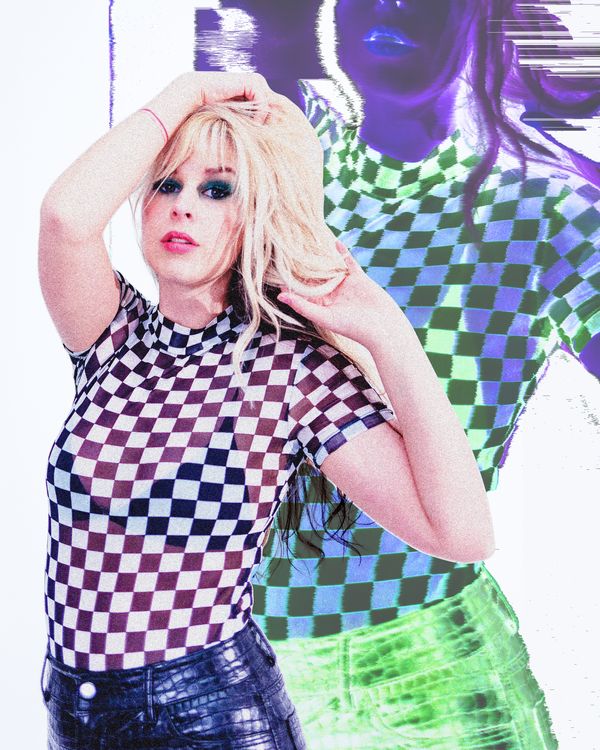 With a punchy, alternative production building towards a danceable electro-pop chorus, and layered beneath uplifting and empowering lyrics, Indigenous Super Stars' "Best Emerging Artist", Robin Cisek, teams up with JUNO award-winning producers in the creation of her new anthemic single, "Hey Disaster".
https://open.spotify.com/track/21BEu9ZLetbdyAAUVkb1j6
The summer anthem for all those feeling like they just can't fit in, or are a black sheep in a white flock, "Hey Disaster" is that reminder to be proud of yourself, not matter where you are in life or seem to be a bit of a disaster, there's power in who you are and walking to the beat of your own drum. Like the hero of your own game, the single is accompanied by a visually stunning 8-bit lyric video and video game, where your own strengths and going against the grain leads to triumph over your own monsters.
ABOUT ROBIN CISEK
Robin Cisek is a Metis artist from the Edmonton-area who creates melodic electro-pop with an alternative flair. Her music expertly blends genres, drawing inspiration from artists such as BANKS, Ariana Grande, and Grace Mitchell. Emerging onto the music scene after years of struggles with health problems, Cisek's own music stems from her own personal experiences and her Indigenous heritage which take form throughout her music, alternative beats, and astute lyricism.
Releasing her first commercial song with the guidance of Grammy-winning producers and mixers in New York City, Robin Cisek immediately has been on The Indigenous Music Countdown Top 10 a total of five times, with her single "Waiting On You" claiming the #1 Spot on Indigenous Music Countdown (May 2019) and remaining on the Top-40 for 24-weeks consecutively. Her latest release, "Zeus" (June 2022), has been amassing buzz amongst music blogs and on the radio, as well as charting on IMC.
With her freshman album, Delicate Minds (2021), Robin Cisek created a cohesive project consisting of six songs that discusses the emotional aspects of mental health. She says, "I wanted to create a project that talked about mental health with a sense of hope and healing, and cover many different aspects such as trauma, perception of mental illness, and anxiety." The music from the album and accompanying interviews with Cisek have been featured in many music blogs and online publications, such as Canadian Beats, Music Insider Global, Buzz Music, and many more.
After the release of her album, Cisek's career has been on an upward momentum. In 2022, Cisek was chosen as one of CBC and Toyota Searchlight's (2022) Top 100. Cisek was also chosen as one of seven Indigenous Artists in Canada to participated in the APTN, RBCxMusic Indigenous Music Accelerator 2021, as well as one of ten artists to participate in the Indigenous Women in Music Residency Manitoba Music. At the end of 2021, Robin Cisek was also named the Winner of Ctribe Music Verse Competition (October 2021) and chosen as a featured artist at The Alberta Foundation for the Arts (September 2021).
For More Information on Robin Cisek