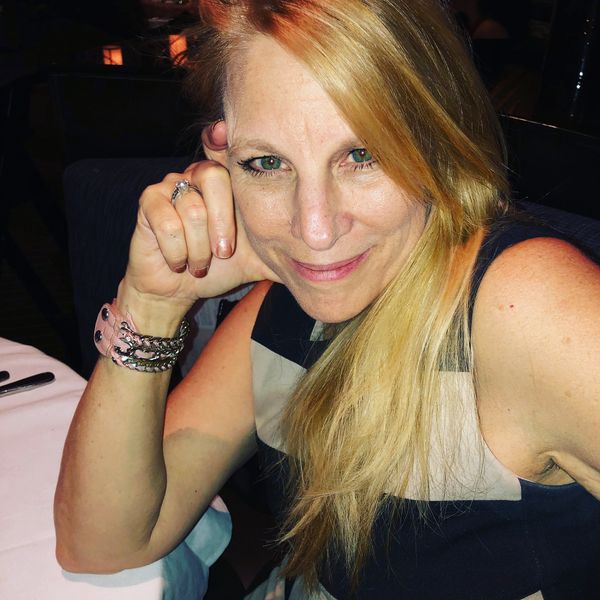 Linda Collins has excelled in several artistic endeavors and there's no indication that she's slowing down anytime soon. She's an ongoing force with the NBRC Youth Drama Club as its Director of Music and Worship Arts and directs two musicals a year for the organization. Her latest production of the musical comedy The Agape League scored a notable success for Collins and the NBRC. Her duties as Director encompass conducting the NBRC Chancel Choir's Hallelujah Chorus where she's made a further deeper mark by introducing an assortment of new instruments into the traditional hymnals.
This same daring extends to her acting choices as well. The success she's enjoyed as an Executive Producer and starring performer in the short film Three for the Road will set the table for future work. The film's awards, nominations, and "mentions" likely push her into a different rank than before. It's respect that's well-deserved. Few other performers would so nimbly juggle the considerable responsibilities of a lead role and the Executive Producer's chair. Writer/director David Patrick Wilson has already written several episodes for Season 1 of Three for the Road as a series, so her hard work has paid obvious dividends for everyone involved.
IMDB PROFILE: https://www.imdb.com/name/nm4943150/
She's mixed things up for herself in the coming year as well. Her role opposite Anthony Robert Grasso's title character in the dramatic short film The Prof will provide her ample opportunity to showcase her acting chops. She's occupying the Executive Producer chair for this movie, as well, and her collaboration with writer/director Debbie Markowitz is shaping up to be one of 2023's most compelling releases. The project is currently in pre-production and is slated to begin filming in late 2022.
She will return in another comedy later this year as well. Writer/director Mariam Bakashvilli's Goat shifts Collins into a different sort of role as she plays the part of Dolly, a likable downtrodden character who finds herself pitted against an unsuspected rival attempting to upend her relationship. Collins' talent for exploring the many different sides of her talent shines in comparisons such as this where she can turn from the modern drama of The Prof back into the intelligent humor of this piece without making her audience's head spin.
Collins is in the front ranks of contemporary concerns as well. Her supporting role as Katherine Bangel in the forthcoming indie original BIPOC LGBTQ+ series Clique from Ish Profuctions will get her a lot of fresh eyes zeroing in on what is certain to be another fine performance. The filming for this new series begins in July and she'll likely move from that into even more daring territory before 2022 concludes. Writer/director Andre Irias reunites with Collins for the new period piece Walkure, set in World War 2 era Germany, now currently in pre-production.
It is another short film, yes, but one with unquestionably broad ambitions. Her artistic and life ambitions are practically inseparable for Linda Collins as, unlike many other fine and equally talented performers, the confluence of those traits for her catapults her to the next level. We should join her there because it's going to be something special to hear and see. 
Gwen Waggoner