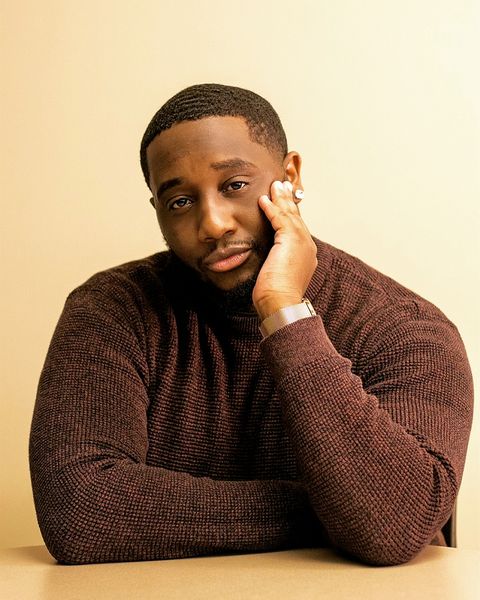 Ar-Rasheed's lyrics are becoming the captions of many social media posts. Ar-Rasheed S. Brisco Jr. is a self-taught musician whose strategies have proven to be addictive to his audience and have surely helped him to maintain a strong online presence. Lately, many of his songs have been used in viral videos seen on social media like Instagram and Tik Tok; and now he is helping others replicate his success.
In the snippet played of "Passport Therapy," Ar-Rasheed breaks out in an infectious old–school house inspired anthem that directly addresses his frustration with today's dating culture. Coming from Rahway, New Jersey, the artist has always been known to be introspective with his lyrics. He teased the track with the loop "Passport Therapy only works well with accountability." Which has garnered a massive reaction from both supporters and detractors. He explained during this preview that the song is a track that blends deep bass sounds with groovy melodies and hilarious thought-provoking questions centered around modern dating.
Currently, Ar-Rasheed is preparing to release his album with the lead single "Passport Therapy" which he previewed on his 'Learning from L's' podcast. He has also previewed some collaborations with artists and producers who he has been a fan of. This new album does not have a release date at this time, but he has said many times through his podcast that it will be coming "early Fall" to his listeners. 
To connect with him or learn more about him, you can find him here:
Instagram: https://www.instagram.com/arrasheedbrisco/
Facebook: https://www.facebook.com/arrasheedsbrisco
Twitter: https://twitter.com/arrasheedbrisco
Spotify: https://open.spotify.com/artist/5rF4txN6hMxXxaKfNXlBaq 
Apple: https://music.apple.com/us/artist/ar-rasheed-s-brisco/1598218304