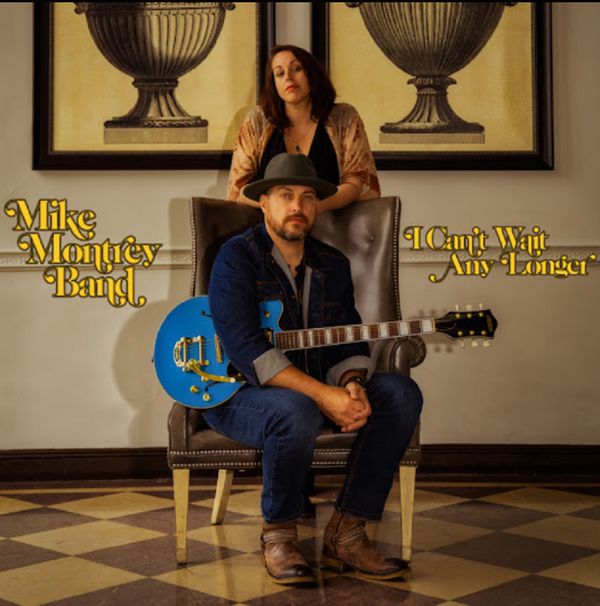 Mike Montrey began the journey with the band bearing his name with 2011's debut Weaving the Basket. It was apparent from the first that Montrey possessed a rare synthesis of musical influences throughout his songwriting and that further collections would find him further refining his music and expanding on his already considerable talents. Little fine-tuning seemed needed; all the necessary parts for greatness were in place. The albums following that first moment in the sun far exceeded even its impressive promise. Song by Song by Song landed in the Relix Radio Charts Top Ten in 2014 and consolidated the first album's success despite its scattered and sprawling recording history.
2018's John Street illustrates his outstanding pedigree. His songwriting and playing commanded enough respect to draw the attention of Grammy winning producer Jim Scott and its success propelled Montrey through important appearances in Denver, Nashville, Los Angeles, and the South by Southwest festival. His latest album Searching for My Soul benefits from the presence of another Grammy winner, Marc Swersky, but it's the quality of material like "I Can't Wait Any Longer" that ultimately wins the day for Montrey and his band.
His pairing with vocalist Jen Augustine isn't unheard of, but it's nevertheless rare enough to set them apart. Montrey has a stronger vocal presence in this song, but Augustrine's contributions compliment him at crucial points. They have an undeniably transformative effect on the material that the band's live performances only amplify. Swersky's production talents enhance the track as well. It has a warm and wide-open sound that revamps a classic sound for modern audiences without sacrificing even a scintilla of authenticity.
Montrey's guitar playing lacks any self-indulgence whatsoever. He gives a lot of credit to the style and presentation of his playing on this single to Swersky's influence and he's right, but he's too modest. Montrey knows the song's needs and the likelihood of him overstepping that mandate at this point in development seems fainter and fainter with each new note. Many listeners will love how well his guitar playing compliments the vocals. It complements the organ playing as well.
Keyboard player John Ginty peppers the song with several well-timed organ riffs and phrases that further flesh out the band's sound. It's a standard configuration for one guitar bands since time immemorial but sounds remarkably fresh in the hands of The Mike Montrey Band. Much of this is thanks to the audible inspired step you hear in their music, never forced, and full of vigorous life-affirming charm despite whatever you hear in its lyrics.
He's writing and recording music cut from within. It isn't an exercise in courting pop stardom but, instead, attempting to give proper voice to what he hears stalking the secret corridors of his heart. Mike Montrey has the right musicians for that work and "I Can't Wait Any Longer" reveals a band working near or at the peak of their powers. It is all the more thrilling knowing that there's much more ahead for listeners.
Gwen Waggoner