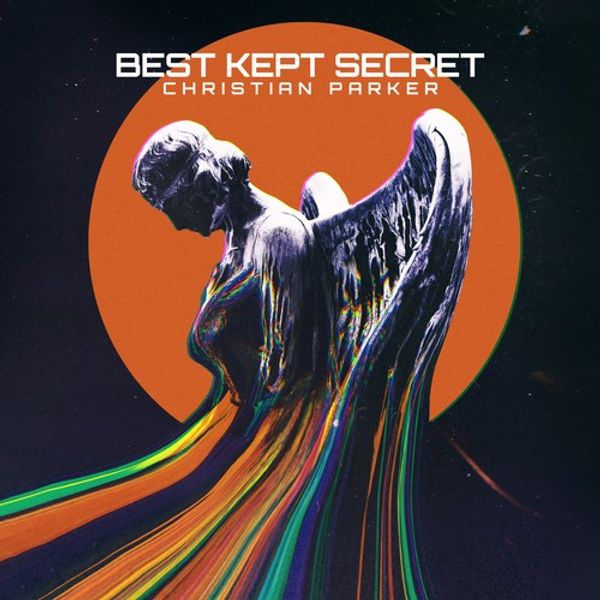 Christian Parker is an accomplished songwriter, recording artist and guitarist with a long history in the music world.  Releasing his first album at the young age of 17, Christian has not looked back!  Parker's latest release is titled 'Best Kept Secret', so cat's out of the bag with nothing left to hide.  'Best Kept Secret' is a collection of previously unreleased material by Christian Parker and goes back 20 years.  I'm so happy that Christian decided to release these songs because there is so much substance on 'Best Kept Secret' that should be appreciated and cherished by the public.  
The record starts up with a very sincere song called "Weight of the World" that weighs heavy on your thoughts with its genuine lyrics.  "Weight of the World" speaks volumes and is musically rich as Christian Parker demands your attention right from the get-go.  Next, the listener will hear a smooth style on "Better Day" that packs a big punch while also including a laid-back demeanor.  Christian Parker is simply on fire on "Eternal Flames" with loads of emotional notes pouring out.  "Eternal Flames" is burning with heartfelt devotion as Christian delivers one powerful performance.  Get ready to set sail on "Diamond Sailor" that proves to be an incredibly fun song that truly sparkles. "Diamond Sailor" offers a cool, draggy mode that's floating along at just the right speed.  The following track, "Tell Me", gives off a soothing sound that will put your mind and ears at ease.  Christian Parker delivers a wonderful message on "Life Without Regret" where the listener will get lost within the optimism and upbeat melody.  No regrets at all after fully consuming "Life Without Regret".  Next, you will be subjected to honest & pure vocals/lyrics on "Man In The Glass" as this number will leave a lasting impression.  A sentimental sensation rushes over you on "Heartache Is My Friend" and hits you like a ton of bricks.  A pleasing melody and heavy sincerity can be heard next on "The Last One" and then enjoy a calming vibe that is good for the soul and feels right on "Keep On Hiding Out".  Christian Parker goes out on a high note on "Loves Final Amen" where this artist gives one strong finish.  Lyrically, vocally & musically, Christian is in full control and is providing a commanding performance on "Loves Final Amen". 
As an artist with SubCat Records, Christian Parker is releasing stellar material that will be adored by many.  Engineer, Ron Keck is responsible for co-producing 'Best Kept Secret' alongside Christian Parker and together they have created magic.  'Best Kept Secret' can't be contained anymore and now the masses can enjoy this valuable gem by Christian Parker.  Unleash the musical hounds Christian Parker and give the public 'Best Kept Secret' once and for all!
https://christianparker.com/
https://www.facebook.com/christianparkersongs
https://www.instagram.com/christianparkersongs/
https://open.spotify.com/artist/4zQ10mV26vEgQhLHN8L8Q6
https://www.youtube.com/channel/UCyHiKX2qONvG4Z6xkb2nFRA 
By Jimmy Rae