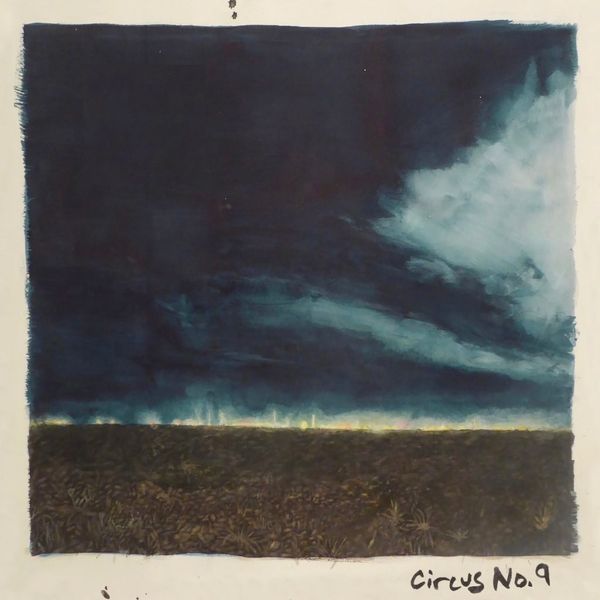 Modern original bluegrass is more than safe in the hands of Circus No. 9. The Tennessee-based four-piece's new self-titled release continues building on the foundation of traditional bluegrass coupled with current sensibilities that'd defined the band for the entirety of its existence. Ben Garnett, Thomas Cassell, Matthew Davis, and Vince Ilagan have appeared on the same bill as seminal bluegrass performers such as the Travelin' McCourys, Sam Bush, and David Grisman. It is important to note how this band divides up its creative labors; the songwriting credits for the eleven songs included in this release are distributed well amongst the band members and yet produce a seamless listening experience.
URL: https://circusnumbernine.com/band
It's a real band. "To the Lighthouse" opens the album with a considered and constructed instrumental. Constructed doesn't mean Circus No. 9 bleeds out any sense of feel from the song, the nuanced interplay between each musician prevents that. It's apparent, however, that there's a clear vision for this song and the band achieves it. John Mailander's fiddle is an important addition here and elsewhere.
"The Place That I Call Home" is a dazzling testament to the band's instrumental skill. Ben Garnett's acoustic guitar has incendiary confidence and Davis' banjo matches his fire, but each member shines bright. The lyrics seize upon the genre's traditional poetry without ever striking a false note. "Headphones" is a style-busting reminder that bands don't need to be hidebound to tradition. It intermingles low-key singer/songwriter work, a measure of art-rock posturing, and Circus No. 9's unimpeachable bluegrass chops. The lyric is interesting, as well, and among the album's best.
https://open.spotify.com/artist/7EajkJlvOR5KiUni4v4xZu 
"Unfinished Business" makes great use of Mailander's fiddle again. Instrumentals are often a hard sell for modern listeners, regardless of style, but even vocal devotees won't miss a singer in this track. Mailander's fiddle serves that role and the inherent melodic riches of this track, like other Circus No. 9, instrumentals, make this a particular standout. The vocals return, however, with the track "A Kind of Cool", but it may surprise anyone still hanging with the album. Circus No. 9 turns their traditional instruments toward a jazzy texture replete with a convincing bounce. It's not just a testament to their playing skills but, as well, to their imagination.
PURCHASE LINK: https://www.merchbar.com/country-americana/circus-no-9/circus-no-9-cd
There's an unexpected theatrical quality heard in the album's nominal title cut. "Circus Train No. 9" adopts the same up-tempo pace that we've heard before, but it breaks off into a new direction after its midway point. The arch-traditionalist arrangement shapeshifts through an atmospheric musical interlude far from pure gimmickry. It deepens the song's emotional impact rather than coming off as self-indulgent. Aoife O'Donovan's guest vocals on the finale "Scaffoild Song" mesh well with Garnett's and Mailander's fiddle giving the closer a wide-ranging third voice counterpointing their own. It's a meditative and wise way to bring the album to an end.
You can't overemphasize this album's emotional range. Much of its success can be attributed to the four piece's willingness to push back against purist expectations. They are as well-versed as anyone in bluegrass and that fact gives them the jumping-off point to use the style as they will. Even if that means surprising listeners. Circus No. 9's self-titled new release is full of surprises, but it's also full of life, meaning, and deceptive power.