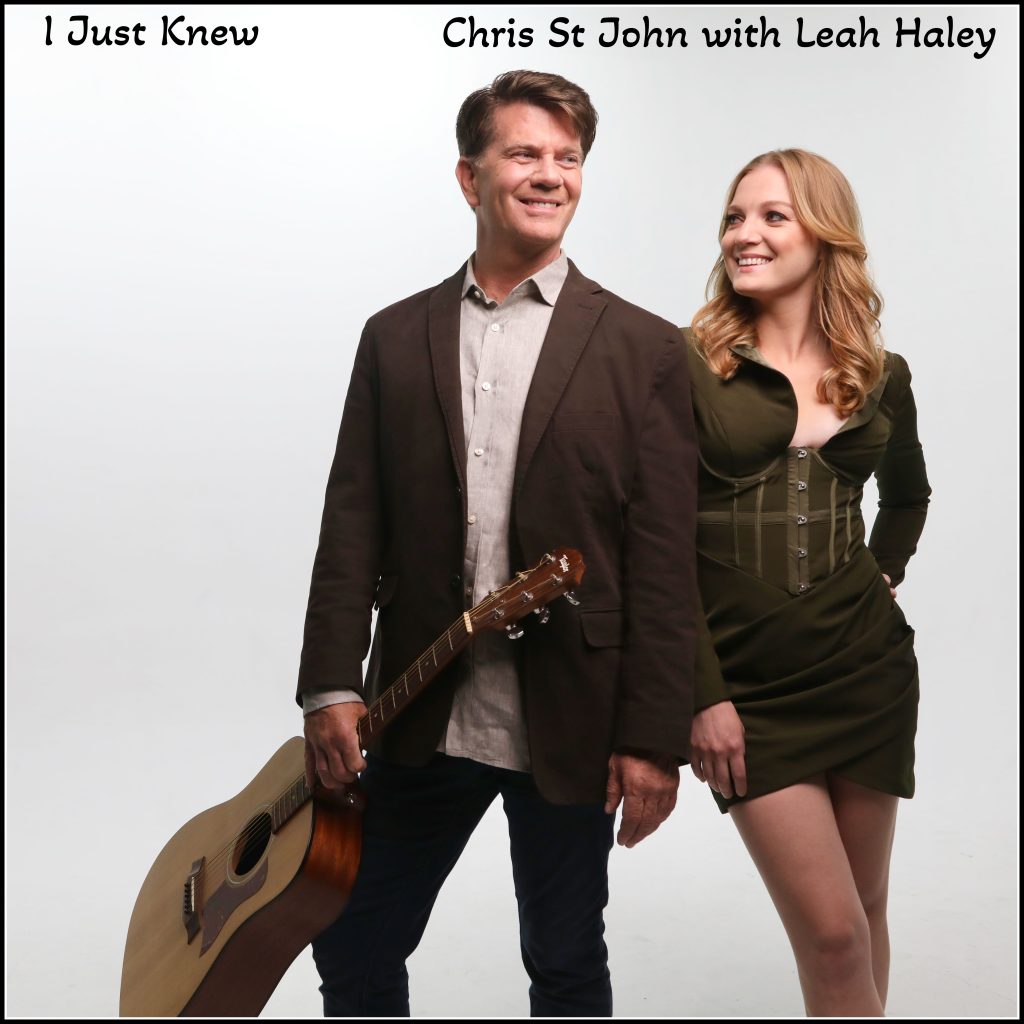 Chris St. John delves into a blissful ode to love with "I Just Knew (with Leah Haley)". Tender tones radiate throughout. The mixture of country and folk helps to lend the song an intimacy. Vocals intertwine to create this joyful story. Guitar work keeps things simple and effective. Every gesture is carefully considered. By far the highlight comes from the poetic lyricism, that at certain moments recalls the peaks of James Taylor's output. Such affection washes over the listener for theirs is a universal story, one of true connection with another person.
Right from the beginning there is a great deal of lightness. Bright and airy the piece seemingly wafts on up into the sky. So much happiness the track has a meditative scope to it. Little flourishes of clever word choice further add to the blissful stance of the piece. Plenty of color filters into the fray for there is a spring-like atmosphere to it. With a spirit that signals growth once again, it shows the importance of building an attachment with another person. Highly romantic the song has a delicate balance, for the melodies accentuate the power of their verses. Changing up the vocal duties too further lends to the sense of togetherness that the lyricism celebrates, making it a smooth ride all the way to the finale.
"I Just Knew (with Leah Haley)" features the undeniable strength of Chris St. John in delivering a soulful message that touches the heart.