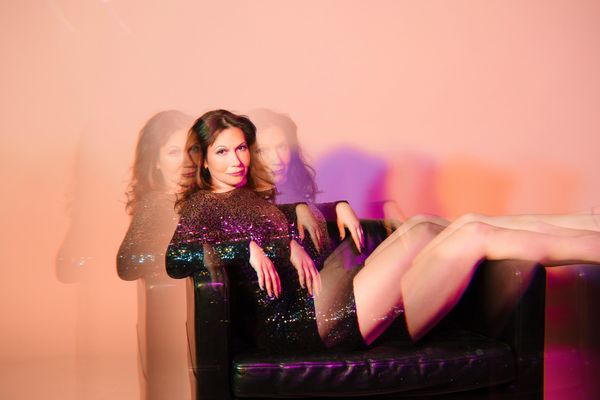 Theresa is back again with her 12th single since her 2019 debut, showing that she's a music-making machine and there's no sign of her slowing down. After all, she does have some time to make up for, as she has been writing songs and dreamed of being a popstar since the age of 11. But the Long Island native went through some tough times and had to halt her journey to stardom, and instead of being a performer and artist she worked behind the scenes of the music industry for many years, taking on roles at places like Jive Records and even Sheryl Crow's management company. More recently, she started working as a music producer for commercials. This still wasn't her dream job though, so in 2019 and at the age of 42 she decided to reignite her lifelong dream career; being an artist. She released her debut single Things About To Change in 2019, and has since released another 10 singles despite the pandemic, proving how prolific and passionate she is about music.
Her most recent single, Under The Influence, was her first collaboration with Colby O'Donis, who's previously worked with the likes of Akon, Kelly Rowland, and one of Theresa's favourite artists, Lady Gaga. Clearly, she's working with the right people to help her achieve her dreams. In fact, the Gaga influence really shines through in her new single 'Magic', which will be released on 1st July. This song will get you up dancing automatically, you can't resist. You can try, but I doubt you'll manage to refrain from having a little boogie. The message of the song is important too, as she sings lyrics of positivity and hope, reassuring people that they have magic within them and can get through any tough obstacles they may be facing in life.
As Theresa continues to evolve, she continues to generate well-deserved buzz for her infectious brand of pop. Her goal is to share her music – and her story – with everyone who will listen.
"I want to inspire people to follow their dreams – no matter how big – at any stage. I firmly believe that if we do believe in ourselves and embrace all that life has to offer, we can do anything we put our minds to. Our dreams do NOT expire!"
Keep your eyes peeled. Put it in your calendar. Leave yourself a post-it note. July 1st: 'Magic' by Theresa is released!