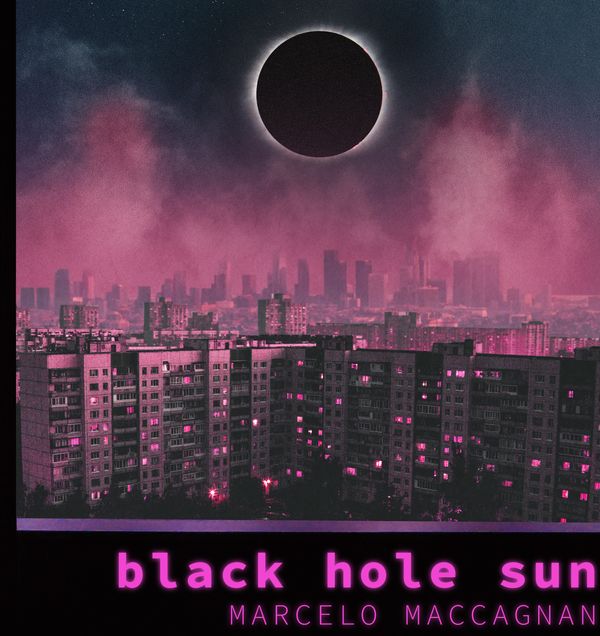 Marcelo Maccagnan delivers a truly unique take on Soundgarden's classic hit with "Black Hole Sun". The instrumental variety here means they infuse that classic grunge track with an unexpected and outright delightful amount of experimentation. Lots of the interplay feels quite spirited for they truly listen to each other. Quite psychedelic the song gains a bit of an ambient hue thanks in large part to the wonderful keyboard work that adorns it. In many ways their keyboard usage makes sure that the song evolves out of that initial heaviness of the work, giving it a bit of hope.
The introduction to the track is but a hushed whisper. Holding back quite a bit works in their favor for they make sure that the atmosphere is essential. Upon the first blast of the louder sound it feels absolutely mesmerizing. Swirling about in its own distinct fashion a lot of it has an ethereal glow to it, one that constantly shifts shapes. Without needing to say a single word the narrative of the song feels so vibrant. Volume is an absolute must, for, like the original, this is a track that needs to be absolutely blasted. From the rhythm section to the melodies that sweep on through, all of it has a passionate quality to it. By the very end it all sweeps up in an elegant classical way.
"Black Hole Sun" shows off Marcelo Maccagnan's devotion to the original while expanding upon that song's inherently trippy scope.