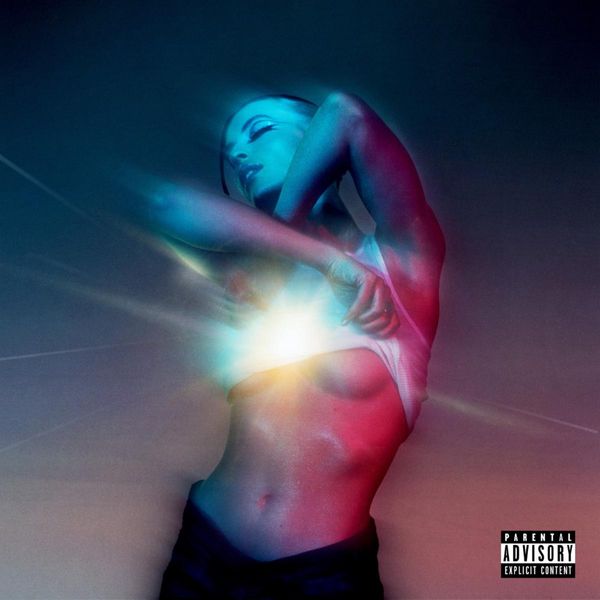 @skopemag news – friday – june 24, 2022 @ 12 pm est
@skopemag HQ – http://smarturl.it/skope
CHXRRY22 RETURNS WITH "CALL ME"
Returning today with her sophomore single, Toronto singer Chxrry22 is quickly paving a lane for herself as a new voice of R&B. "Call Me," out today, sees her angelic voice ascend to new heights as she speaks on a turbulent relationship. But Chxrry22 still exudes a confidence that is empowering as a young woman who is sure of what she wants and unafraid to demand it. Earlier this year, Chxrry22 released her debut single, "The Falls", which was a nice introduction and garnered praise from Earmilk, Vibe, BET, Soulbounce, and more.
BRYTIAGO RELEASES NEW SINGLE "KALI" // BRYTIAGO LANZA NUEVO SENCILLO "KALI"
The Puerto Rican artist begins a new stage in his artistic career, with "Kali," a sexy song about vibing with a woman who is down to party and have a good time with her beauty and attributes. Like always, the confident Brytiago will win her over with his smooth talk and seductive compliments as he explores this sensual and fresh new sound.
ALESSO & DENIZ KOYU DROP "IN MY FEELINGS"
With "In My Feelings" Alesso's blockbuster 2022 continues at full speed. He began the year by collaborating with Katy Perry on "When I'm Gone" and made his Saturday Night Live debut alongside the pop superstar. The track, which has earned over 100 million Spotify streams, gained praise from INTERVIEW, PAPER, PEOPLE, and more. In March, he released "Dark," which was handcrafted specifically for The Batman.
Totally Enormous Extinct Dinosaurs Shares New Single Forever' From Forthcoming Album 'When the Lights Go'
Totally Enormous Extinct Dinosaurs shares new single 'Forever' ahead of the release of his sophomore album When the Lights Go, released on September 9th through his new label Nice Age.
Legwurk (of Still Woozy/Queer Bedroom Pop) Shares Debut EP 'i have a bad memory' via Under The Radar
Queer bedroom pop icon Legwurk (moniker for Still Woozy's Tani Kahn) shares her debut EP 'i have a bad memory.' Rich with texture and feeling, i have a bad memory showcases Kahn's knack for writing addictive bops that blend can't-get-it-out-of-your-head bedroom pop melodies with lo-fi electronic beats. The EP starts with "Tatiana": a sentimental slow-burner chock-full of earworms and addictive guitar riffs and synth melodies that feel reminiscent of her earlier work with Still Woozy. Diving deeper into track 2, "Deep Down" is a laid-back bop that highlights Tani's stunning introspective lyrics and knack for writing chill (yet totally catchy) beats. In "Night Gown" we get a Sylvan Esso-flavored synth-pop rager perfect for getting ready for a night out. Then on "Sour PK" we get a slightly different flavor with hundreds of layers of lush, tastefully auto-tuned harmonies and perfectly syncopated drum machine beats. The EP ends on a high: "Exit Quietly" a bop that is anything but a quiet exit. Packed to the brim with dynamics and stunning, unique production choices (tape-saturated synths and husky pop-tinged vocals), "Exit Quietly" marks an end to the EP that'll make you have no choice but to listen to the whole EP again.
Lupe Fiasco Explores the Eternal and Ephemeral with DRILL MUSIC IN ZION
Stylish and substantive, with a supernatural sense of metaphor and a massive vocabulary, Lupe Fiasco is one of his generation's finest rhymers. Returning with his first new album since 2018, Lupe shares DRILL MUSIC IN ZION. The product of a burst of thoughtful spontaneity, Lupe created the new album over a short period, diving into a folder of beats sent by Soundtrakk and emerging with a fully-realized album in just three days ("Sometimes deadlines are lifelines," says Lupe). The title juxtaposes the street music of his hometown of Chicago–music that emerged as a way of dealing with hellish living conditions–with the biblical promised land, positing that art created out of pain might not be worth the pain itself.
Fairweather release Deluge EP out now on Equal Vision Records
Today, post-rock band Fairweather have released their new EP, Deluge, through Equal Vision Records. Recorded at guitarist Ben Green's Washington D.C. studio, Ivakota, and partially at vocalist Jay Littleton's studio in Houston, Deluge is Fairweather's first new music since their self-titled album in 2014. The four songs sprawl with lush arrangements and a melodic tension that push from the boundaries of their lengthy album catalog. Rounding out the band's lineup is guitarists Peter Tsouras and Ben Murphy, drummer Shane Johnson, and bassist Nick Barkley. The songwriting process for the EP was extremely collaborative, exchanging lyrics and chords to create a beautiful twenty-minutes of music.
NASTY Releases New Song and Video for "Resurrection"
"Our track is about getting back on track after struggling and hard times. It is heavily inspired by the last two years of corona and crisis", states NASTY about the release of "Resurrection".
LOLO ZOUAÏ SHARES NEW SINGLE "BLUR"; LIVE DATES WITH DUA LIPA + SUMMER FESTIVALS
Fresh off the recent release of "Give Me a Kiss" and the Future Nostalgia North American Tour with Dua Lipa and Caroline Polachek, Lolo Zouaï further endeavors into her new era with "Blur", out today via RCA Records/Keep It On The Lolo. The pop princess effortlessly paints the breezy picture of breaking the rules on a blurry night out with this new track, creating a fun loving montage of hazy memories. Speaking on the new single, Lolo says: "Blur brings me back to the feeling of summer in New York – dreamy, intoxicating, and a little reckless."
Stoner/Doom metal band 10,000 Years Unleash New album – "III"
2021 saw 10,000 Years lay waste to the underground world of heavy music with their debut full length album "II". Now, barely a year later, they return with the conclusion to their epic trilogy.
Continuing with numbered titles, the new album is called "III" and concludes 10,000 Years conceptual exploration of mindbending sci-fi by way of absolutely facemelting stonermetal that will bring you to your knees in heavy worship.
New artist: IDMAN shares "Look At What I'm Doing To You"
"Look At What I'm Doing To You" thematically explores the evolution of heartbreak and redemption found in "Good Life" while also touching on IDMAN's heritage and providing commentary on the state of cultural appropriation. Written during the pandemic and final term of Trump's presidency, the track holds a special significance to IDMAN as the catalyst for their music career. With easter eggs spread throughout the track, IDMAN unveils a juxtaposition that depicts her lived experience and heritage while presenting a love song about control and taking into account the Black and Brown experience.
EADES release video for 'A Welcome Goodbye'
BTS-songwriter Scott Quinn releases new single "Sad Song"
Inspired by pop-songwriting staples such as Julia Michaels, benny blanco and FINNEAS, Scott is without doubt making a case to follow in their star-studded footsteps. Already penning tracks for acts including BTS, Zara Larsson and Keith Urban amongst others, the release of new single "Sad Song" today signals the release of a new EP, due for release later this year via V2 Records / Venice.
Finnish pop artist Ina Forsman releases new album All There Is
Today, Finnish pop artist Ina Forsman is ecstatic to release her brand new album All There Is, available now wherever music is sold or streamed via Jazzhaus Records. The release of All There Is was preceded by the singles "Love Me", "Poor Heart" and "Don't Lose Today". To celebrate the album's release, Ina Forsman has also dropped the music video for her latest single "Love Me", which you can watch HERE.
DOMi & JD BECK ANNOUNCE DEBUT ALBUM "NOT TiGHT" OUT JULY 29, REVEAL SPECIAL GUESTS & RELEASE NEW SINGLE+VIDEO FOR "WHATUP"
DOMi & JD BECK have announced a July 29 release date for NOT TiGHT, their highly anticipated debut album on Anderson .Paak's new label APESHIT in partnership with Blue Note Records. The duo have also revealed the list of special guests featured on the album which includes .Paak, Snoop Dogg, Busta Rhymes, Herbie Hancock, Thundercat, Mac DeMarco, and Kurt Rosenwinkel. NOT TiGHT is available for pre-order now on digital download and CD, as well as black vinyl and online store exclusive pink vinyl out November 11.
Norman, OK Rockers, Sisteria, Announce Debut LP; Share Video for "Hunger"
MASKED WOLF SHARES "JENNY I'M SORRY" FT. ALEX GASKARTH OF ALL TIME LOW
Australian Trio THE BUCKLEYS unleash new video for "stunning" single "Oops I Love You"
Just as widespread acclaim pours in for THE BUCKLEYS' new single "OOPS I LOVE YOU," the Australian pop-country trio are unleashing the spirited video that was recorded and filmed in Nashville's iconic East Iris Studios this past Spring. Sound In Depth flatly says, "To put it bluntly, this is by far one of the most exciting new Country-based acts we've heard in a while… immerse yourself in their fantastic sound." Clout Magazine praises, "it fizzes with an insatiable, feel-good bounce and sense of adventure. There is a really affable atmosphere that feels irresistible throughout, with lush melodies and the outfit's aforementioned sense of fun proving contagious." The track debuted at #26 at the Countrytown Hot 50 Country Airplay Chart and "predict it'll go far!" Melodic Magazine raves "Mix one part Sheryl Crow, one part Carly Rae Jepson, and one part old school T Swift into a blender and the result would be 'Oops I Love You.' We can imagine this one blasting from the speakers during a cookout on a hot summer day."
Lindsay Clark's beautiful 'Carpe Noctem' LP is out today
Today Lindsay Clark's Carpe Noctem is out everywhere via Audiosport Records. The masterful singer-songwriter/folk LP features contributions from notable artists such as William Tyler, Jeremy Harris (Devendra Banhart/Vetiver), Ryan Oxford (Y La Bamba), and Brandon Eggleston (Mountain Goats). In case you've missed them, check out all of Lindsay's previous singles from the LP "Evening Star," "Roses in the Sky," and "Better Way." Lindsay's release show is tonight in Portland at The Old Church; the evening will feature Michael Hurley and Luke Wyland.
YOUNG DEVYN UNVEILS NEW SINGLE AND VIDEO "DECISIONS"
Speaking on "Decisions" Young Devyn shares, "'Decisions' shows a side of me that my fans haven't seen before and I'm excited for everyone to see what I have coming this year!"
Toronto Indie Rock Duo Soft Set Release New Single + Video DIAMOND
Following the release of 'More More More' earlier this year, 'Diamond' is the 2nd single from Soft Set's new album Still Life set for release later this summer. Mastered by Simon Scott (Slowdive) at SPS Mastering studio in the UK, the fast-paced, dark and brooding track was inspired by a true crime podcast.
AMANDA McCARTHY SHINES WITH NEW POP SINGLE "SUNSET"
With whimsical lyrics like singing me to sleep with your melody so sweet, like a cherry on a sundae after a long day, Amanda's retro-sounding new single will be a delicious addition to summer playlists.
4PF's Noodah05 Takes Time to Catch His Breath on a New Single
Coming out of Zone 4 with a melodic flow and a chip on his shoulder, Noodah05 aims to put the ATL trap scene on his back. Showing the skills that earned the seal of approval from Lil Baby, Noodah shares "Breathe," his new single. Blessed with a swirling instrumental from frequent Lil Baby collaborator Chi Chi, "Breathe" is a riveting lyrical exercise, as the young rapper musters the energy to dismiss haters and fame-hungry hangers on. Using a lilting melody that perfectly suits his Southern drawl, Noodah mixes his slick talk with life lessons, before he takes a moment to catch his breath.
The Slow Death share video for "Maybe It'd Be Wonderful," ready Casual Majesty LP for July 8 release
The Slow Death are back with their fourth studio LP, titled Casual Majesty, which sees release via Rad Girlfriend Records on July 8.
Still a never-ending who's who of midwestern punk rock royalty, this time around The Slow Death includes members of Dillinger Four, The Ergs, The Raging Nathans, The Soviettes, and the list goes on and on. At the helm of this punk rock pirate ship is the Captain, Jesse Thorson.
Woyote Premieres First Single "Atlas Shrugged" at Metal Injection Today!
"Atlas Shrugged" was the first song of the fresh Woyote lineup. It was inspired by the state of the world and book turned movie also called "Atlas Shrugged by Ayn Rand, though the only influence the book had on the song was the title itself. Atlas is the God who holds the world on his shoulders. No one seemed to notice or care is commenting on the constant state of change the humans and the world they live in go through, and the bewilderment or apathy that seems to accompany these changes. It's a call to self awareness as the means to truly influence the world for positive change.
Ovtlier Keep It Heavy With New SIngle "Nemesis"
Striking while the iron is hot, New York rock and metal band Ovtlier has decided to release another hard-hitting track, "Nemesis", just one month after seeing success with their previous single "Blame The Dead". Showing the versatility of the band, the recent shift into a heavier sound with a more aggressive dynamic shows listeners what has always been up Ovtlier's sleeve, just waiting to be unleashed.
LARA PROJECT PREMIERES NEW SINGLE + VIDEO "CONTROL"
Venezuelan artist-production duo and creative directors Lara Project, release visuals for new single "Control" via Ingrooves and NEON16. The new single is the result of several events that impacted their lives in the last year and they describe the new song as them looking "for sounds from the past, to alleviate problems of the present."
HOT BREATH Launch New Music Video for "Feeling 'Bout This"
Sweden's HOT BREATH have unveiled the music video for their stand-alone single "Feeling 'Bout This". The newest offering from the band is an explosion of lustful garage rock with powerful vocals and thrilling riffs.
OUT NOW: Dirtybird releases 'Heavy Heaters' Compilation feat. techno tracks from across their catalog & new edit from Claude VonStroke
Dirtybird is taking a listen back to some of the finest, dark gems from across the label catalog with the release of 'Heavy Heaters', the 12-track compilation out now.
After 17 years of releasing music, Dirtybird Records has put out an extensive range of genres and styles, including creating some of their own. Marking the label's second compilation of 2022, 'Heavy Heaters' strikes a different tone than its predecessor 'Deep Cutz'. Exploring the experimental side of techno and house music, Dirtybird has selected the edgier sounds from its catalog for 'Heavy Heaters', music made for a dark room, massive stage, dank warehouse or sweaty underground.
OUT TODAY: Men Seni Suyemin 'HOPE' EP via 2MR // shares "Fave Five" for PopMatters feature
Men Seni Suyemin (Kazakh for "I love you") is the solo electronic project of St. Petersburg-based musician & producer Minona Volandova, whose arrangements toe the line between experimental electronic and atmospheric post-rock, centered around elegant guitar melodies that reflect her classically-trained background.
Day Wave Releases Pastlife Album ft. KennyHoopla and Hazel English || Supporting Two Door Cinema Club On 2022 North American Tour
Today, we are thrilled to announce the arrival of Day Wave's (the project of Jackson Phillips) highly anticipated album Pastlife via [PIAS] Recordings. The L.A. indie-rock pioneer has been at the forefront of the indie music space for nearly a decade and today he returns with a new sense of self. Pastlife, an album that tackles themes of love, loss, and maneuvering life in your 30s, is a breezy, heady body of work with gorgeous lo-fi textures that seamlessly slip between indie-rock and bedroom-pop soundscapes. Throughout the album, Jackson explores what it means to let go of a life he once knew to embrace where he is now, detailing the highs and lows of those realizations— both sonically and lyrically.
The Happy Fits announce third LP & share single + scandalous pineapple video: "Do Your Worst"
After an overwhelming turnout at Napa's BottleRock Festival, The Happy Fits will head to Milwaukee for Summerfest before trotting across the pond to Europe and the UK this fall. The Happy Fits will hit Glasgow, UK on October 17th, Manchester and London the following two days and finish in Berlin on October 22nd. The Happy Fits are quickly gaining traction with over 1.75M monthly listeners on Spotify, 25.6K YouTube subscribers and 9.7M YouTube views. Their 2021 What Could Be Better Tour saw 20+ sold out dates from LA to NYC.
Indie-Pop Duo Long For "Something Real" On Gorgeous New Ballad, Out Today
In their gorgeous new ballad "Something Real," released today via Nettwerk, the indie-pop duo Roses & Revolutions reflect on the feeling of alienation and disconnection they experienced during lockdown, and the longing to return to the road. "We did so many shows and sessions on the computer, we were never in the same room with anyone," Matt explains. "Once we got back into nature the experience of something real was the basis for the track." It's the latest single from the band's 6-song EP 'Keep A Little Light On,' out September 23rd.
Indie Pop Artist LOSTBOYCROW Shares "Libra Moon"; Announces LA Show
Los Angeles indie-pop artist Lostboycrow shares his latest single "Libra Moon." The track is off his upcoming new record that will include recent singles, "Angelina" and "Chewed Up." The new music combines the pop-rock that Chris Blair grew up on mixed with the infectious alt-R&B-pop that his project, Lostboycrow, has become known for.
Charlie Reed (mem. Spread Joy, Divino Niño, Twin Peaks) Share "Holding On" Single + Video via FLOOD Magazine
Today, Chicago indie-rock supergroup Charlie Reed — members Luke Trimble (Uh Bones), Colin Croom (Twin Peaks), Nick Beaudoin (Spread Joy), Nora Chin, Nolan Chin, Tyler Bixby (Spread Joy), and Justin Vittori (Diviño Niño) — share "Holding On," the third single off their forthcoming album, Eddy, due July 21, 2022 via Earth Libraries.
JESSIE REYEZ RETURNS WITH "FRAUD" SINGLE & VIDEO
Grammy-nominated Colombian by way of Toronto, singer-songwriter Jessie Reyez shares her first solo single in two years with "Fraud," out today via FMLY / Island Records. The music video, directed by Emma Higgins and a directorial debut for Jessie Reyez, tells the story of unrequited love. Being controlled by a force, materialized by an anonymous individual bringing her to the person that doesn't love her back, Jessie shows herself in a vulnerable position as she aims to free herself from the cycle brought by unreciprocated feelings.
Out Now // Foster – "wish you were here"
On-the-Rise, Alternative hip-hop artist Foster reaches new heights in his sound and own self-awareness, and on today's launch of new track "wish you were here."The addictive new single offers a window into a relationship that went very wrong. Foster will be releasing more emotive slows later this year across an EP out later this year via Relentless Records.
NYC-based artist Kristeen Young releases epic new LP 'The Beauty Shop' today, June 24th!
The Beauty Shop is attached to the house. Your forefathers built it. Your foremothers toiled, broke their bodies and minds in it, raised you (in your playpen) in it. Burned you, manipulated you, cut and maimed you, in it. This is not your lineage. This is a foster lineage. But, that doesn't matter, it's yours now. Memorize these passages, you'll have to perform them, disintegrate for them. ALL THAT MATTERS IS HOW YOU LOOK. ALL THAT MATTERS IS HOW PEOPLE SEE YOU. THIS WHOLE BIO IS THESE TWO LINES. One day, on the very steps to the shop where you aped the operator herself (by cutting your doll's, while she cut hers) she once again raises her hand against you, but this time you GRAB IT. It's the moment. The proprietor has changed. But is it real change or only a change of guard? Is the surviving victim only a different perpetrator? The Beauty Shop is no longer brick and quartered, but the everlasting presence of it in your mind feels heavier than any concrete existence. Or do you still feel anything at all?
FLETCHER SHARES NEW SINGLE "HER BODY IS BIBLE" TODAY- DEBUT ALBUM-GIRL OF MY DREAMS OUT 9/16
LUKE COMBS' NEW ALBUM GROWIN' UP OUT TODAY
"The Kind of Love We Make" adds to a triumphant career for Combs, who recently extended his record-breaking streak at country radio as his previous single, "Doin' This," reached #1 on both the Billboard Country Airplay and Mediabase/Country Aircheck charts last month. This is Combs' thirteenth-consecutive #1 single, adding yet another historic accomplishment to his career. In honor of the milestone, Combs celebrated his nine latest #1s earlier this month with a special sold-out Parking Lot Party concert at BMI—their biggest #1 party ever.