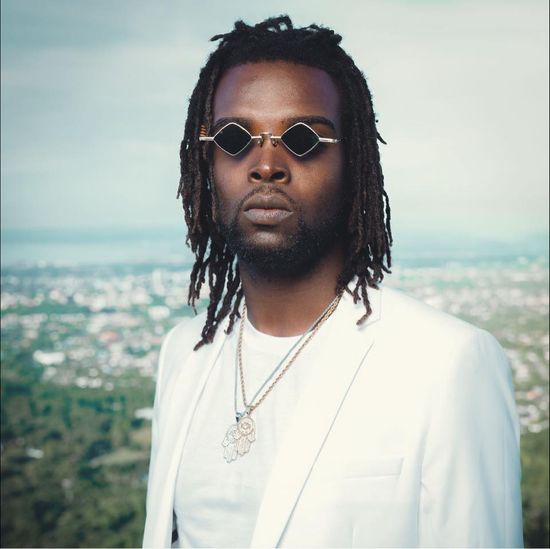 Kemaul M. Martin, professionally known as Yaksta, is an upcoming reggae and dancehall recording artiste and songwriter from St. Mary, Jamaica. Growing up under the care of his single mother and sisters in an area categorized by many as a "ghetto" or "garrison", life has never been easy for Yaksta.
Rather than succumb to a life of violence and crime – the fate of many of his peers, Yaksta followed his passion for music. His drive to perform on the global stage has been admired by many. From his early childhood, he spent his formative years working on music projects and focused on reggae and dancehall culture as opposed to his studies. After several stints in hospitality at popular Jamaican beach resorts and running his own business selling clothes as a way to make ends meet, Yaksta decided a full-time life in music was the only path for him. "I am music incarnate and I've given up on avoiding my destiny", he vows enthusiastically.
Just a short few months into his career as a musician, and Yaksta is quickly becoming a household name across Jamaica, owed large in part to his viral music video for his single "Home" which racked up over 1 Million views on Facebook in less than 6 months. Home, which depicts the issues facing poor people in Jamaica today and contrasts the lives of the Jamaican elite against the less fortunate, instantly struck a chord with those from lower income areas who are still proud of their communities. With demand for Yaksta building quickly at local reggae "dances", he's wasted no time in making appearances at core functions across the country. Not skipping a beat on recording, Yaksta is back with a second single, "Boogie Woogie" – a throwback reggae jam that mixes the sound of 60's Jamaican rocksteady and ska crossed with modern roots and pop. With key early support from core DJs and radio stations spanning Jamaica to the US and UK, Yaksta's star is certainly on the rise as he continues to develop his core fan base.
Hailing from the lush parish of St. Mary, Kemaul Matrin, a/k/a Yaksta (Bush Lawd) is a Jamaican singer, Producer, artist and actor. He arose to great prominence from his hit single, "St. Mary", which was released in May 2019, by his label WussMusikk and Coproduced by Marlon Easy from JusEasy Production, Yaksta's personal producer. He first debuted on the scene in February 2016, and was officially a member of the music industry by late June of the same year. With his first album, (STOIC TORTURE), featuring tracks such as; Above the Ground Floor; Jah Jah Never Sleeps, For Sale and many more. (STOIC TORTURE) was produced by Sasaine Music Records.
Yaksta propelled the following year with another well received single Home. which racked up over 1.3 million views on Facebook and also gained a lot of love and support from many domestic and mainstream radios and DJs.
In February of 2022, Yaksta released "Ambition" which became a smash as the visuals gained over 11 million views on YouTube in less than three months. This uplifting and encouraging track, speaks to building generational wealth and how important it is to not seek validation from the public but to focus on the more valuable aspects of life.
Yaksta says, "In today, as a society we focus more on the flashy material things and what is more expensive. I am standing from a different viewpoint; I believe that building generational wealth and focusing less on the expensive materials are steps in the right direction. This is for young and the young at heart". Yaksta noted that the track is to build awareness and for his fans to shift focus, as the song is a movement in a bright direction. The track, which was produced by Afro Boi Entertainment and WussMuzikk, is the first track off the compilation featuring multiple artists, titled 'Africans for Africa' composed, by Marlon Easy and set to release later this year.