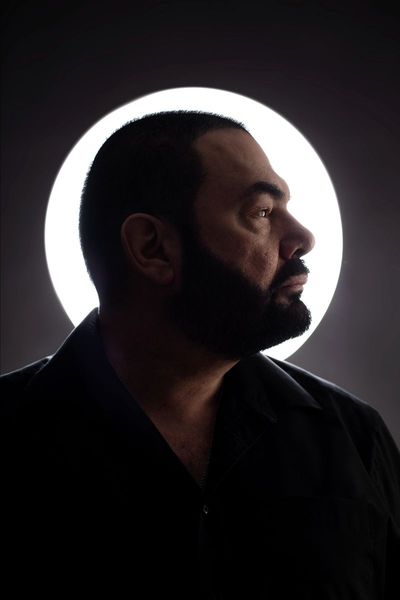 @skopemag news – monday – june 20, 2022 @ 3 pm est
@skopemag HQ – http://smarturl.it/skope
Spielbergs share new single 'Every Living Creature' and announce UK / EU headline tour dates
Spielbergs are today sharing a new single from their forthcoming album Vestli. 'Every Living Creature' follows last month's double A-side single release, 'When They Come For Me' / 'Get Lost', and makes for another exhilarating glimpse into what the new album has in store. Again the band keeps one eye on the big picture and another on the little details, as they zero in on the undercurrents that can turn our relationships sour.
Mimi Bay channels 50s heartbreak on new single 'helium cowgirl'
Enforcing the slumber-inducing sensibilities of Santo & Johnny's 1959 hit 'Sleepwalk', Mimi Bay's new single is subdued in a desert haze. Telling her latest heartbreak narrative through the metaphor of the impossible relationship between gravity and helium, listening to Mimi feels almost as invasive as reading someone's private journal.
ELECTRONIC BODYGUARDS release 'Exquisite' new album!
The six minutes of 'Anaboo' highlight some of the musical ambition that runs through 'Exquisite', as a plaintive sung intro gives way to rich sax tones and more acoustic guitar virtuosity, none of it overstated. The 4/4 kick drum reappears on filmic shuffler 'Tzolkin Warrior', and 'Aftermath' sounds like a paean to the stars.
SKOTT SHARES NEW SINGLE "EVERGREEN" ON COSMOS
Swedish artist, songwriter and producer Skott represents a new era of female artists, where authenticity, creativity and staying true to her own being matters above all else.
EX-AS IT IS GUITARIST RELEASES NEW SINGLE AS BLEAK SOUL
Just three months after the release of his sophomore album, Shouting With Nothing To Say, Benjamin Langford-Biss (ex-As It Is) is set to release his first full band single, The Ringleader, under his project Bleak Soul before a busy summer of shows and festivals including 2000 Trees Festival, Burn It Down and more. Alongside this single Bleak Soul have also announced they will be playing some UK shows with El Moono around Burn It Down Festival. Since the release of Shouting With Nothing To Say, Bleak Soul has been performing the album around the UK alongside acts like The Dear Hunter, James and the Cold Gun, itoldyouiwouldeatyou as well as a number of headline shows, all with his live band, completing the Bleak Soul family.
Alphaville: Back with 'Eternally Yours' orchestral arrangements of UK Top Ten 'Big In Japan' and many more
Almost to the day, four decades after the band was founded in 1982 and 38 years after the 1984 release of their debut 'Forever Young', Alphaville are back with 'Eternally Yours' an album of orchestral arrangements of their greatest hits, including of course their UK Top Ten 'Big In Japan', and a number of songs hitherto released only as part of Alphaville's 'Dreamscapes' project. 'Eternally Yours' is released 23 September 2022 by Neue Meister (Edel).
Video: Play Havoc – "Similar"
Nashville-based, Pop/Soul Singer/Songwriter Max Boyle Makes Waves on Season 17 of The Voice and Announces Sophomore EP via Vents Magazine
Boyle states, "Cold As Ice" is "Modern pop with some rock elements and soulful vocals overtop. It's an edgy, sassy, 'F-you' type of song. I was seeing a girl for a little bit, and it turned out she had lied to me multiple times about what our intentions with each other were and if we were seeing other people. Turns out she was seeing other people, so when I found out I got angry and wrote a banger about it…"
PREMIERE: The Voice Top 13, Singer-Songwriter Max Boyle Releases New Single "Cold As Ice"
"AERACO release new single "TRUE NORTH" and unveil new drummer"
Chicago based hard rock band Aeraco, have risen from the Covid-19 slumber with a brand new single and a music video to match. The release of "True North" is not only a punchy melodic jam that begs to be turned up but this also signals a new era for the band as they have unveiled a new member. Although they had released covers in recent years featuring prominent artists like Ras Andersen (Diamond Head) and guitar legend Michael Angelo Batio, their last original release goes back to "Baptized By Fire" in 2017. Although seemingly overdue, "True North" shows the band understood the assignment and used their time well.
AWAKE AT LAST Release New Song "Living Fiction" to all major outlets! On Tour Now with Icon For Hire
"Technology plays a significant role in all of our lives, 'Living Fiction' asks the question of whether or not it plays too much of a starring role in our lives. It's about the data we share, and how as a whole we've become more and more addicted to it. When we were writing I noticed how much I had come to rely on technology and social media to have a window to everything when the world had kinda shut down. Technology boomed and I just started noticing patterns and how much they'd become a rhythmic part of my life," says the band's vocalist, Vincent Torres.
Cat and The Queen Shares New Single "Leave Here Tonight"
After some time away from the city, Cat returned to Toronto and was confronted with reality. Mentally, she got herself into a bad spot. In the throes of pretty severe alcohol abuse, she felt as if she couldn't get it together. One afternoon when she was in her bathtub – soaking silently, overcome with the fantasy of ending it all – something sparked in her: an urgent calling to go to her piano. Still wet from the bath, sitting at the piano, she wrote the lyrics out with total flow.
Rusty Santos shares "All Things Phasin'" video, with animation from Black Dice's Aaron Warren, directed by Liat Krongrad
Multi-talented LA producer and musician Rusty Santos, best known for his work with Animal Collective / Panda Bear, has shared "All Things Phasin'," a new single & video from his upcoming album High Reality on London independent label Lo Recordings.
FLOWERTOWN debut video for "Half Yesterday" from new EP
From a deckhand on a container ship idling in the bay, an excitable beachgoer, or a rubbernecker passing through an intersection: it's as if you're floating around the city, people-watching through a soft focus lens. Flowertown, the San Francisco duo of Karina Gill and Mike Ramos, return with the dreamy, temperate, "Half Yesterday".
Welshly Arms: New Album 'Wasted Words & Bad Decisions' Ahead of European Tour
Dynamic Cleveland five piece Welshly Arms have shared their new single 'Dangerous', available to stream now on all DSPs worldwide. 'Dangerous' will be included on the band's newly announced album 'Wasted Words & Bad Decisions', slated for release on 23 September on Snakefarm Records in the UK [in rest of Europe via Vertigo, UMG Germany], ahead of their European tour dubbed the "Bad Decisions Tour", which includes October stops in 5 cities in the UK and Eire.