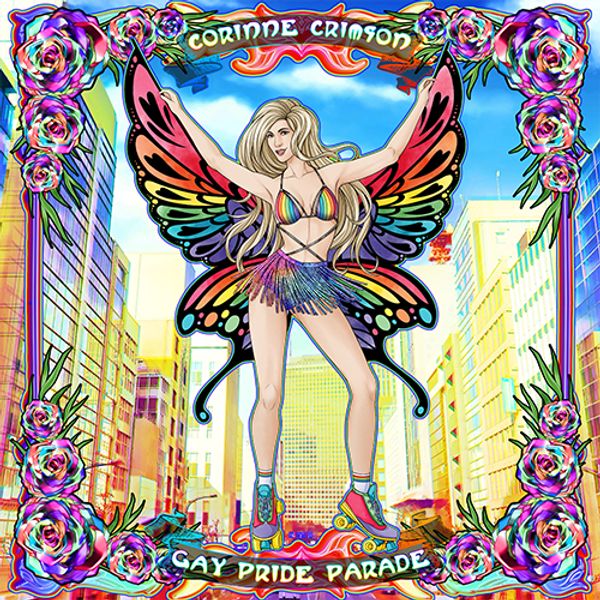 @skopemag news -monday – june 20, 2022 @ 10 am est
@skopemag HQ – http://smarturl.it/skope
Music Submission: Jetlagged
Indie. Folk. Pop. Jetlagged sounds like a journey abroad, awakens memories of your road trip in a camper van and inspires your mind to wander.The German acoustic band has been performing and recording together for over fifteen years now, reaching listeners of all ages and nationalities. Acoustic guitars alternate between gentle finger picking and driving rhythm, percussion & bass enhance the rhythmic patterns and the violin adds melodies and depth.
Music Submission: Ben Vogel
Smart pop music that surges with rock and roll energy! A singer-songwriter & multi-instrumentalist whose music has been called "familiar but never derivative," Ben honed his skills on the central Texas club circuit before relocating to Coeur d' Alene, Idaho. Informed by a half-century's worth of concise, hook-filled guitar pop, yet with a 21st-century freshness, Ben's first album Whistling After Midnight was released in 2019. The single "Cassidy" gained radio play on WNUR and CHiRP in the Chicagoland area and was well reviewed by a handful of outlets including I Don't Hear a Single, making their top 10 list for the year. Ben is self-producing and playing all the instruments on his follow-up album, due out in August 2022 and preceded by the single "You're Only Drowning."
Reminder: New Video: Gravelle/Perinbam – Black Veil Of Silence – (Classic Heavy Metal, Progressive)
In addition to playing in Ivory Knight and recording the KNIGHTFALL CD with Annihilator's Jeff Waters in 2009, Rob and John have collaborated several times on covers of classic rock songs, starting with Cheap Trick's Dream Police back in 2010. More recently, the duo produced a trilogy of progressive rock songs, consisting of The Monks' Suspended Animation, Oingo Boingo's Private Life, and Saga's Mouse In a Maze.
Check Out – OHP Reshapes ED SHEERAN Poppy Hit Single with Brutal Metal Edge!
Israel born and LA based heavy rock artist OHP (OREN HALMUT) has taken the 2017, chart dominating, award winning single, "Shape of You," and twisted it with his trademark savagery into an inhuman metal banger! With a live music video produced, directed, and edited by the enigmatic artist, OHP's "Shape of You" trades dancehall-infused pop for vicious guitar riffs, invoking an entirely new appreciation for the original's themes of lust and longing.
Shavarr Drops Music Video For Street Anthem "Natural Vibe"
Reggae-Dancehall Artist Shavarr Releases Music Video For Anti-Depression Single "Natural Vibe"
Since the success of his 2019 hit, Kibba Yuh Mouth, Jamaican sing-jay Shavarr has not stopped working! From his studio – Wizkilful Productions, which he owns and operates with fellow artist Jahbar I – he continues to share a slew of songs. The latest is Natural Vibe.
Australia's own RIP Youth Teams Up with Peloton with Exclusive R3HAB Remix of "It's A Vibe"
Australian-born, LA-based RIP Youth – the moniker of hit songwriter/producer James Maas has partnered with global fitness brand, Peloton to deliver an exclusive remix of his single, "It's A Vibe", from top DJ/Producer R3HAB.
Music Submission: Corinne Crimson
Her music is very uplifting, and positive, with those special Feel-Good Pop / Dance vibes that will immediately brighten up your mood. She knows that it is not about categories and definitions: it's all about great songs, and she's got plenty of those!
Music Submission: Edge Of The World
Talking to us about the release Edge Of The World share: "Most of the songs are Vladimir's personal experiences, the relationship between a man and a woman, but the main song from the album called "Signs"is about something else, something maybe even mystical, hidden side of our life. Global issues are regulated by a small group of people, very rich people, we can say that our world is ruled by money, you can buy everything you want, if you have enough money: food, clothing, human resources or even man himself, and this is so sad! Those people who have gathered money and resources, act solely in their own interests, and not in the interests of society. And that's what this song is about, most people have sold themselves for nothing, they work at a job they don't like, they buy things they don't need, they eat junk food, they don't sleep well and suffer from depression, and why? because they sold themselves for nothing, but sooner or later all this will collapse overnight and people will realise that they are chasing false values."
ARROWS UNVEILS BRAND NEW, LUSTING SINGLE "WATER VAPOR"!
Alternative solo act Arrows certifies its notable vision and distinctive artistic capacity with the brand new, atmospheric, conspicuous single "Water Vapor"! Integrating a deeply personal and emotional motif in the composition's horror-esque crux, Arrows injects significantly profound mixture of sincerity and characteristic personality in a distinguishable combination of immersive and minimalist synth arrangements and intimate, yet diversified, vocal lines and well-structured flow that compose the striking nature of "Water Vapor", ultimately showcasing the act's undeniable quality, in terms of both musicianship and overall creativity, in one close-knit and effortlessly perceived allusive product.
Singer-songwriter Saadin Dassum shares sweet single 'Tomorrow' alongside self-animated music video
The sweet new single flaunts a vibrant melody alongside Dassum's signature rock and roll edge. A delightful offering with an anthemic quality, 'Tomorrow' came to Dassum in a daydream. The new single arrives alongside a music video that Dassum animated himself, receiving support from the Miami Film Festival.
New Single & Video – "Your Sorority"
'Your Sorority' is the new single by Belgian artrock project Euphemia Rise. The track is an orchestral altpop song with a happy vibe, about two boys who use cannabis and explore kinky sex together, seeking liberation from the conventional opinions and homophobic attitudes of their peers.
Surely also check out the uplifting official video featuring two wonderful crazy girls :)
Melodic Death Metal Outfit DEATH SCYTHE Announce New Full Length Album
On the heels of several singles, Yucatan based melodic death metal outfit DEATH SCYTHE are thrilled to announce their upcoming album Killing For Pleasure Forever, due out August 26th. Stream the latest single, "Killer Faith" below.