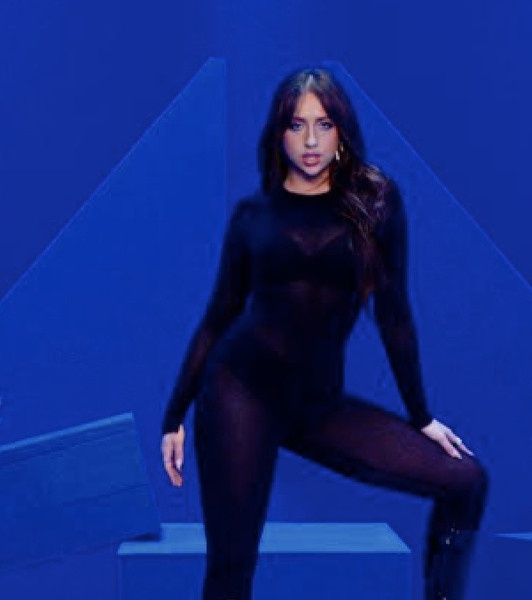 @skopemag news – thursday – june 9, 2022 @ 10 pm est
@skopemag HQ – http://smarturl.it/skope
Houston Hip Hop Trailblazer, Billyracxx, Releases New Single "Thunderstruck" To Kick Off Summer of Creativity
Billyracxx has been creating a buzz around his unique artistry over the past few years through a series of bold and creative projects. But at the core of these projects is what started it all for the Houston based talent: Music. His latest release, "Thunderstruck", is the first single from his upcoming album, Cult Leader Saga, due later this Summer.
LATHE: Maryland Instrumental Americana Doom Trio To Release Tongue Of Silver Debut July 29th Via Grimoire Records/APT 66
Baltimore, Maryland-based instrumental Americana-inspired drone/doom trio LATHE will release their Tongue Of Silver full-length debut via Grimoire Records with APT 66 on July 29th, today unveiling the record's track listing, cover art, and first single.
Lil Flower Nasty Blends Soul And Blues With New Single "Sticky" Produced By Gennessee Lewis
Bay Area songstress Lil Flower Nasti loves dipping her toe in every genre giving her music such a rare and refreshing quality. Her new single Sticky is produced by SF's Grammy-nominated producer Gennessee Lewis and is a blend of Soul and Blues. "Gennessee approached me with the concept of making an entire project around the idea of fame and how that affects a person's life. The production is very rooted in Motown and soul, and this song means a lot to me in my own experiences growing up as well as presently" says Lil Flower. Check it out now on your preferred digital streaming platform.
Future Teens share new single "Same Difference," out today via Triple Crown Records
After forming in 2014, Future Teens have been on the rise. Though 2020 halted their ascent, the group has maintained their momentum and are ready to re-introduce themselves in 2022. The four-piece is made up of guitarists/vocalists Amy Hoffman (they/he) and Daniel Radin (he/him), drummer Colby Blauvelt (he/him), and bassist Maya Mortman (she/her), who come together to make self-proclaimed "bummer pop"–a concoction of earnest, explosive and vulnerable emo-rock-tinged pop with pounding drums, glistening guitar riffs and irresistible melodies.
DISPATCH's Only The Wild Ones Weekend Concert Vacation
DISPATCH, in partnership with Cloud 9 Adventures, proudly presents Only The Wild Ones Weekend — a brand new, four night destination concert vacation. The intimate event takes place at Sapphire Resort & Spa, a fully updated all-inclusive resort on the beautiful coastline of Puerto Morelos, Mexico from December 2-6, 2022.
NYC-based MAYA LUCIA announces new EP 'miss girl world' out July 22nd! Hear lead single "sleepy baby club" out today
Garage-Pop singer-songwriter MAYA LUCIA is the queen of hearts. Spending the last 5 years bouncing between the Pacific and the Atlantic, the Minneapolis native pulls from coastal DIY sounds. Her elastic vocal styling and angst-ridden lyrics effortlessly float between punk, pop, and surf-rock. Linking with current bandmates Samuel Stroup (drums) and James Duncan (bass) while living in Boston, LUCIA has established herself through punchy live shows and a magnetic stage presence.
IANN DIOR UNLEASHES NEW SINGLE "LIVE FAST DIE NUMB"
A-Z Announce Self-Titled Debut Album – Out August 12th!
In early 2020, famed former drummer for Fates Warning and Warlord, Mark Zonder, began working on new material with the vision of beginning a new, full-time band that would offer something different from his current catalog. The mission was to deliver straightforward, no-frills hard rock that speaks to a broader audience. The end result, which sees Zonder reunite with Fates Warning lead vocalist Ray Alder, along with bassist Philip Bynoe (Steve Vai, Warlord), guitarist Joop Wolters, and keyboardist Vivien Lalu, is A-Z! Today, the band is thrilled to announce their self-titled debut album will see an August 12, 2022 release via Metal Blade Records.
Blind Channel Releases New Single And Video "Don't Fix Me" Today
"'Don't Fix Me' continues the theme of brokeness, featured on the upcoming album. However, this time we decided to be empowering and uplifting and wrote something people wanna scream while having the craziest time of their lives. This song is the soundtrack for the wildest parties and the cure for the day-after's hangover," states Blind Channel about the new track.
iann dior UNLEASHES NEW SINGLE AND VIDEO "LIVE FAST DIE NUMB"
Hyper-Punks poptropicaslutz! Share New Single & Music Video "1000 peaceful ways to die"
New York duo poptropicaslutz! are back at it again with their new single and music video, "1000 peaceful ways to die," a track that showcases their innate talent for fusing genres, blending pop-punk with hyper-pop and integrating glitchy transitions to make it feel fresh, addictive, and versatile. Complete with guitar riffs reminiscent of the Y2K pop-punk wave, diary-like lyrics, and increasingly catchy beats as the song unfolds, the new single captures the essence of the band's signature sound and invites fans to embrace and immerse themselves in the toils of youth and infatuation.
KELOW LATESHA UNLOCKS DYNAMIC NEW SINGLE "TITANIC" FEATURING GOONEW
Kelow, best known for her magnetic personality through her sound and style, has spent over a decade investing in her artistry and creating a lane for herself that places her in a category of no one alike. "Titanic" magnifies in on Kelow's appeal that compliments her infectious lyrical, witty style with a blissfully-bizarre visual to match.
Blind Channel release new single 'Don't Fix Me'
'Don't Fix Me' is a huge rock anthem, where mighty riffs and pummelling drums meet synths, captivating harmonies and a frenzied rap from vocalist Niko Moilanen. The accompanying video captures the band on the road during their recent tours across the US and Europe which is available to watch.
In The Valley Below Present "Candy Hearts" Single and Video
"Candy Hearts is the story of a fun, indulgent and shallow relationship," says Angela Mattson, "the kind of relationship that is exciting but going nowhere. Inspiration came from many past love affairs. It started with this cool, dark instrumental track where we sampled our friend's dog growling. The sound is buried deep now, but the feel permeates. It's dark and sweet."
Teck-Zilla "Los Tres Grandes" Ft. John Jigg$, Revalation & Nolan The Ninja prod. by Teck-Zilla
After dropping "The Coin" with Nigerian rappers Alpha Ojini & Phlow, Producer/DJ Teck-Zilla returns with this hard-hitting state-side collaboration titled "Los Tres Grandes." The bar-heavy track sees him working with prominent Brooklyn lyricist John Jigg$, Boston's Revalation (of EMS fame), and Detroit's Nolan The Ninja. Bolstered by Teck-Zilla's retro-cinematic textures and soft bounce, which builds up into a horn-driven chorus that helps tie it all together as the trio unleashes their verbal gauntlet with little to no recourse. Jigg$ opens up the floor with his laid-back confident flow followed by Rev's gruff vocals and witty bars while Nolan closes it out on his own accord with his characteristic nonconformist flow. "Los Tres Grandes" is taken from Teck-Zilla's yet to be titled full-length project.
CARNATION Premieres New Single + Music Video, "Stench of Death"
Old school death metal revivalists CARNATION are now releasing their brand new single, "Stench of Death," along with a music video created by the band themselves. In addition, the band is also self-releasing the single physically on a very special blood red 7″ LP, which also contains the band's cover of ENTOMBED's "Supposed to Rot" as tribute to the late LG Petrov!
Dirtybird Campout Announces Initial 2022 Artist Lineup
Eight years ago, house producer Claude VonStroke dreamt of an independent music festival that could cut through the mediocrity of corporate raving and foster a community of weirdos and dance heads looking for something more. The result was Dirtybird Campout – a wild and free playground for fans of all backgrounds, a place where creativity and positivity reign supreme, and a destination where you can come of age, again and again, every summer. Now, with this choose your own destiny ethos at its core, Campout prevails as the best boutique music festival in the world, where both the uninitiated and veterans merge on the dancefloor and games field alike to get down like it's the last party on earth. Come see what all the hoopla is about at the Modesto Reservoir Campgrounds in Central California October 7-9.
Relatable singalong "25″ from electro-pop artist Nicole Haber
Nicole's new single, the bold and relatable synth pop singalong that is "25," embraces the experience of quarter-life crisis. The song's lyrics acknowledge the scary period of forced reflection we have all gone through over the last couple years, along with the heightened emotions that come with questioning everything as you try to find your place in the world.
French DJ MATVEÏ releases UK house / grime inspired track "R A B O N A"
Today, the Paris-based producer and DJ MATVEÏ is thrilled to share "R A B O N A", the newest track from his forthcoming EP TALES_FOR_NIGHTCLUBS_II. The EP will be the second or three planned installments in his NIGHT_CLUBS trilogy of EPs, with this installment planned for release on July 20th, 2022 via Kitsuné Musique.
HIT-BOY TEAMS UP WITH DOM KENNEDY TO RELEASE HIGHLY ANTICIPATED SINGLE + VISUAL "CORSA"
TUSCOMA: Decibel Magazine Premieres "The Importance Of Being Vogue" Video By New Zealand Metal Trio; Third LP, Gu-cci, Nears June Release Through Landmine Records
Wellington, New Zealand black/avant metal trio TUSCOMA will issue their third album, Gu-cci, in late June through Landmine Records, the label formed by members of Blindfolded And Led To The Woods. With the record's release date closing in, the band presents "The Importance Of Being Vogue" through an official video, which today makes its premiere through Decibel Magazine.
CARRION VAEL Release New Single "King Of The Rhine" (Unique Leader)
Indiana deathcore outfit CARRION VAEL will release their album Abhorrent Obsessions via Unique Leader Records on August 5th 2022.
Ahead of the album release the band have delivered a new single, 'King Of The Rhine'.
TATE MCRAE RELEASES MUSIC VIDEO FOR FAN & CRITIC FAVORITE "don't come back" EXCLUSIVELY ON TikTok
Since her platinum selling, chart topping, viral hit "you broke me first" made waves on the platform, Tate has utilized TikTok to share previews of her music and create trends for her fans. Songs like "that way" and "stupid" had trending moments that helped aid in further discovery for her music. These songs' success on the platform have helped to catapult Tate's career. Tate has amassed 4M fans and a strong community.