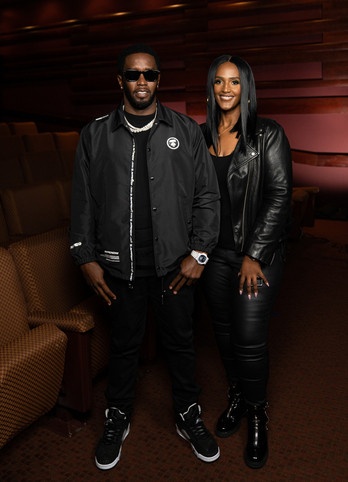 @skopemag news – tuesday – may 10, 2022 @ 12 pm est
@skopemag HQ – http://smarturl.it/skope
FEBUEDER – Release Rhythmic, Reflective New Single "Bootchie" (Out Today) || UK Live Dates This May
Unconventional and yet completely irresistible, "Bootchie" rattles around like a toolbox in the back of a pick-up truck; its scattered instrumentation unearthing hypnotic rhythms in the most unexpected of places. With its shuffling percussion to the languid piano motifs, its jazzy inflections and brassy sunspots, the track recalls the off-kilter and obliquely-danceable productions of contemporaries like Gold Panda or Animal Collective, but hallmarked with Febueder's understated sense of adventure.
Josephine Philip releases catchy and gritty new single, 'She Said'!
'She Said' is the 5th and final single from her forthcoming solo album 'We Get Lost And Found', which comes out 20th May. The single is out now on Josephine's label Midnight Confessions.
Regressive Left sign to Bad Vibrations + share new single "Bad Faith" (ft. Mandy, Indiana) | Debut EP "On The Wrong Side Of History" out July 15th
The much-tipped Regressive Left return today with news of their signing to new tastemaker label Bad Vibrations, born from the revered live promoters of the same name, and that their debut EP, "On The Wrong Side Of History", is set for release on July 15th.
MOWGS follows 'The Bare Necessities' mixtape with sleek visuals to "Neighbourhood Hero"
Clocking north of 2.2M streams and 2M views on his recent smash hit "Swerve Off" featuring fellow hit-maker MIST, the Birmingham native continues to showcase his superstar ability with his brand-new seventeen-track project released last week. Fresh from his success, the Birmingham rapper drops a captivating set of visuals filmed by Danny Wells, capturing Mowgs interacting with the locals in a neighbourhood abroad.
OUT NOW: Downtempo Producer Calcou Shares Kaleidoscopic 'Below' video
Astrid Sonne shares new single 'How Far' as part of SA Recording's single series 'The Hearing Experience'
Today SA Recordings share the second single from their series The Hearing Experience with 'How Far' from Copenhagen-based composer, producer and viola player Astrid Sonne. In addition to this, the single series' final artist lineup is announced as experimental trio Tara Clerkin Trio and what Vogue magazine describes as 'London's most stylish experimental sound artist' Damsel Elysium join the series along with Astrid Sonne and Lola de la Mata.
OPUS KINK announce debut EP ''Til The Stream Runs Dry' & share third cut 'Dog Stay Down' | out today via NICE SWAN RECORDS
Brighton sextet Opus Kink announce the arrival of debut EP "Til The Stream Runs Dry', set for release June 17th via Nice Swan Records (Sports Team, Pip Blom, FUR, English Teacher), and share raucous third cut 'Dog Stay Down'.
ȘTIU NU ȘTIU: new single + album announced on HPS Records
Swedish psych and post-punk unit Știu Nu Știu sign to Heavy Psych Sounds for the release of their fourth studio album "New Sun" on July 1st. Listen to their incandescent new single "Transcend" exclusively on Everything Is Noise!
"Transcend is quite a journey from beginning to end, elegantly blooming into a wonderful kaleidoscope, illustrating shades and hues of psych, doom, and post-punk that coalesce together into this uncanny, yet wonderful aural concoction." describe Everything Is Noise editors.
"Transcend" to the Mystical Ethers with Swedish Psych Post-Punk Outfit Știu Nu Știu's Newest Single
Irish Alt. Rock Band MOVMENT Present "We All Must Go" Single & Video
The single 'We All Must Go' – An inquest into the journey to the Big Black River that awaits us… where it's going, nobody knows…
"We All Must Go" is a track taken from the band's album "Transformation" due for release on May 20th, 2022 via Epictronic.
Ellen Arthur Blyth shares stunning new music video for 'God Knows'
The track is taken from Ellen's recent debut album 'Nine', which was recorded at Hellfire Studio in Dublin.
CHICAGO ARTIST LYNYN EXPANDS ON HISTORY OF IDM IN DEBUT ALBUM ANNOUNCED VIA SOOPER RECORDS
Mackey's artistry is bolstered by a formal education in music. He received a bachelor's degree in music theory and composition, alongside studies in bassoon performance and—notably—electronic and computer music. He is also a working symphonic composer who has scored for institutions including the Illinois Philharmonic Orchestra and Brain.fm (where he is currently lead composer). In late 2021 Mackey first unveiled the Lynyn moniker as the executive producer of longtime collaborator and fellow Monobody member NNAMDÏ's Are You Happy EP. NNAMDÏ says of Mackey:
Listen to Ricky Lake's new single "Rift"
Today Oakland's Ricky Lake is sharing his new single titled "Rift." Stream the single HERE. "Rift" is the second single from his upcoming album Altered and marks a shift towards his live show featuring a more emo/pop punk sound. ICYMI: check out Ricky Lake's recent video "The Answer," which stars adult film star, Jessica Drake.
Skott Shares New Single "Sunshine" on Cosmos Music | Read more in Billboard, NME, NYLON, Clash, The Times & LOBF
In just a couple of years Skott has garnered over 240K followers, and her debut album (2022) got praised by BILLBOARD, CLASH, COMPLEX, LINE OF BEST FIT, NME to name a few. After her critically acclaimed debut single 'Porcelain' in 2016, her music spread like wildfire all over the world and the track amassed tens of millions of plays across streaming platforms and secured the approval of megastars Katy Perry and Lorde in the process. Releases to date have amassed over 100 million streams, reached #1 globally on Hype Machine, and presented opportunities for the artist to support acts like MØ and Phantogram.
Multi-Platinum Producer-Songwriters Banx & Ranx Release Official Music Video for "Headphones" Featuring Rêve
Today, Multi-Platinum producer-songwriters Banx & Ranx release the official music video for their new single "Headphones" featuring Rêve. Directed by Montréal cinematographer/director Patrick Antoniewicz, the video captures the jet-setting lifestyle of Banx & Ranx who are just as often working with global artists in studios around the world as they are producing and writing with artists in their 31 East studio. Filmed in five cities, the video is a high energy kaleidoscope of culture from London, Paris, New York, Mexico City, and their hometown of Montréal, with Banx & Ranx and their music serving as the common thread.
Paige King Johnson Releases Lyric Video for Latest Single "American Beauty"
Country music singer-songwriter Paige King Johnson's recently released single "American Beauty" highlights the carefree yet confident feeling of finding your own path. Johnson's latest lyric video for the upbeat song displays empowered women in movie-reel style clips while the red, white, and blue colors symbolize the liberating sensation of uncertainty. The creative lyrics of not knowing exactly where life will take you but trusting that everything will work out if you stay true to who you are tie in perfectly with the visuals throughout the video. The lyric video for "American Beauty" was premiered by M Music & Musicians Magazine along with a feature on Newsmax, and the single is available to download and stream on all digital platforms!
Pan Amsterdam and Damu the Fudgemunk, joint album, EAT. Second single, Duck Wok
Tuck in your napkin and snap open your chopsticks: It could only be the Rubik's Cube of rap, Pan Amsterdam—rapper extraordinaire and alter-ego of jazz trumpeter Leron Thomas—back once again with a new single, "Duck Wok," from his upcoming album EAT (June 24, Def Pressé). The song follows the lead-off song "Rigatoni," which saw ample support from the likes of Huey Morgan, Iggy Pop and Tom Ravenscroft on BBC 6 Music.
Sean 'Diddy' Combs Launches New R&B Label 'LOVE Records' & Inks Exclusive Album Deal With Motown Records !!!
Making history again, Sean "Diddy" Combs AKA Love announced today the launch of his new R & B record label 'LOVE RECORDS' and simultaneously signed a one time album deal with Motown Records. The new label will be dedicated to R & B music and will release singles and collaborative projects from a collective of world-class artists, producers and songwriters. The announcement marks Combs' official return to music.
Diddy's Album is the first project under the LOVE RECORDS imprint set to be released this summer in partnership with Motown Records, uniting the three-time GRAMMY® Award-winning executive with Motown for the first time in his decorated 30-year career.
Watch Σtella's Official Video for "The Truth Is"
Night Moves showcase soaring harmonies on twang-infused new single "Feel Another Day"
Today, the Minneapolis-based quartet Night Moves release "Feel Another Day," a beautifully built song filled with three-part harmonies, roving pedal steel and ethereal string synths about "being a sad bastard, bloated and alone in the haze, and losing your love over and over again," says John Pelant, lead vocalist and guitarist.
DEATHWHITE Shares New Song, "White Sleep"
"It is our utter distinction to share the third single from Grey Everlasting, 'White Sleep.' Like 'Earthtomb,' 'White Sleep' explores new territory, most notably on the vocal front. We have long been wedded to clean vocals, but 'White Sleep' provided the opportunity to try something more aggressive.