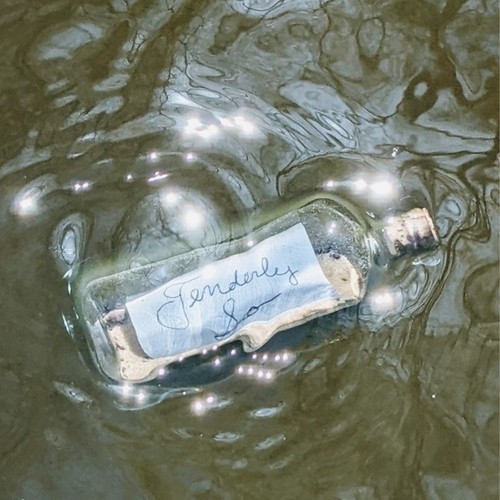 Performing as Webster's Wheel, Daniel Lee Webster and Marie Robertson write songs that recall simpler times without ever being simple. The straightforward nature of the ten songs included on their latest release Tenderly So lightly disguises the emotional depths explored by the duo and there's more to the arrangements than meets the ear. Some may go into an acoustic release such as this, especially one so grounded in tradition, anticipating weariness with the duo's approach by the third or fourth track, but Webster's Wheel boasts gifts running deep enough they can sustain the listener's interest for the entirety of the release.
URL: https://websterswheel.com/
"Woke Up Like a Wolf" shows newcomers the central reason why the duo exists. Robertson and Webster's voices achieve a sound few vocal pairs ever do and great naturalness moving from one line into the next. Robertson's voice is a little higher in the mix than Webster's lower register, but his contributions provide welcome ballast for the vocal melody. The guitar work stands out for several reasons, but its unstated lyricism is arguably most notable.
Webster's Wheel slows things down a little with the second track "Before I Decide". The hints of playfulness are replaced with weary brooding. Webster and Robertson's vocals do much to redeem the brooding, however, and few listeners will feel like it's tough sledding. The "sweetening" touch that their singing brings to the duo's songs is an important factor in their appeal. 
Robertson has a much wider range than many of the songs let on. You hear evidence of that in parts of "Yankee Dimes", but it never comes at the expense of Webster's own vocal. The core strength in each of these ten tracks is the interplay between Robertson and Webster's voices, yes, but the lyrics are key as well. "Yankee Dimes" is inward-looking, in some ways, but nonetheless capable of moving listeners. 
Melody is another huge part of what makes these songs stand out. "Confederate Roses" has a simple and relatable melody that smooths out its relatively dispiriting message about life's impermanence; the duo's singing mimics the instrumental melody without ever sounding too coy or child-like. There is deliberate artistry in these songs, a well-crafted pose that nonetheless rings with authenticity. Webster's Wheel doesn't perform in this style believing fame and fortune are imminent. This is a pose born out of love and a belief the music best reflects their inner selves.
BUY ALBUM: https://websters-wheel.myshopify.com/
The title song "Tenderly So" speeds things up a little without ever careening out of control. Webster's Wheel has a measured approach to every song, regardless of tempo, and it's impressive how they manage to maintain that approach without ever neutering the songs. There's an audible extra emphasis on vocal phrasing here that helps make "Tenderly So" more memorable.
"Life's Ferry" has a graceful sway, and the vocal melody matches it with a delicate rising and falling that's a pleasure to follow. The song's lyrical message dovetails nicely into the pensive vocal and musical accompaniment. Webster's Wheel Tenderly So doesn't bellow, bluster, or pretend to be any more than it is – a deeply personal and intimate musical conversation many will value.