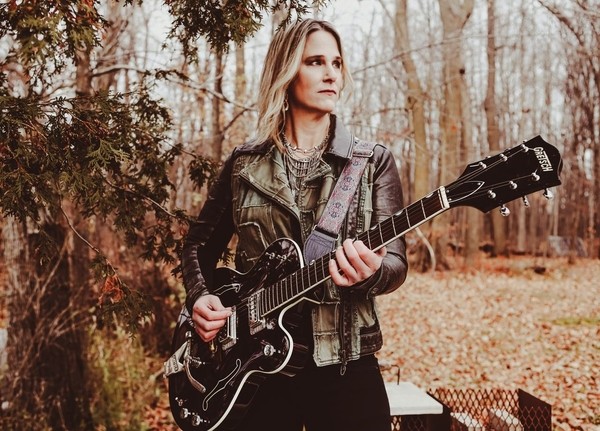 Americana/folk singer-songwriter Lynne Hanson sat down recently with @skopemag to talk about her fantastic new album, "Ice Cream in November" (out now).
@skopemag: How did "Ice Cream in November" come together?
Lynne: I wasn't planning on making a new album. When I started collaborating with Blair Michael Hogan in January 2021, it was to shake myself out of a bad case of writer's block. He'd send me tracks with song ideas, and I'd add lyrics and a vocal melody. It was a different co-writing process, and I think that's why some of the songs on the album are different from anything else in my previous catalog. It allowed me to focus my creative energy.
@skopemag: What inspired the song "Hip Like Cohen"?
Lynne: "Hip Like Cohen" started as a dare. When Blair sent the initial music to me, he thought it was too quirky, which I took as a challenge. I thought, I just need to be hip like Leonard Cohen. The title stuck, and I built lyrics and vocal melody off that initial spark. I was also in the process of being featured in a dance video, which made me realize I'm a terrible dancer. The first line, "I was such a great dancer / when I was three," pretty much opened the floodgates for the rest of the lyrics. We wanted the production to capture the tongue-in-cheek nature of the lyrics and the feel-good quality of the melody.
https://www.facebook.com/lynnehansonmusic
@skopemag: How does "Hip Like Cohen" fit in on the album?
Lynne: I feel like there are three distinct flavors to "Ice Cream in November." There's an outlaw country group, a slinky sort of Americana-jazz group, and then a little indie-rock group. The lyrics can be gritty, and sometimes witty. "Hip Like Cohen" falls into that last category.
@skopemag: What made you choose the album title?
Lynne: The song "Ice Cream In November" encapsulates everything I was going for with this album. It's a mix of analog and digital sounds, and the lyrics are wistful, dreamy, and even a little bit sad but not in a heartbreak kind of way.