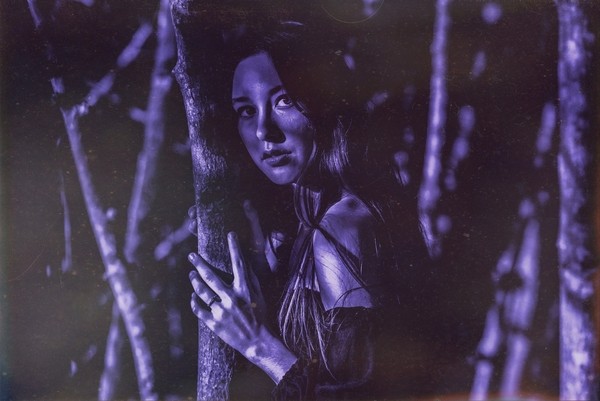 Brey dives headfirst into a neon-hued splendor on the yearning of "IMU". A nice mixture of ambient, dance, trance, and pop the song has a timeless quality to it. The vocal treatment adds to the overall spirit of the piece. Much of the sound seemingly gets woven into a coherent, cohesive whole one that feels doubly refreshing. Resting right in the center of the entire thing comes her powerful lyricism. Word choice has a contemporary quality to it. Layer upon layer gets thrown into the fray for there is a bit of brilliance to the way it all unfurls.
Rumbling introduces the work with staccato hits of the keyboards adding to the tremendous physicality. By allowing the whole of the mix to evolve in a creative way there is a decadence to it. Evolution of the groove keeps up with a degree of nimbleness for she makes sure to hold nothing back at all. Beats have a lightness to them for they perfectly combine to create a world that has depth to it. With each reiteration a mystical element takes shape, one that has a delirious quality to it. For within the whole of the piece a loveliness rests right in the center of it all. Towards the finale it gets stripped to the bare bone essentials with her voice even more prominent.
"IMU" shows off the deft skill of Brey in crafting a universe that has a stellar soothing quality to it, one that feels outright celebratory.