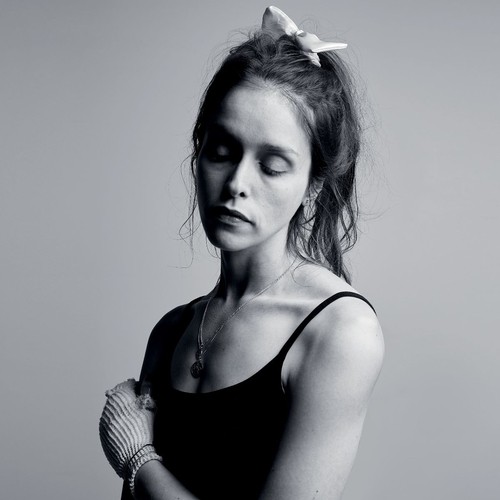 @skopemag news – wednesday – april 13, 2022 @ 2 pm est
@skopemag HQ – http://smarturl.it/skope
Dub War (Benji Webbe) share new single "War Inna Babylon" (ft. Ranking Roger) | New album "Westgate Under Fire" out 5th August via Earache Records
The rousing ragga-punk cover of the Max Romeo and the Upsetters' classic "War Inna Babylon", features guest vocals from the legendary Ranking Roger of The Beat in his last ever recording before his sad passing in 2019. The vivid reimagining of the track sees the band deliver angular guitars, frenetic rhythms, and powerful and uplifting vocals from the band's frontman Benji Webbe (Skindred).
Ulrich Forman Shares Enticing New Single 'Wish I'd Loved You More'
LÉA SEN – Reveals "I Feel Like I'm Blue" | Announces Debut EP Out 20 May
22 year old singer, songwriter and producer Léa Sen has today announced the release of her debut EP You Of Now Pt. 1 – out 20 May on Partisan Records – and has shared new single and video 'I Feel Like I'm Blue' taken from it. You Of Now Pt.1 will also be released on 12″ transparent blue vinyl on 5 August. The London-based performer has established herself as one of the capital's most in-demand talents, flitting between gossamer vocal features for Joy Orbison to solo work that references everything from Bon Iver's electronic timbre and folk guitars to Sampha's impressionistic lyricism.
Indie four-piece Cloud House return with vibrant new single 'Set You Free'
ROE Releases 'I Dare You' Video Following 6Music Support
VIDEO: The majesty of Michael Head's 'Broken Beauty'
Closing in on the exact, forty-year anniversary of the release of his first single as the singing songwriter behind The Pale Fountains, Head's second album with his energised band of brothers is already being talked about as his masterpiece. Imbued with a sense of 'what will be will be' contentment as the years stack up, the talismanic songwriter speaks across generations through his classic albums as leader of both Shack and The Strands. Lately he has found streams of goodwill, collaboration and self-belief flow gently to become a river of revival.
Tami Neilson Unites With Willie Nelson For "Beyond The Stars"
"This song was written about the loss of my Dad, but with the loss of Willie's beloved Sister Bobbie the week before Luck Reunion, it took on even more meaning to perform it with Willie, and I really wanted to honor her as well."
PEERTRACKS PRESENTS 360 REALITY AUDIO STREAMING
We are proud to announce the addition of PeerTracks to the ecosystem of Sony's 360 Reality Audio as a verified streaming player partner. PeerTracks' system is capable of decoding audio and video content in 360 Reality Audio. With 360 Reality Audio, audio and video content has never felt so immersive and so real.
A pioneer in the Blockchain music space, PeerTracks has been operating since 2015. Their PeerTracks music streaming service created an environment where an artist's work would generate the funds to pay that artist a considerable amount more than traditional streaming services. PeerTracks CEO and Music Producer Eddie Corral pivoted to immersive audio in 2020 and worked with Sony. Corral explains "Today we are expanding into the immersive sound format, we are working with music streamers, distribution services, labels and other music organizations to help expand available content. We've built a gateway to help grow the ecosystem, providing an opportunity for creators to remix old catalogs and create new music in 360 Reality Audio. The way the remix format came into the marketplace decades ago, but this time in an immersive sound format".
KOSINE RELEASES HIS HYPNOTIC NEW SINGLE, "SMOKE & DREAM" FEATURING MOSCATO ANGELIQUE
On the single, a steady bass line and funky rhythms create a smooth and sensuous pace for the reimagined track. It builds to a peak as both KOSINE and musical temptress Moscato Angelique reach out with "Give me, give me your love, give me your love." Try to guess about Moscato's identity from the instantly unshakable vocals.
Jupiter Grey Unveils New Single "Fires On The Moon" From Upcoming Album
UK alternative R&B act Jupiter Grey has returned with his new single, "Fires On The Moon". The track follows an impressive run of singles over the past year from the London-based artist, including "Is It Ever The Same" and "From 80's With Love". "Fires On The Moon" is the title track from Jupiter's upcoming debut album and looks set to continue his impressive rise.
The new single keeps in line with Jupiter's signature sound of fusing experimental and futuristic sounds with retro '80s influences. Standing out with its infectious melodies, catchy hook and potent songwriting, "Fires On The Moon" is another impressive entry into the rising musician's growing discography and whets the appetite for the forthcoming album.
Skope single submission: Rey Effective, "Already Know" featured in Netflix's Rhythm + Flow TV show
Over the course of the years Rey Effective has built himself an establishment of tens of thousands of fans on Instagram. Rey had this to say about the track "Song was made intoxicated and we were just experimenting some new sounds."
New single 'Changes' from Japanese artist Vicke Blanka features in sequel to hit French movie 'The Shiny Shrimps'!
'Changes' is the ending song to 'La Revanche des Crevettes Pailletées' ('Revenge of The Shiny Shrimps'), the sequel to hit French movie 'The Shiny Shrimps'. The new film was released in France today, and the ending song will also be included when the film is released globally. 'Changes' was written especially for the movie; Vicke Blanka delivers lyrics with a message about embracing change, singing a characteristic melody line in his beautiful falsetto voice. In the cover photo, Vicke Blanka has cut his trademark shoulder-length hair short as he touchingly sheds a tear.
Big Kuza taps AK 333 for new single "BaeKation"
Florida singer-songwriter and rapper Big Kuza returns with his new single "BaeKation" feat. AK 333 via Boom.Records. The collaborative single arrives ahead of his recently announced HEAVYWEIGHT album, which is now slated to arrive in late Spring and follows the recent release of his single "Hear This Shit" featuring Lexx Amorr. "BaeKation" finds the rising artist proclaiming his adoration for his lover and the many reasons why he's transfixed via his signature baritone charm. The track also features a verse from newcomer and viral TikToker AK 333, which aids in softening up the track. Stream "BaeKation" below and stay tuned for more news to follow.
Ray Laurél Reveals Spellbinding Debut Single 'Hunter Schafer'// Watch The Video Here
Ray Laurél steps out today with the reveal of his stunning debut single, Hunter Schafer. A British Asian Singer-Songwriter hailing from his bedroom in London, Laurél combines personal lyrics with almost psychedelic productions, tackling heteronormative structure with queer, genre-bending anthems.
Ladders Drops New Video for "IDWY"
LA-based singer-songwriter Ladders just dropped a new video for her debut single, "IDWY." The cinematic video features shots of her handcuffed to a lover, capturing the song's essence of unreturned feelings and misplaced love. The video is the perfect companion to this enthralling anthem. Originally from Mumbai, India, Ladders showcases her unique style in "IDWY" by blending rich vocal tones and infusing elements of electronic and pop production. To keep up with Ladders and her musical journey, follow her on Instagram @wavesandladders.
Hear Tess Parks' "Do You Pray" off And Those Who Were Seen Dancing that's out May 20th on Fuzz Club and Hand Drawn Dracula
On the track, Parks recalls: "My friend Annie just asked me one day out of the blue, 'Do you pray?', and I thought, 'Wow, yes I love that and yes I do, every day.' The song is a mix of two traditionals: 'My Bonnie Lies Over The Ocean' and 'When the Saints Go Marching In'. This is one of a few songs on the album where my dad can be heard playing my grand-fathers old piano."
Don't Believe in Ghosts Debut Head-Swaying Rock Single, "This Is Paradise"
NYC indie/alt-rock band Don't Believe In Ghosts has just dropped their newest single, "This Is Paradise." The song combines a modern alt-rock sound with electrifying indie-pop production akin to bands like MUSE and Royal Blood. The lyrics in "This Is Paradise" follow the idea of losing your mind, yet coming to terms with this lack of control. Intense guitar riffs are interspersed with electric synth chords to have listeners hooked from beginning to end.
*OUT NOW* CUCAMARAS releases new single Winners Chapel
Hailing from Nottingham, the four piece have been making serious waves in their hometown with a series of raucous live shows which have in turn amassed them an army of dedicated fans. Taking on board elements from a wide range of influences, their fresh, exciting take on post-punk foundations make them a band set to define the 2022 alternative musical landscape.
Rising Sister Duo Qazi & Qazi release debut single 'Weight Of Your Bones'
Today [13/04/22], Qazi & Qazi, the brand new Birmingham-raised sister duet, launch their highly anticipated debut single, Weight of Your Bones. In this show-stopping introduction to their music, the self-produced track is a mellifluous vocal experimentation, shining a light on sisters' Naadirah and Rukaiyah Qazi's transcendent, blood-bonded vocal harmonies. The track follows the release of a cover of Nina Simone/Jonathan King's "Everyone's Gone to the Moon" which, released at the beginning of March, has hit its stride via Youtube, sitting at almost 5k views in less than a month.
Music Industry Says Mary Ann's The Next Beyoncé
"Sweet Lips (Sweet Kiss)" is the fun new pop/pop rock single release that features XFactor Star Mary Ann Van Der Horst. It was produced by 𝐏𝐚𝐮𝐥 𝐌𝐚𝐬𝐞𝐥𝐥𝐢 (𝐔𝐧𝐜𝐥𝐞 𝐏𝐚𝐮𝐥), an American Producer, Songwriter, Musician and former drummer from 𝐃𝐫𝐞𝐚𝐝 𝐙𝐞𝐩𝐩𝐞𝐥𝐢𝐧, World toured, Orchestra Variety Concerts with Celebrity guest artists and promoting "𝗚𝗹𝗼𝗯𝗮𝗹 𝗔𝗿𝘁𝗶𝘀𝘁𝘀 𝗳𝗼𝗿 𝗛𝘂𝗺𝗮𝗻 R𝗶𝗴𝗵𝘁𝘀" and "𝗦𝗼𝗹𝘃𝗲 𝗪𝗼𝗿𝗹𝗱 𝗛𝘂𝗻𝗴𝗲𝗿" and Perris Alexander (Double Platinum award-winning producer; The Centurions-Pulp Fiction) at Right Door Productions Multimedia Studios in Beverly Hills, California.
SCHANDMAUL Releases "Königsgarde" (feat. Feuerschwanz & Saltatio Mortis) + Official Music Video
Leading the scene for almost 25 years, German medieval folk rock greats SCHANDMAULhave definitely proven that they stand at the top of their genre with good reason. With six top 10 albums on the German charts (with their 2016 highlight Leuchtfeuer reaching #1 and most recently, 2019's Artus, at #2), successful tours and numerous festival appearances, as well as millions of streams on digital platforms, SCHANDMAUL have summited to the top of the folk rock scene without a doubt. With their upcoming 11th studio album, Knüppel aus dem Sack, out June 10, SCHANDMAUL once again demonstrate their inimitable talent as songwriters and storytellers.
Dylan Sinclair Shares "Lifetime," New EP Out 5/11
Wild Pink share new single "Q. Degraw"
It's been over a year since Wild Pink released A Billion Little Lights, their third album album, and the most critically-acclaimed release of their career. Among other high praise, Stereogum called the album "one of the prettiest rock records of the past decade," while NY Mag/Vulture declared it "the best rock record of 2021," alongside further praise from outlets like Pitchfork, NPR, Billboard, MTV, Uproxx, FADER, The AV Club and many others. In December Wild Pink shared a single entitled "Florida" which Wild Pink leader John Ross said he thought of as "the period at the end of the A Billion Little Lights sentence," and today Ross is sharing a track that marks the start of a new chapter for the band, and perhaps a preview of things to come.
Richie Quake recruits Anna Shoemaker for new single and video "Crawl"
"People just want to be happy, to feel love, and to be at peace, but everyone goes about that journey in a different way," Quake says. "No matter which path you decide, there are pros and cons that you have to live with. When you look at life, it can become distorted, and the structures that the mind clings to start to lose their shape, like when you say a word over and over again until it becomes meaningless. But you stay on the ride and hope for the best. Chasing highs, riding lows."
THE BAND CAMINO RELEASES "I THINK I LIKE YOU" MUSIC VIDEO
Nashville pop-rock three piece The Band CAMINO have released the official music video to standout track "I Think I Like You," which appeared on their acclaimed self-titled debut album (Sept. 2021 via dblblk/Elektra Records). The hilarious new visual, directed by Patrick Tracy (Dan + Shay, Halsey), showcases the group on-set at a classic 70s late-night TV show, dubbed the Later Than Late Show. Spencer Stewart (guitar/vocals) stars as the late-night host, while Jeffery Jordan (guitar/vocals) and Garrison Burgess (drums) play the featured guests.
RUNESCARRED Release Video for Acoustic Version of "Swallow Your Tail"
Austin progressive power thrashers RUNESCARRED have released a video for the acoustic version of their track "Swallow Your Tail". The song is from the expanded edition of their album The Distant Infinite.
Metalcore Band Under Auburn Skies Releases Official Music Video for Single "Afraid"
"Having Ronnie was very entertaining to say the least haha. When we originally sent him the lyrics and melody, he wasn't a big fan of just copying the original melody of the pre-chorus so he gave it his own spin and it definitely helped make the lead up to the second chorus/solo a lot more climatic. It was also nice to just know that when I reached out to his manager, EJ Shannon, he originally told us that if Ronnie liked the song, he would do a feature, if not, then we wouldn't hear back from them. So just knowing Ronnie liked the song was an exciting feeling; Considering I've been listening to them since the release of The New Reign, it was a little surreal to have someone like him be featured in one of our songs!" says Oscar Morales.
Glam-goth-noir artist Freya Beer is unstoppable with new high-drama single 'Love Child'
Freya Beer elevates her glam goth noir sound in new single 'Love Child', a fateful tale of toxic relationships and lifting the veil on this external saboteur. The London-based artist does this with all the cool flourish of an old Hollywood screen siren and the dangerous flair of a femme fatale, all wrapped up in this alt-rock wonder. The track embodies this cinematic essence, inspired by Beer's most coveted films like Suspria, The Love Witch, Valley of the Dolls and many more of those which reside in the shadows of screen storytelling.