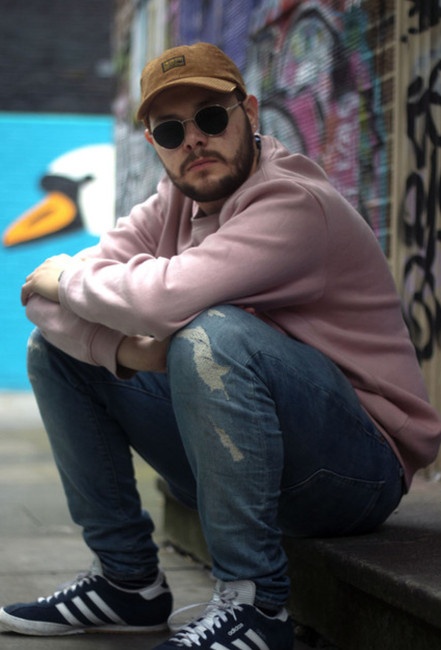 Hailing from England, emerging artist M. J. Meyers made his musical debut this year with the release of his single, 'Bad History'. A bold introduction to his sound and artistry, Meyers' eclectic and diverse sonic style fuses together elements from across Emo rock, psychedelic rap, and trap, to create something entirely unique. Drawing inspiration from the likes of artists such as Kid Cudi, Meyers can be seen as a rising new artist on the rap and hip-hop scene, and one of this year's brand new artists to watch.
Back this month with an exciting new release, Meyers is following up his debut single with the release of his brand new 7-track album, 'Hollow Shell of a Better Man (A Painful Representation of an Unsatisfying Existence)'. Diving into existential themes and ideas, the album tells the story of Meyers' struggle with mental health – something many can relate to, especially in light of the past two years – and can be seen as his way to heal throughout times of uncertainty and difficulty.
Beginning with a brief introduction, the album starts with a voice over track where we hear Meyers introduce the project and the themes that run throughout. As we make our way through the album, we are exposed to an eclectic range of sounds and emotions; from gritty and melancholic vibes on 'Hollow Shell', to experiencing more classic rap stylings on 'Better Man'. We also see Meyers team up and collaborate with Rob and Violetta on 'Die 22' and 'Dunno Why'; adding to the diverse sounds and styles we hear throughout the record.
Ending the album in a full circle manner, the final track, 'Hollow Outro', is another spoken-word track that is incredibly poignant and poetic; with him performing a poem as part of the song, all placed against the backdrop of a delicate piano instrumental. Continuing to dive into the themes that run throughout the album, we hear Meyers talk once more on life, existentialism, an the album we've just heard. And, as thetrack, and the final notes of the album play out, it ends on a soft French narrative.
Listen here: