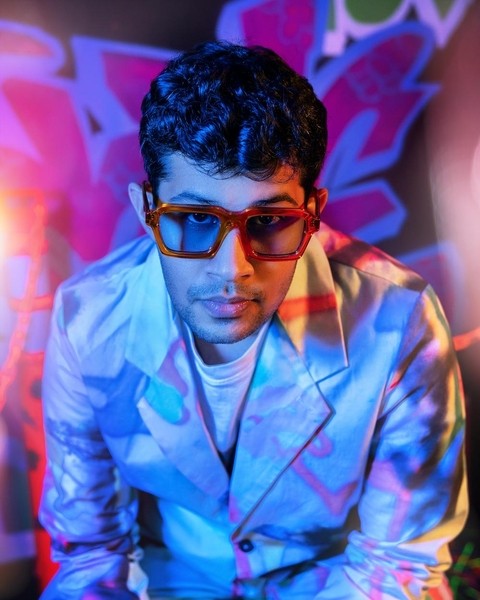 @skopemag news – monday – april 4, 2022 @ 11 pm est
@skopemag HQ – http://smarturl.it/skope
New Bobby Oroza Video & Single Out Today
Following the recent announcement of his sophomore album Get On The Otherside, Helsinki-born artist Bobby Oroza shares a new single and accompanying video "Sweet Agony." The 12-track album will feature the new single, closely following the title track "The Otherside," and the string of singles released last year including "Make Me Believe," "I Got Love," and "Loving Body." The visual for "Sweet Agony," which Bobby directed and edited himself, plays out like a nightmarish audition tape where he casts himself as a vampire with aspirations of being a performer, singing the soulful ballad to a group of unimpressed talent agents. The song itself mirrors that vulnerability, addressing the tug at the heart that comes with longing for someone dear, and acknowledges the sweet side of such intense emotions. Album is out worldwide June 10th.
EXO'S SUHO RELEASES NEW SOLO EP, 'GREY SUIT'
Dawson Fuss Releases New Single "Nothing Really Changes"
Indie pop artist Dawson Fuss has released his newest single, "Nothing Really Changes." The track incorporates a strong guitar, profound lyricism, and a focus on Fuss's robust vocals. "Nothing Really Changes" is available to download and stream on all platforms.
PIMPINELA PRESENTA "CUANDO LO VEO", UN VIDEO MUSICAL CON BENJAMÍN VICUÑA
Cuando lo veo es una nueva historia de amor que nos recuerda que la vida puede cambiar en tan sólo un instante, que siempre hay nuevas oportunidades. Sólo hay que atreverse a no dejarlas pasar.
Joaquín Galán es quien crea y relata esta nueva historia de amor protagonizada por Lucía Galán y Benjamín Vicuña.
Swedish R&B powerhouse Janice shares new single "Make Me Feel" Feat. Melo || Out now on PIAS
Janice released her Grammis nominated (Swedish Grammy) debut album Fallin' Up in 2018 and in just a few years, Janice has established herself as a natural part of the Swedish and Nordic music scene with her powerful and distinct voice.
Rosie Thomas' new EP, 'Lullabies For Parents, Vol 1' is out today
Today Rosie Thomas releases her new EP, Lullabies for Parents, Vol. 1, in full. The EP features a ton of guests, including Sufjan Stevens, The Shins, The Head and the Heart, Iron & Wine and many more, as well as covers of Mariah Carey and Bjork. Stream new track "I Will Carry You (Always Here For You)."
AIR APPARENT sharing summery new single + video tomorrow: "100%" (ft. ÊMIA)
Rising San Francisco-based DJ and producer, AIR APPARENT, releases his bouncy new single and accompanying video, "100%" featuring ÊMIA today, out everywhere now. The single will be followed by the optimal poolside soundtrack–a collection of light and bright tracks, culminating in the 12-track LP, Chromatic featuring appearances from vocalists like Constance, Kcdeeya, GESS, Ellie Jones, and more, coming just in time for summer.
"How'd You Get There from Here" is a track from Chicago-based artist Justin Sconza
The track makes comfortable use of pedal steel in its twangy folk soundscape. "I learned how to play the pedal steel over the past two years and I finally got good enough to include it on the album," Sconza says.
SOUTH AFRICAN DYNAMIC SINGER LLOYISO UNVEILS NEW SINGLE "SPEAK"
On this ballad, bold piano introduces the track as his undeniable voice immediately captivates. The vocals stretch from vulnerable verses into a soulfully striking refrain as he pleads, "Speak, don't let this love hold you down." It exudes raw and real emotion in between each breath.