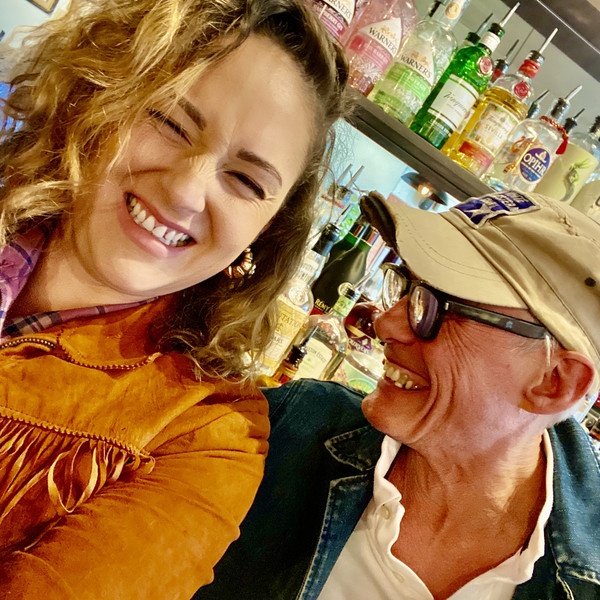 Oklahoma is rich in musical renown, the home state of illustrious songwriters such as Woody Guthrie, Bob Wills, Merle Haggard, Jimmy Webb and many more. Equally worth your attention is itinerant songsmith Nashville Phil, whose hardscrabble tales are propelled by the urgent backbeat of a metal bodied resonator guitar. This guy draws you in with wisdom, wit and wordplay.
https://www.facebook.com/hillbillybackbeat
Nashville Phil has been writing songs for as long as he can remember. 'I never intended to perform – I just wanted to write for the artists on the radio but couldn't even get arrested on Music Row. I ended up with a trunk full of songs with no place to go and figured I might just as well sing 'em myself!'
The songs are outrageously tall stories of bad luck, armed robberies, doomed love affairs, broken promises, and salacious vignettes delivered with laugh out loud humour.
'I generally work as a solo act but after relocating to London UK and hanging out with some fine musicians I figured it'd be cool to get something down. Now I've got a bunch of recordings ready to release and first out is an up-tempo duet with a fantastic singer called Jodi Chai. It's fun, it's flirty, you'll dig it for sure. It's called Only Got Yourself to Blame.'
The band on the date includes kit drums, acoustic bass and pedal steel guitar and the characterful interplay between the vocalists creates a vivid scenario in the mind of the listener.
'It's a bar room pick-up routine – I love to tell stories, as do most of my favourite writers – Bob Dylan, Randy Newman, Loudon Wainwright III, Tom Waits and many more. That's my default setting; in my songs, things happen!'