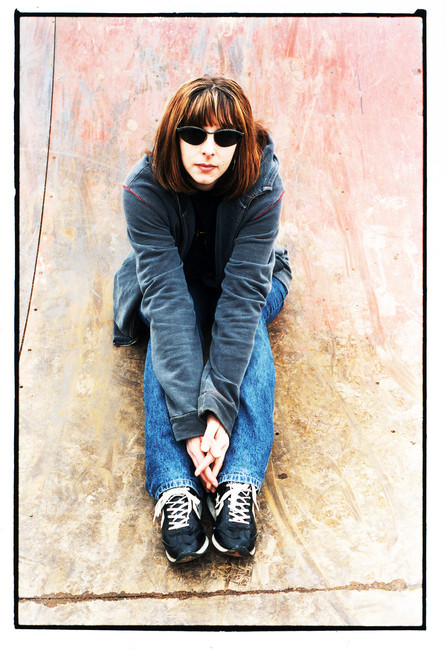 @skopemag news – monday – march 21, 2022 @ 10 am est
@skopemag HQ – http://smarturl.it/skope
French cyber-rock/metal/electro combo OG•EZ•OR shared new single "The Space-Time Travellers".
A couple of weeks after already unveilling the single "Quantum Relay", Cyber-Rock/metal/electro combo OG•EZ•OR – formerly known as Entropy Zero – just shared another audio excerpt from its forthcoming album with "The Space-Time Travellers" available right now on Bandcamp and all the best legal platforms.
SCARLATA Release New Song "Ch'i Ling's Spell"
Skate punk metal act SCARLATA has released the song "Ch'i Ling's Spell" over at the Moshville Times. The song is from the upcoming album, Power Through, which will be released on April 4 2022.
Main main John Scarlata comments:
"I am totally stoked to be officially releasing the first single off the Power Through album. 'Ch'i Ling's Spell' is also the opening track setting a rapid metal-punked pace to get you moving."
ALLEHACKBAR Release 'Born To Rock' Music Video
NWOBHM legends TYSONDOG release new single "Cold Day In Hell"
New single Elephant
Hometown is a song about leaving your hometown to chase your dreams and find your own place. And about returning and realizing that the peacefulness is comforting but you can no longer call it home. We think Hometown appeals to a broad audience, and therefore we would like to present it to you:
Welsh Cult Icons HELEN LOVE 'Let The Sunshine In' On New Single Out Now
To celebrate yesterday's official dawning of Spring, Welsh cult-icons HELEN LOVE have released the wonderfully upbeat new single 'Let The Sunshine In' which is out now on Alcopop! Records.