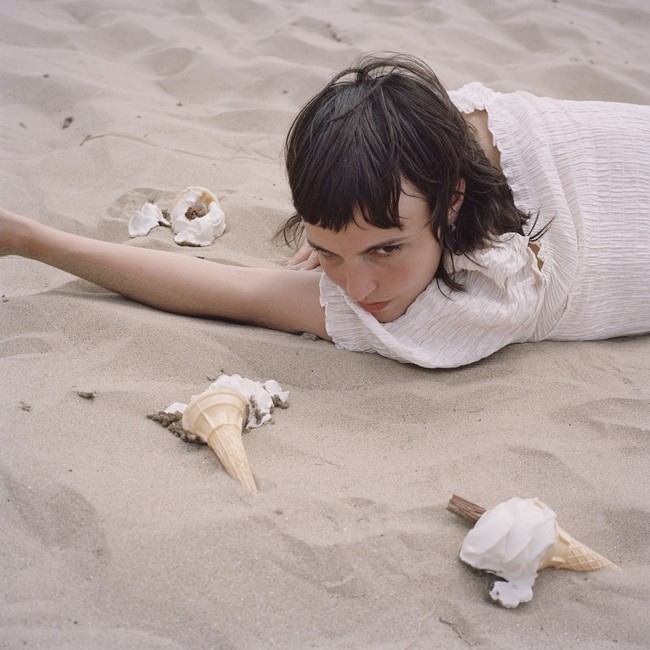 @skopemag news – tuesday – march 1, 2022 @ 2 pm est
@skopemag HQ – http://smarturl.it/skope
Foals' New Album "Life Is Yours" To Be Released On June 17th (ADA/Warner UK Ltd)
On June 17th, Foals will release Life Is Yours, their highly anticipated 7th studio album via ADA/ Warner UK Ltd. Life Is Yours is the follow-up to the triumphant, two-part Everything Not Saved Will Be Lost, which NPR Music hailed as "big and adventurous… vibrant and versatile." It proved to be a pivotal pinnacle in the band's story, leading to their first UK #1 album and a Mercury Prize nomination. Yannis Philippakis says, "We wanted to refocus and do something that shared a DNA throughout the songs: a physicality, a danceability, and with energy and joyousness. It's definitely the poppiest record we've ever made. I feel that with Everything Not Saved… we touched upon all of the facets of our sound up until that point. This time we wanted to find a new way to express ourselves."
SHELF LIVES pick their noses for 3 minutes in "Shock Horror" video, 'Yes, offence' out 28th April via Not Sorry Mom Records – EU tour w/ Skunk Anansie
South London duo SHELF LIVES today release the video for new single "Shock Horror" – the latest taste of their upcoming debut mini-album 'Yes, offence' out 28th April via Not Sorry Mom Records. The pair are also today announcing an upcoming UK/EU tour supporting Skunk Anansie.
BLOODY HEELS RELEASE NEW SINGLE "DREAM KILLERS"
Latvian hard rockers Bloody Heels have released a brand new single, 'Dream Killers'. The single serves as a preview of the band's upcoming studio album, which will be released this summer via Frontiers Music Srl. 'Dream Killers' offers fans the first glimpse of the massive musical leap the band has taken on their upcoming new album from their last studio album, the well-received "Ignite The Sky".
NINA NESBITT SHARES THE EMOTIVE NEW VIDEO FOR 'WHEN YOU LOSE SOMEONE'
Toronto's MY HOLLOW Release Cartoon Video ft. Bjorn Strid (Soilwork) "Fighting The Monsters" + New EP Out April 2022
Canada's My Hollow have a new ep coming out entitled "Fighting The Monsters", which they are anxious to unleash this year. Taking inspiration from modern death metal bands, they are continuously evolving and this forthcoming release from them is no exception. Last month they released their first single "Vultures" with a puppet music video and now they are ready to unveil the next single and the title track featuring Bjorn Strid from Soilwork with a cartoon music video.
German Avant-Pop Artist MARIA Die RUHE Reveals New Single 'Skin' [FFO: Röyksopp, Lykke Li, MØ]
Rising avant-pop singer-songwriter MARIA Die RUHE has released her latest single, 'Skin' on the 24th of February via Reduced To The Root. The single follows the release of the artist's recent single, 'Art Is The Only Real Translation Of Living For Me'. The producer has performed on several different stages across Europe, including Germany, the Netherlands, Norway, Poland, Switzerland, and Turkey, each time bringing new energy to her set. Although the songstress has only been releasing music for a few years, she's already collected just under 6.5 million plays on Spotify alone, with the number rising by the day.
VENUS PRINCIPLE unveil first video single and details of debut album
VENUS PRINCIPLE are now premiering the video clip 'Rebel Drones' as the first single taken from the dark psychedelic rockers' debut full-length "Stand in Your Light", which has been slated for release on May 27. Biographical information and all details about the British-Swedish outfit's first album can be viewed below.
Alex Izenberg Shares Video Starring Ray Wise (Leland Palmer) & Announces New Album 'I'm Not Here'
Today, singer-songwriter Alex Izenberg returns to announce his third full-length album, I'm Not Here, due for release on May 20 via Weird World. Coinciding with the announcement is the release of new track "Egyptian Cadillac," an upbeat, playful romp featuring woodwinds and a wailing guitar. It arrives with a video directed by Giraffe Studios and starring Ray Wise who played Leland Palmer in David Lynch's cult TV classic, Twin Peaks.
TDW Releases "The Path of Yuki Onna"
Like releasing two albums in one year is not enough hard work, TDW comes back with the first single of 2022 showcasing a new side to his progressive metal sound with the song 'The Path of Yuki Onna'. A unique fusion of the known TDW elements with Japanese folklore in both lyrics & music. The song features the sounds of the Koto (A 16th century classical 13-stringed instrument) and the Shakuhachi (A 16th century bamboo flute) and telling a story about the mythical snow princess Yuki-Onna who freezes the poor souls that get lost in snowstorms in the Japanese mountains.
London's rising star JAY BIZZY explodes into 2022 with stylish cut "No Hook"
Bouncing back from his hit single "Mental Scars" – which amassed over 152K views across GRM DAILY alone – Jay returns to the soundscape with new wave energy, displaying why he's one of the most versatile rising artists in the city right now. Racing to over 300K streams across just 5 singles, Jay continues his trajectory as a significant new name delivering music as a growing voice for the youth.
Producer and Rap Sensation Touches on the Over Glamorization of LA
Multifaceted hip-hop producer and artist Josh Sallee has just released his newest single and music video titled "Hollywood Hoax." Sallee offers an introspective glance into the cruel realities of getting caught up in the stereotypical lifestyle of Hollywood and having the means to pull yourself out of it. "Los Angeles had parts of it that were amazing and that I love dearly, but Hollywood had this dark undertone," explains Sallee. Paired with the single comes a carnival of illusion visual effects representing Hollywood directed by R3X Wonders.
ECSTATIC VISION: new single + album details unveiled!
Philadelphia's psychedelic hard rock flag-bearers ECSTATIC VISION announce the release of their fourth studio album 'Elusive Mojo' on May 13th through Heavy Psych Sounds. Stream their flamboyant new track "March Of The Troglodytes/Elusive Mojo" now!
About this first excerpt, the band comments: "These were the first tracks written for the album and is a good bridge between the EV of old and the EV of 2022. It sounds like the Asheton Brothers jammin' some burly, unhinged heavy psych wit' da Flower Travelin Band circa 1971 except it's played by a bunch of low lifes from Philly."
BESVÄRJELSEN: new album details + first video released!
Guitarist and vocalist Andreas Baier explains the song title: "The title 'Digerliden' takes its name from a place in Sweden's Dalecarlian Finnmark which roughly translates as 'the dire suffering', which relates to the hardship that its ancestral people endured while trying to survive and grow crops in its vast forests and mountains. It is a magical and mysterious please, and its native folk music was a well of inspiration for this song." Singer Lea Amling Alazam adds: "The lyrics deal with people in love who hate themselves. After watching Alice in Chains' MTV Unplugged, I was very inspired by the way their harmonies work and the kind of numb yet powerful melodies. I also felt a bit of a need for an Arabic harmony, so I wanted to find a way to combine grunge and Middle Eastern influences."
AGE OF ATHENA Release Video For "Together We Fall"
Symphonic metalcore band AGE OF ATHENA has released a video for their song "Together We Fall". The track is taken from their critically acclaimed album Gate to Oblivion which was released in December.
Soul Blind share music video for "Misplaced" off Third Chain EP
Dana Gavanski shares new single/video "Under The Sky" (ffo Aldous Harding, Cate Le Bon)
There's something mesmerizing about the fingertips of Dana Gavanski. Conducting each note with a light gracefulness, they appear to dance whilst aiding their owner in expressing the stories behind each of her lighter-than-air tones. Stories which, on her new album When It Comes – out April 29 through Flemish Eye – arrive where introversion and extroversion meet.