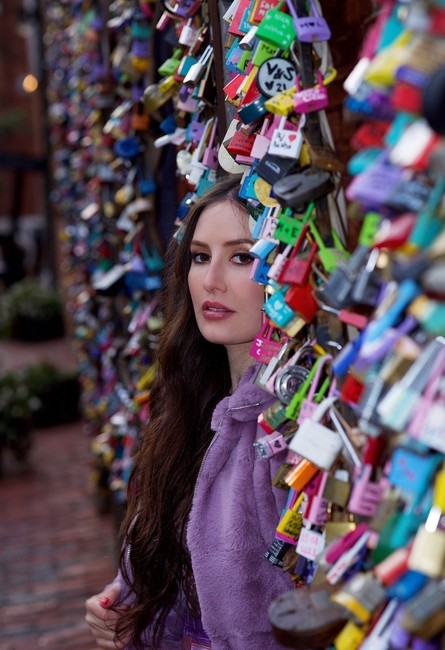 Hitting the mark again for LA's latest up-and-coming, dance-pop artist, Harper Starling, as she releases her newest single, 'Say My Name (Why Don't Ya Babe)'.
If you are searching for that little something to fill you with confidence and educe you of your worth, then look no further than Harper Starling's latest single, Say My Name (Why Don't Ya Babe), a track all about self-love and empowerment, it is most certainly the thing you have been hunting for. Matching the sentiment of the release, Harper flaunts her powerful vocals over the top of a vibrant, Dua Lipa inspired, dance-pop track. Oozing with groove and a hint of 80's nostalgia, the single pushes aside a relationships venomous toxicity, "All I ever wanted, all I ever needed was myself" and awakens to a love far more valuable.
With the release coming off the back of her 2021 singles, Cannot Tell A Lie and No More What If, Starling clearly has no intention of slowing down and it seems to be that she is only just getting started as each release is as refined as the last. To most, being diagnosed with Tourette's syndrome at the age of 8 might be something that stunts a performance based career; however, intent on a career in music, Starling hasn't let this set her back. 'Say My Name (Why Don't Ya Babe)' is a track that proves Starling's passion for dance and music, her merits as a songwriter and acts as an inspiring story.
Stream:
https://open.spotify.com/track/0SMk3Q6Ii6cZqwqkkrgKHH
Spending the majority of her life living just outside of Milwaukee, Starling took a leap of faith when moving to LA. In order to help propel her music career forward, this brand new adventure was a risk that paid off massively, as she now works with writer/producers Cindy Valentine (Bebe Rexha, Britney Spears, Alisha) and Niko the Kid (Outkast, Ariana Grande). After a few years, Starling now embarks on her first UK tour, supporting boy-band icons The Wanted – the tour begins on the 3rd March.