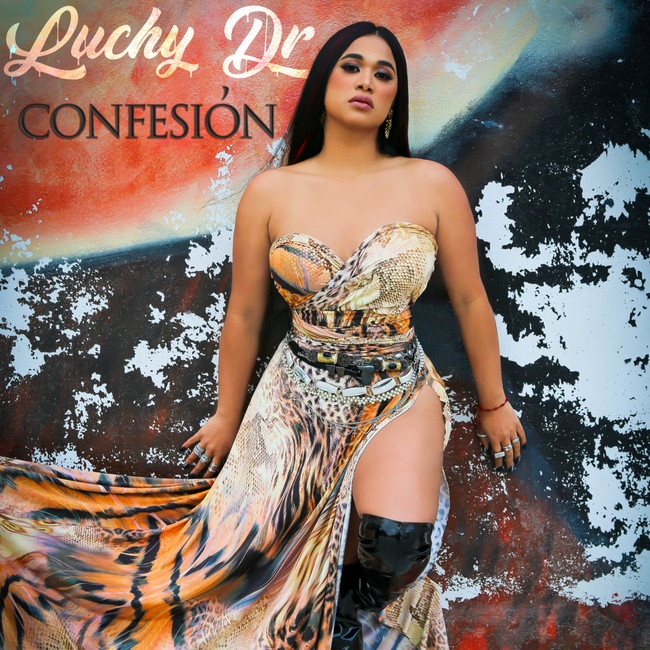 @skopemag news – tuesday – february 15, 2022 @ 2 pm est
@skopemag HQ – http://smarturl.it/skope
Dan Horne Shares "Ode To The Road"
"'Ode to the Road' was conceived while stuck at home reminiscing about tour when everything was canceled," explains Horne. "The best thing about tour is friends, the people you meet, the connections you make and the places you get to experience playing music. We all missed that so much and are ready to get back on the road."
Mae Krell Delivers New EP 'Imposter Syndrome'
Fresh off a North American tour, New York-based singer & songwriter Mae Krell releases her new EP, 'imposter syndrome.' The 4-track EP is the culmination of Mae's artistic and personal development over the past two years: "I've grown up, begun to gain confidence as an artist, and had the opportunity to have my voice really listened to in every step of the music making process. With all of this positive change still comes doubt; and often really intense imposter syndrome, at least for me. This record is about pushing through it because you know it'll all be worth it."
Bread Pilot Announce New LP 'New To You' Out 5/27 (Double Double Whammy), Share Lead Single/Video "Skin Day"
New To You charts a decade of memorable places and momentous occasions, while exploring life's most intimate emotions through detailed and dynamic arrangements. Bread Pilot — Ibanez, Jr. (guitar/vocals), Taylor Hayden (guitar/vocals), and Evan House (drums) — met and began performing together in high school, and the album is a combination of songs that came out of years of writing and touring, and new ones crafted after the band (which now features Levi Nattrass on bass) relocated to Seattle, WA. The songs on New To You are pins on a map, sonic encapsulations of the distinct thrill of new places and the mundanity of familiar ones.
Watch the video for MJ Lenderman's new single "You Have Bought Yourself a Boat", out today!
ELIZA & THE DELUSIONALS share new single "GIVE YOU EVERYTHING" from anticipated debut album NOW AND THEN
Breaking down the door of a brand new year, ELIZA & THE DELUSIONALS return in 2022 excitedly anticipating their busiest chapter yet. Today, the band shares their new single "GIVE YOU EVERYTHING," the final teaser of their highly anticipated debut album, NOW AND THEN, out May 20, 2022 via Cooking Vinyl.
PLANEPACKED Release New Single "Azure"
Out now – "Azure (Her Clarion Call)" is the first single from PLANEPACKED's upcoming album Transactinides due to release on April 8th, 2022.
WK Records Signee Frijo Kicks off New Musical Era With "Ke No Importe Na"
Multifaced urban artist Frijo kicks off his new musical era with single "Ke No Importe Na," a song with an energetic charge of love, without losing the essence that characterized his composition. The track, which was produced, mixed and mastered by Cehmi K.O & SoundbyAlex, is off his forthcoming album set to be released via WK Records.
Steve Poltz shares new song/video; album out this Friday
Veteran troubadour Steve Poltz has shared his effervescent new single, "Can O' Pop," available now at all DSPs and streaming services. Produced by Oliver Wood and Jano Rix of The Wood Brothers, the exuberant, syncopated track is joined by an official animated video, directed by Boston-based artist/animator Duncan Hatch (Galactic, American Authors) and premiering today via Rolling Stone Country, who called the song "a delirious delivery reminiscent of 'Subterranean Homesick Blues.'" "Can O' Pop" heralds the arrival of Poltz's 14th solo album and first new LP in more than two years, Stardust & Satellites, due via Red House Records on Friday, February 18; pre-orders – and an exclusive line of new merch – are available now.
Steve Poltz Leans Into Dylan-esque Wordplay on the Tongue-Twisting Song 'Can O' Pop'
NITE Premieres New Song, "Edge of the Night"
Blackened heavy metal outfit NITE will be releasing their sophomore full-length, 'Voices of the Kronian Moon,' on March 25, 2022 via Season of Mist, making it the band's debut to the label! The band is now sharing the third single from the upcoming record, "Edge of the Night," which can be heard at –
The Mary Veils Share "Eyes" Single via Hollywood Life | 'Esoteric Hex' LP Due March 25 via PNKSLM Recordings
The Mary Veils are finally the band they were always supposed to be. What began as the solo project of frontman Brian Von Uff is now a fully-fledged, incendiary punk four-piece, with drummer Evan Wall, guitarist Drew Mann and bassist Justin Mansor rounding out the new lineup. Von Uff's debut EP under the Mary Veils name, 2017's Slacker Paint (re-released by PNKSLM last year) so enthused Wall as to tempt him back behind the kit after a break from drumming, and caught the attention of Mann and Mansor of fellow Philadelphia noiseniks Hot Lunch, who quickly followed Wall in jumping on board. "And it's been like Beatlemania ever since," laughs Mann.
The Mary Veils' New Song 'Eyes' Proves That 'Seeing Isn't Always Believing' – Listen
Lisle Engle Reveals New Music Video, "Experts;" Socially Conscious LP. 'Medicine Man,' Out NOW!
Burbank, CA based multi-instrumentalist, sound-designer / supervisor / composer, singer-songwriter, and President of TFK Studios LISLE ENGLE showcases his alt-rock polish with his music video for "Experts," off of his newest LP, Medicine Man.
Watch Howless' new "Unlucky" video; the Mexico City-based noise-pop/shoegaze quartet's debut LP is out this Friday, 2/18
Today Howless are sharing "Unlucky," the final single/video from their forthcoming debut LP. Austin Town Hall described the single as having an "edge that both listener and narrator are tight-roping upon, unsure which side of the coin will land. It's this sort of attention to detail that allows the band to toy with the darker concepts while offering dreamy soundscapes with pop references." The Mexico City-based noise-pop/shoegaze quartet's debut LP, To Repel Ghosts, is out this Friday, February 18th via Static Blooms Records
LUCHY DR ABRE SU ALMA EN EL TEMA "CONFESION"
Hoy, Luchy DR lanza el tema musical "Confesión", una balada urbana romántica que habla de confesarle a su pareja sus sentimientos. La canción es de una mujer enamorada que siempre estará allí para el amor de su vida, aunque ya no estén juntos. "Confesión" es un lado mas suave de la cantante, ya que es conocida por ser mujer fuerte y independiente, y defensora de todo lo que es empoderamiento entre las mujeres.