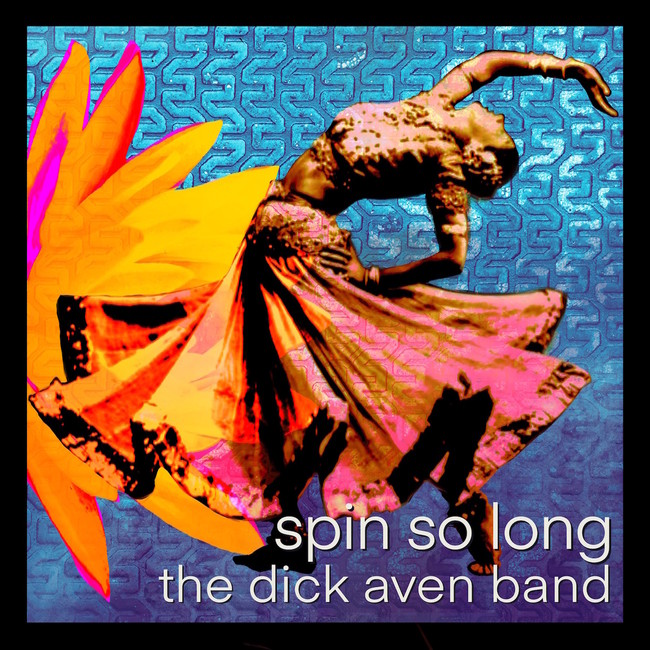 "The idea of calling it The Dick Aven Band is that I let individual personalities develop for each instrument in a way that lets them all be creative in their own even though they are all me."
This is a quote from one of my new favourite finds, Dick Aven. Listening through his discography, it's hard to imagine that it's a sole musician behind each of the colourful instrumental lines, but, I suppose, that is the magic of the one-man music machine Dick Aven. From his genre-weaving sound, to his passionately poetic lyrics, to his long curly bonnet and shades, everything about this dude screams artist. His music mirrors the rich musical history that Dick Aven clearly made him so. As a staple saxophonist for groups such as The Tuscaloosa Horns, The Temptations and The Big Band of Brothers, Dick Aven has had ample time to perfect his craft. And it shows. The saxophone lines that swim throughout his sound is more than ear candy, it's the whole dang sweet shop. It introduces this intriguing jazz air to an otherwise folky, Americana sound. 
'Fly Into The Fire' as a single is the epitome of this eclectically influenced sound. It's roots are intertwined with a folk, country feel as the strummed acoustics and sliding electric guitar lines create the scaffolding of the sound. Piled upon are those staple saxophone licks, brass harmonies and a beautifully balanced piano that wonderfully props up the melody without overpowering the delicate mix. You might be duped into thinking this track is simple. No, there's a sweet simplicity to it, yet both the instrumental movement and mix is captivatingly complex. 'Fly Into The Fire' is fuelled by slick transitions and subtle changes in current that carries you along the ever-evolving soundscape. Sailing over the top of it all, Dick Aven's vocals are outstanding. There's a unique personality at the heart of his tone that makes it a real charming listen. Married with the smooth as silk saxophone licks that frolic between the melodies, it would be a challenge to get bored of this track. It's smooth, slick and, somehow, raw yet refined all at once. It's the perfect single to come out of his recent album 'Spin So Long'. Which, as you might guess, is a genre-fusing force to be reckoned with.  
Follow Dick Aven on FACEBOOK | INSTAGRAM | TWITTER | WEBSITE 
Listen to 'Fly Into The Fire' on SPOTIFY NOW 
Watch the Music Video for 'Fly Into The Fire' on YOUTUBE NOW 
By Sasha Lauryn