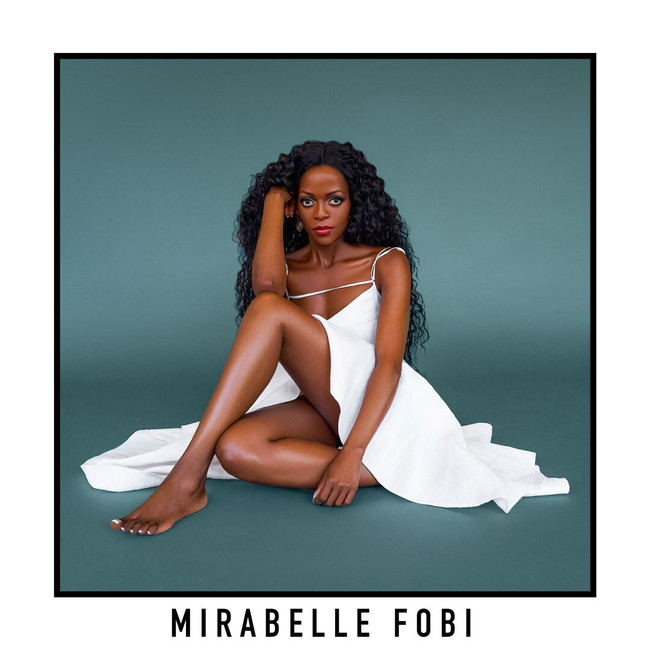 Mirabelle Fobi sings with fire and passion on the true tropical "Zigiyaga." So much energy pours out of her vocals, making it an incredible thing to experience. The rest of the track seemingly orbits around her. Beats hit with a physicality. Honestly, the whole of the track celebrates a sense of togetherness. Perfectly sculpted and shaped with a party atmosphere in mind, the song has a vibrancy to it. Volume is a given for everything in work, harkening back to a sheer force of nature. One of the best elements of this intensity comes from the production values that deftly highlight her delivery's sheer strength. This, paired with the positive outlook of her lyricism itself, makes the track so warm and inviting.
From the very first moment, her voice soars above the rest of the sound. Her style feels drenched in sunshine, for there is a giddiness, a hope that leads the song along. The groove here gets built up in a way that becomes majestic. By putting the constantly evolving rhythm alongside the undeniably commanding presence of her voice, the song appears to touch the virtual soul. Done with such dignity and care, she ensures that the track has a degree of strength about it, one intended to inspire. As the song progresses, it inspires an atmosphere completely blissed-out with beauty.
"Zigiyaga" shows off the exquisite detail of Mirabelle Fobi in crafting a unique sonic universe, one which feels so satisfying.
Connect on IG:
https://www.instagram.com/mirabellefobi/
Website:
https://www.mirabellefobi.com/