Intro: Some people might think that slice-of-life animes are boring, but they are not! If you're looking for an anime that is relaxing and enjoyable to watch, then a slice-of-life anime is definitely for you. Anime is one of the unique forms of storytelling in the world. Unlike movies or television, anime often has a slower pace and focuses on characters and relationships more than anything else. It makes it an excellent genre for those who want to take a break from the fast-paced world and get lost in another story. Here are five slice-of-life anime that you will love!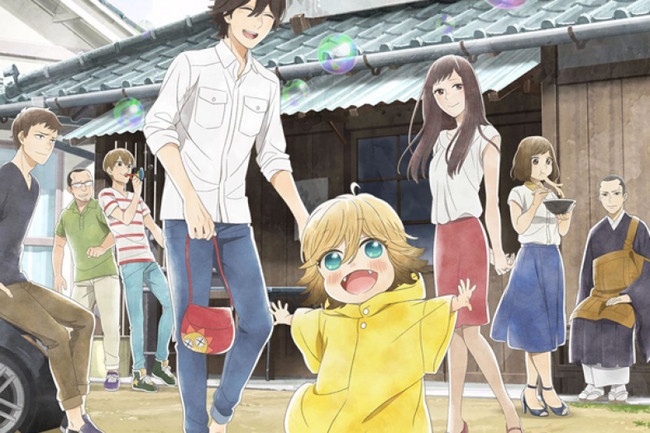 This musical anime follows the story of Kaori Miyazono, a girl who has a highly free personality and loves to play the violin. Things change when she meets Kousei Arima, a young pianist with an emotionally abusive mother. Despite their differences, they slowly become friends and pave their way through the world of classical music together. This anime is not only enjoyable to watch but also very emotional. Be prepared to cry, especially during the last episode! If you're looking for an inspirational and romantic slice-of-life anime, then look no further than Your Lie in April. This anime takes the viewer through a journey of love and loss as we watch Kousei grow from a boy who struggles to play piano anymore to one who can open his heart once more. Check out this anime by downloading it from RarBG; it is only 12 episodes long and will prove to be the most musical 12 episodes of your life.
This anime is about a high schooler, Ryuji Takasu, labeled as a delinquent due to his intimidating looks. On the contrary, he has a passion for housework and cooking, but he doesn't have any friends because of his appearance. One day, he accidentally runs into "the school's most dangerous animal of the highest risk level," Taiga Aisaka. The two become friends and eventually fall in love with each other from then on. This anime is very similar to Your Lie in April, covering love and relationships. However, Toradora is more comedic than Your Lie in April and has a bit of action mixed into the story. The main character, Ryuuji, connects with another high school student named Taiga, who just so happens to live right next door. Together, Ryuuji and Taiga form a pact to help each other end up with the person they love – even if that is each other!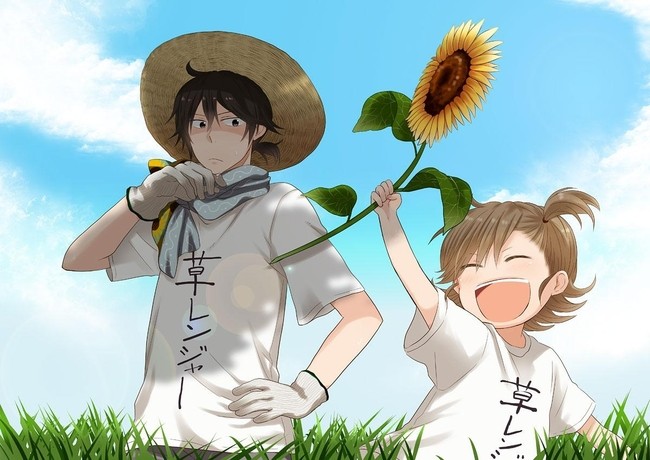 A calligrapher is sent to a remote island, where he learns to connect with nature and the local people. In this slice of life anime, a top-notch calligrapher loses his temper one day and gives his superiors the slip to go to a remote island. There, he learns more about himself and how to appreciate what you have. It is an anime about a young calligrapher named Seishuu Handa who moves to the Goto Islands to inspire his work and reevaluate his life. When he first arrives on the island, nobody wants anything to do with him, and he spends most of the time by himself. Eventually, he becomes good friends with the village children, and they help him out when he is feeling down about his work. Through this unlikely friendship, Handa learns what it truly means to be a good calligrapher and all that it entails.
AnoHana: The Flower We Saw That Day
AnoHana is one of the greatest anime produced in recent years and is probably the best slice of life anime ever made. This show follows a group of childhood friends who meet an untimely death when they are kids. Years later, their friend, Menma, appears to them in a ghost form and asks Jinta Yadomi to fulfill her last wish. This show is primarily a slice of life but becomes very heavy in the final episodes. AnoHana is an anime that tackles challenging real-life issues such as loss, betrayal, and friendship. Despite this, it manages to keep the same lighthearted tone throughout its run, which makes it very easy to watch. Many comedic moments will make you laugh out loud, and there are several tear-jerking scenes as well. Overall, AnoHana is an anime that everyone who enjoys a slice of life should watch at least once.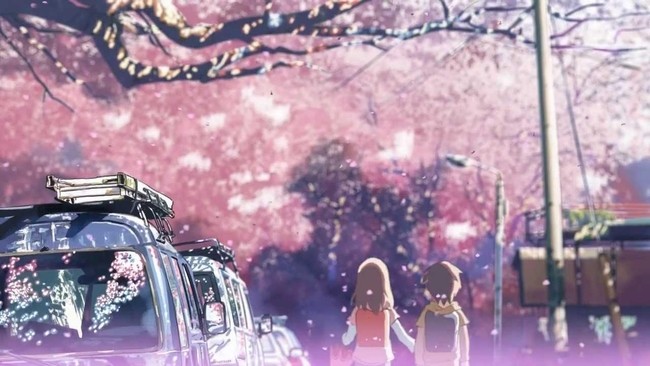 This anime is not for the faint of heart. It deals with heavy themes like love, loss, and even suicide. The protagonist is Takaki Tohno, who moves to a new town after his father gets transferred. He quickly befriends Akari Shinohara, but she moves away without saying goodbye. It is one of the most heart-wrenching anime movies you'll ever watch. Centimeters Per Second tells three separate stories about love and loss in three different periods: middle school, high school, and the present day. All three levels are connected by Takaki Tono's desire to reunite with Akari Shinohara in the future, but they are also bound by Takaki's inability to do so. The tone of this movie is quite different from other anime movies in that it's more subtle and down-to-earth, yet it doesn't lack an emotional punch when it needs to have one.
Conclusion:
A slice of anime is an exciting genre of anime that can be used for relaxation or if you're looking for something to occupy your time. It often tells stories about characters and their relationships rather than outside factors. If you haven't seen any of the anime on this list, we encourage you to check them out!