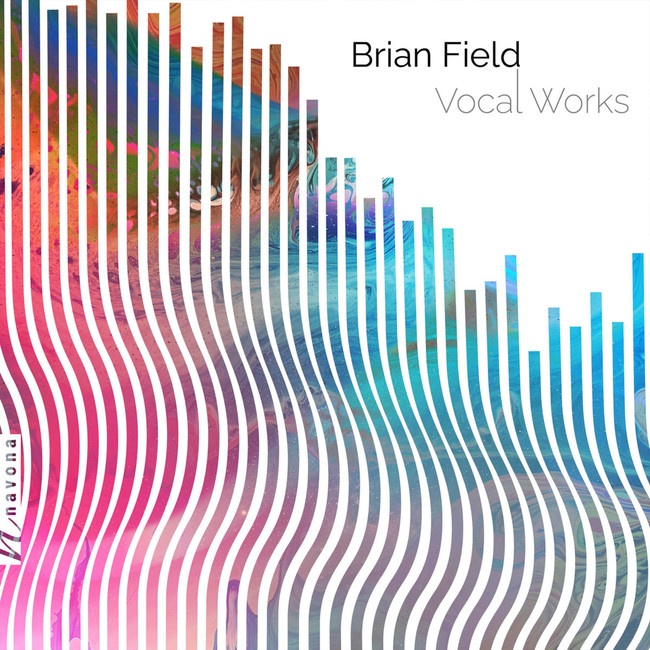 Composer Brian Field has an impressive resume writing music for orchestras and chamber settings along with ballet and television as well. Brian's new album is titled 'Vocal Works' and a fitting title I'd say because there are tremendous voices on all 13 tracks. Listeners will also be delighted to hear Budapest Chorus with Conductor Martón Tóth and Hungarian Symphony Orchestra with Conductor Peter Illenyi. Other featured artists include: Tenors, Yanis Benabdallah & Zoli Mujahid, Soprano, Orsi Sapszon, Baritone, Edward Whalen and Veronica Tomanek on piano. Together, these fine musicians created magical numbers and works of art.
Brian Field's 'Vocal Works' includes wonderful harmonics and simply pitch perfect moments throughout the entire record. Listeners will receive dynamic voices and a top-notch production with plenty of climactic effects in place. I am picking up on impressive vocal ranges from all singers on 'Vocal Works' proving that they all have the chops to make it far in the business. You will get hit with terrific arrangements overall and very strong performances as Brian Field proves he is a masterful composer. These rich recordings further prove that Brian Field has a real ear for music and knows what works. With theatrical elements and sense of realism in place, Brian has orchestrated 'Vocal Works' to perfection.
Brian Field has won numerous awards including: the RMN Classical recording prize; the Benenti Foundation recording prize; the Alvarez Chamber Orchestra Mullord Award; First Prize, Briar Cliff Choral Music Competition; and First Prize, Victor Herbert ASCAP Young Composers' Contest. Brian's compositions have been performed throughout the United States and across the globe. Throughout Brian Field's successful career, his influences have ranged from post-romanticism and minimalism to jazz. 'Vocal Works' was recorded by Navona Records and the end result is outstanding. Brian Field and the rest of the team should be very proud of all 13 compositions as you can sense the blood, sweat & tears that went into making 'Vocal Works'. One can sense the precision, the creative thought process and the technique that went into this project. In the end, it's a wonderful display of sound and should receive a round of applause and rave reviews.
You can find out more about Brian Field and 'Vocal Works' right here: https://www.navonarecords.com/catalog/nv6360/. You can stream & purchase 'Vocal Works' on all of the major streaming platforms including: Spotify, Apple Music, Amazon Music, YouTube and Deezer. You definitely owe it to yourself to invigorate your mind and senses by adding 'Vocal Works' to your musical library and playlist. Brian Field writes like a champ and 'Vocal Works' is one for the books, so now it's time to broaden one's horizons!
By Jimmy Rae