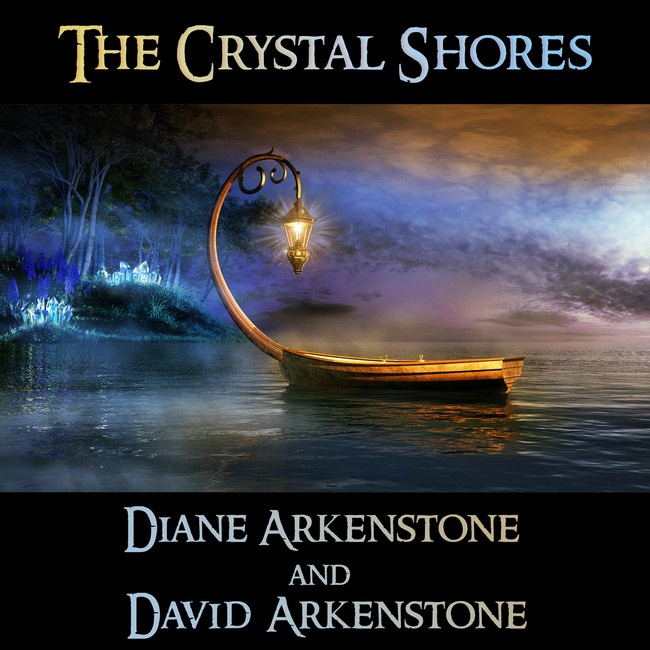 Diane Arkenstone, a pioneering musical force in the contemporary instrumental genre is gearing up to release a new full-length album with five-time GRAMMY-nominated instrumentalist David Arkenstone, an artist that goes back 20 years with her. Their names have become iconic in the genre as pioneering artists that have pushed the boundaries of their craft by exploring a myriad of musical traditions such as Celtic and Native American. Their new album Avalon: Between Earth And Sky is a sequel to their classic 2002 release Avalon: A Celtic Legend and continues their imaginative musical storytelling through vivid instrumentals. "The Crystal Shores" is the third single taken from the album which continues the medieval themes with a feminine perspective.
Purchase/Listen: https://orcd.co/arkenstonecrystalshores
Produced by Diane and David, the mediative, slightly melancholic track is the follow up to "The Snows of Avalon" and again features Luanne Homzy on violin and viola and Susan Craig Winsberg on flute. Diane provides vocalizations and guitar and David is credited with keyboards, guitar, mandolin, penny whistle and programming.
They note: "The Crystal Shores is the Queen's place of solace, growth and deep thought where she shed her tears, grief and old life. As old energies are washed away by the Crystal Shores, she gains new energy, strength and empowerment, as she walks into her new life."