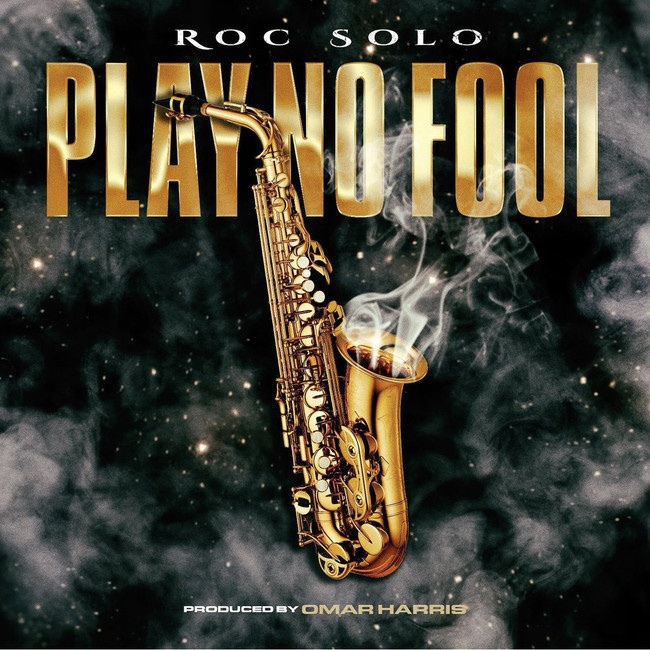 Ring in the New Year with an exciting, new track from rising hip-hop artist Roc Solo. This Virginia-based rapper is coming strong with his new song called "Play No Fool". As some of the verses mention "I just do what I do, but I ain't gonna play no fool". Roc Solo is not clownin' around and takes his craft seriously, so buckle up and enjoy the hot, hip-hoppin' ride.
"Play No Fool" music video is brought to you by Fidela Filmworks and the production was well-done adding that visual flare. The single itself offers listeners a catchy hook and flavor that has mass appeal. "Play No Fool" is on fire and will be bangin' in your eardrums for days. Roc Solo has a real, smooth rhyme flow and his delivery is tight as a mighty knight. Roc Solo may be able to say King Me with his latest release because he's making all the right moves to start off 2022.
Lyrically & musically, fans from all walks of life will find Roc Solo's style to be refreshing. Roc Solo will "Play No Fool", but he definitely will attack the mic like a rappin' fanatic. Roc Solo has a bright future ahead in the rap world and "Play No Fool" has all the right ingredients toward becoming a fully appetizing Hit. You can stream "Play No Fool" on Spotify,
(https://open.spotify.com/album/6BWBneihdlfNN4CM4kRlEN?si=Dj6kHaHcTPiG9DVgxWonvQ&nd=1)
, and
you can also check out the slammin' music video right here:
https://www.youtube.com/watch?v=N16n6mgF6qg.
Are you down with Roc Solo because he will never "Play No Fool" for anyone, so step right up and give it your best shot!
https://www.instagram.com/rocsolo/
By Jimmy Rae