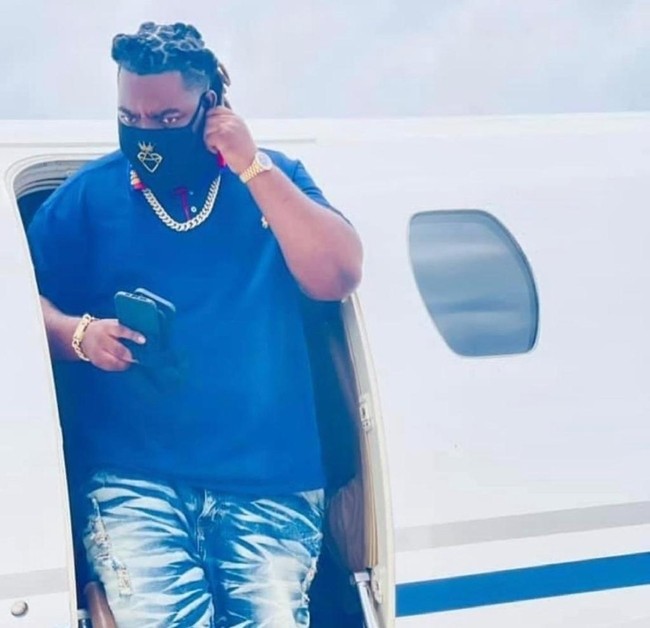 Everyone wants to be a millionaire so that one can enjoy luxurious life with his family. Only a few unlock the secret of it. One of the secrets to becoming a millionaire is to invest in cryptocurrency. It is a million to billion-dollar market which is giving millions of people around the world to create an ideal future dream. The ones who identified the worth of cryptocurrency at the beginning when it was worth a few bucks are now enjoying a dreamy life. One of such people is a young boy named Jeremiah Whyre aka Jeremiah The Tycoon. The dreamy and luxurious life he is enjoying can be seen on his Instagram profile.  
Introduction
Winning the title of Wealthiest Under the age 30 in Florida, Jeremiah Whyre aka Jeremiah The Tycoon is a businessman and an investor. He possesses the traits of intelligence, hard-working, integrity, and humbleness even at such a young age. Jeremiah is showing the young millennials and gen z how to live with modesty when you get wealthy. His intelligence led him to do business with huge companies. Today he has million-dollar salary paying companies under him which are several over 18. He gave the chance to unemployed people by providing hundreds of employment in his companies. This way he is showing his true humbleness and uprightness.
How did Jeremiah Whyre begin?  
His journey of being a millionaire began when the prices of Bitcoin and other cryptocurrencies got high. We all know that cryptocurrency was worth nothing at the start nor were they trendy. Then suddenly they picked the value of a billion dollars which made the world hustle and got everyone's attention. The people who criticized others for investing in cryptocurrency proved wrong over time. Jeremiah was one of such people who was disparaged for investing. However, he continued his work. Then his time changed. 
Jeremiah comes from a middle-class family. Since his childhood, he was watching his parents struggle endlessly for their family. Seeing them working so hard and end up with nothing luxurious, Jeremiah decided to be a businessman and not do an average salary job. In the meantime, he became a millionaire via cryptocurrency.
When Jeremiah received a huge amount of wealth through cryptocurrency on which he invested a lot, he first utilized that wealth to help his family. The next thing he did was achieve his goal of being a businessman. He bought or put his share in some huge companies which are paying him millions of dollars. Jeremiah showed us that even though you became a millionaire, you need to work hard.
Vigorous Investments of Jeremiah Whyre
"Never depend on a single income. Invest to create a second source." Warren Buffet.  
Jeremiah utilizes his money in every possible beneficial way. He realized that the best investment nowadays is real estate. He sponsors many properties and other assets. Moreover, he keeps investing in cryptocurrencies of high value. Jeremiah showed the true meaning of smart investments.
Continuous Learning
Jeremiah strongly believed in continuous learning and studying. According to him, if you want to walk with the rest of the world, you have to be aware of what is coming next. Jeremiah regularly learns about worldly affairs and studies cryptocurrency on a daily basis to get to know about its upcoming value. He never stopped investing and learning about it. He is planning to spend more for future dealings.     
Social media Activation
Other than doing business and smart investments, Jeremiah actively uses social media for the sake of honest purposes. We have a wrong concept that the rich do not help. The truth is the opposite. Rich and wealthy feel happy to help others even in a small amount. They love to share their experiences and give suggestions. When someone connects to them, they feel fulfilling comfort.
For Jeremiah, it began when he started posting informative posts about cryptocurrency. He wanted to share his knowledge with other people. When people saw him getting successful day by day, they got interested. Today people consult him for cryptocurrency as well as business dealings and investments through social media especially Instagram. He has one million followers on his account. He is inspiring others day by day with his practical suggestions.
With the growing number of his followers and askers, Jeremiah decided to make an official program to guide people about cryptocurrency. Right now he is working on this project. He is creating an online platform for people where they can join this program and get the necessary knowledge. According to the news, this program will start soon although it has not released a fixed date. Keep following Jeremiah's Instagram profile to get the news.  
Conclusion
With his actions and projects, Jeremiah is showing the young millennials and gen z how to be a millionaire before 30. He is an absolute genius and hard worker. He proved that being a genius or expert is something that is not decided by age. His utter wisdom made him invest in cryptocurrency at the right time and right place. Then he expressed his astuteness by spending his wealth in smart ways such as doing business in real estate and companies. Not only this. After collecting enormous amounts of wealth, he kept his modesty and helped others in every possible way, even on social media.  
If you also want some help or guide regarding business and cryptocurrency, you are always welcomed to his Instagram. You can easily contact him there. If you want to attend a proper guidance program then you need to wait a little bit more. In both cases, keep following Jeremiah on social media.