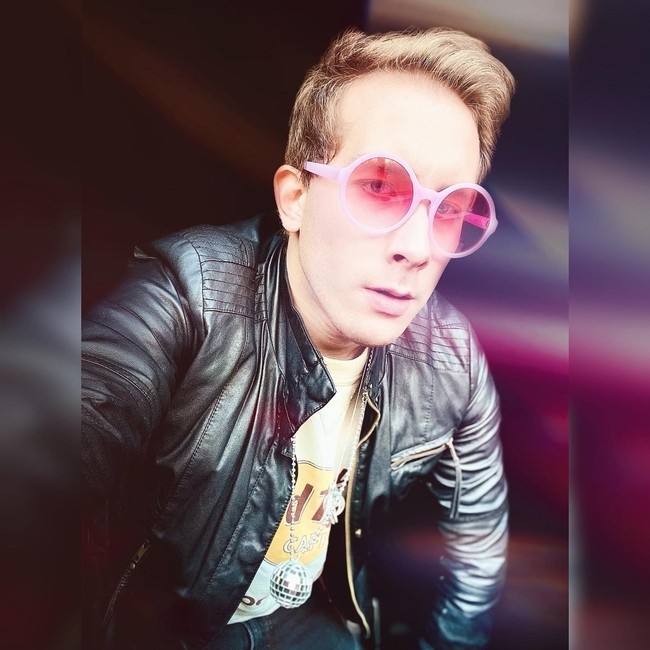 Emerging singer-songwriter Mark Westberg has really become an artist to watch over the last 2 years. Following their wonderful EP 'Starseed Phantoms' and follow-up track 'Ghost', now they release brand new single 'Galaxy Disco'. Their music has evolved into a unique folk-rock blend, with powerful vocals that evoke a real sense of passion. Their eclectic range of influences span from The Rolling Stones to The Black Keys, which shines through in the rock undertones of their tracks. Taking inspiration from a series of life experiences, Westbergs' lyrics are evocative and moving, highlighting important topics that are identifiable on all levels in an uplifting and powerful way.
For Mark, writing and performing music is only a fraction of their artistic aspirations – they are also a painter and actor. They are originally from Seattle, WA and are currently residing in Santa Fe, NM.
The recent release of Mark's newest single, 'Galaxy Disco', is another exciting addition to their ever-growing collection, as they ultimately look ahead towards a bright future in the music industry. Their brand-new track reflects their signature style, taking the character of a poetic ballad that simultaneously embodies a sense of hope and optimism in lyrics that look towards a brighter future.
Delving deeper into the single, Mark explains their vision behind it:
"Galaxy Disco is an original rock and roll/folk punk tune penned and composed by myself around mid-late 2020, which is inspired by a particular childhood event and includes themes such as youthful rebellion and the concept of finding happiness and light within darkness. Musical influences for this track include David Bowie, David Byrne, The Rolling Stones, Glass Animals, and The Black Keys."
With so many exciting plans in store, we look forward to hearing more and seeing Mark's music really take off in the future — be sure to watch this space!