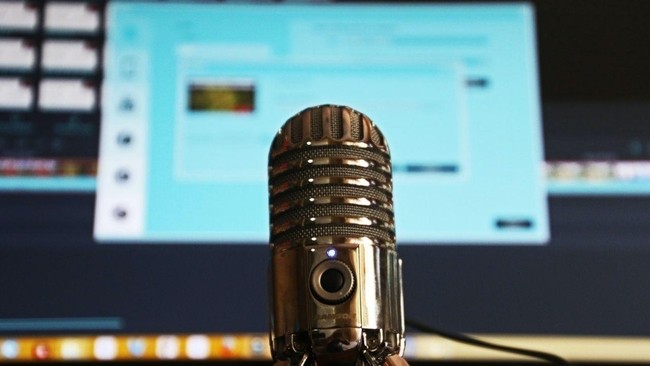 Image Credit- https://imagesource.io/images/starting-your-first-podcast/
There is a growing market for digital content creators looking at more innovative ways to get their voice and message across to the masses. Most bloggers in the past decade have shifted to producing podcasts that attract more audiences than a traditional blog. If you are starting, then melonapp.com has high quality podcast hosting tools and software that can help you get the right audience and quality on your podcast. Following are some essential things to consider before hosting your first podcast. 
Plan Your Content
It's easy to jump in and start producing a podcast, but chances are you will fail to attract the right audience in the beginning. So instead, choose a topic or a field that you are most comfortable talking about and gather as much credible information as you can. 
Target Your Audience
Most podcasts fail because they don't target the correct type of audience.  On the other hand, your podcast will get attention if you produce it for the right audience. Therefore, it's good to conduct a survey or ask for opinions on social media to know more about your target audience.
Quality Over Quantity
A good podcast will always prefer the quality of content over quantity. For example, you can produce an hour-long podcast, but only a handful of listeners will be interested in it if it contains irrelevant information. However, a 30-minute podcast rich in quality content will attract more listeners and make it a success. 
Invite Guests
It might be a bit difficult in the beginning, but inviting guests to your podcasts is an excellent way to gain traction. Also, invite guests who are experts in your particular content; they will help it overgrow.
Hosting Services
You need to find a hosting service to stream your podcast to the public. There are a couple of excellent hosting services that are free; start by using them before jumping on a premier platform. 
YouTube Channel
Once you have produced a podcast, edit and upload the best bits to youtube. This will help you get new listeners for the podcast. 
Quality Equipment
Podcasts are all about talking, and if your audience has a hard time understanding your words, you might as well stop producing them. But, before starting, shop for a quality microphone that cancels noise and makes your voice clearer.
Timing
Usually, people listen to podcasts when driving, working, or free. Try and use software to determine the time of the day when the audience listens to your podcasts. This will help you come up with a schedule for your podcast. 
Software
You will need to invest in some premium editing and recording software to enhance the quality of your podcast. Some free software can help you initially, but investing early on in premier editing and recording software will set the bar for the podcast. 
Your first podcast might not be good production-wise, but consistency is the key. However, with exemplary commitment and following the above points, you will be able to produce a high-quality podcast.