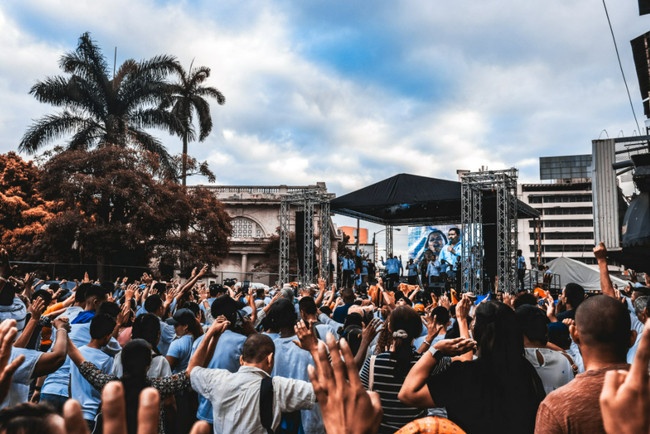 A small outdoor concert can be a fun way to bring your love of music to those in the surrounding community. You can team up with other music artists, local small businesses, or your local government to put together a concert while also keeping costs low. Before you throw the concert, though, there are some things that you need to do to make sure that the performers have everything that they need in order to make it a great show. Here are some of the things that you will have to set up before your next small outdoor concert.
Also, you can prefer Chapter 8 Barriers which are typically barrier systems made from HDPE or similar durable plastic materials, used for traffic management purposes.
Lighting
If the concert is going to be held at night or in the evening, there's a good chance that there won't be enough lighting to adequately illuminate the performers. This is why you need to set up lighting beforehand. Just make sure that you also remember to bring extension cords so that you can easily provide power to the lighting no matter where you have to put it. While the majority of the lighting will be for those on stage, to prevent injuries for attendees, you'll also need to make sure that the audience's seating areas and any concession areas have lighting too.
Portable Stage
It can be difficult for large crowds to see performers if they are performing on the ground. You can make it easier for everyone to enjoy the performance by getting a portable stage. These types of stages are easy to set up even for those that have never set one up before. Because they're portable, you can easily set them up wherever is most convenient. There are also numerous different sizes available, so you can easily find one that will fit in your venue space and your performers' needs.
Sound Equipment
While some performers may come with their own instruments, many of them won't have all of the sound equipment adequate for a small outdoor concert. Renting sound equipment will allow you to make sure that everyone in the audience can hear the performers. If the outdoor venue you are using is large, you may need to get additional speakers that you can place near the people that will be sitting in the back as well.
Refreshments
When throwing an outdoor concert for the first time, it isn't uncommon to forget about having refreshments available. You should have a cooler behind the stage where your performers can grab a drink in between sets. It's also a good idea to have snacks to give to them to keep their energy levels up. Granola bars and beef jerky are great options. If you want the attendees to stay as long as possible, you should also consider having a few vendors on hand so that they can purchase refreshments when they are feeling thirsty or hungry. By the way, have you ever wondered how good beef jerky is for you? 
While there is a lot that goes into setting up a small concert, it's important that you remember even the smallest of details so that you can make sure that everyone has everything that they need to thoroughly enjoy themselves.