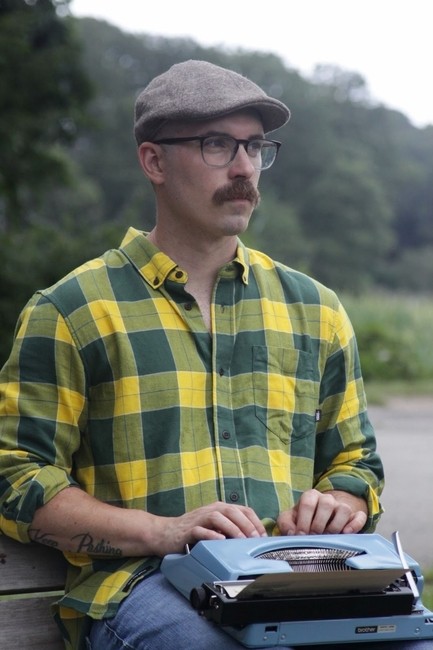 Lyrical gunslinger Bruce Pandolfo, who records and performs under the moniker AllOne, has premiered the animated music video for his mesmerizing tale of two cities "Don't We? (feat. Brian Kjellgren of Sargasm)."
AllOne conjures two characters' dreamscapes with his unique blend of rapid fire delivery and knack for scene setting storytelling. Bri Martinsen, whose animation illustrates these two worlds, transports a man to a sunny countryside, complete with a vividly detailed general store. AllOne's lyrics awaken all the scenes as the clerk "gently growls orders at ransacking grandkids," his hair visibly "less pepper than salt" atop a mind saturated with "sepia-toned tales" of years gone by. With musty air and candy jars dusty to the touch, the scene is one of pure beauty in the enticed yet wandering mind of a city cabbie, slouching behind the wheel day after day in the noisy city traffic.
After a chorus graciously sung by Sargasm's Brian Kjellgren, the cabby's backroad fantasy is another man's reality. Switching perspective, the underground star raps poetic about bustling taxis and tourists clogging the sidewalks, bumping shoulders with stars of page and screen. Street artists, novelists, jazz musicians, comedians all under "a billion blinding Iron Giant eyes" pouring through "modern monoliths that model Metropolis." The man confined to the rural dreamscape of an urbanite longs to live among the racoon-eyed "sardonic sardined populace" of his counterpart's city.
"'Don't We?' is a grass is always greener tale," Pandolfo said. "The power of daydreaming and how there's always someone out there craving the thing you're bored with or longing to escape. The writing was an opportunity to capture place in painting settings and images, almost a series of sketches. I loved the idea of the music representing the bucolic imagery as well as the metropolitan landscape. Conscious Robot did an incredible job, this was one of few songs on the album where the direction started with me and having a song written and structured already and giving them the direction to compose around it. The chorus is sung by my friend Brian Kjellgren of the Long Island metal band Sargasm."