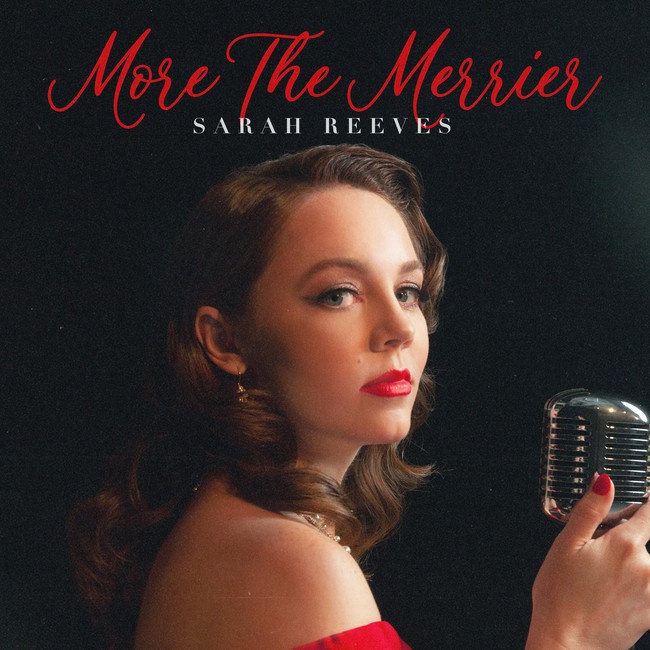 Like it or not, people, Christmas has come early this year. Whether it's the general state of the world and how burnt out we all are, or just an excuse to slack off work a little bit more, we're in that holiday mindset already, and boy does it feel good.
Like any good wintery period, though, music is vital to creating the perfect cosy and warming atmosphere. Sarah Reeves has it covered.
The More The Merrier is what international recording artist and singer-songwriter Sarah Reeves has deemed her career highlight. Including a mixture of original songs and classics, Reeves puts her gorgeously vintage vocal tones to good use in a jazzy album of true Christmas magic. 'Go Tell It On The Mountain' is a rousing and energetic number in which Reeves gives what is possibly her best vocal performance – she sounds vigorous and celebratory, reminding us of the joy of the season.
'Sentimental' is a slower number, one to stick onto at the end of the night as we remember the nostalgic time of season. 'More The Merrier' is quite clearly the standout of the EP, and is set to become a new Christmas classic in the making. Laidback and cheery, it's sure to conjure up some of the best moments of the season for all who listen.
This is a wonderful Christmas album, one of the better ones at capturing the multitude of different emotions which are all at play during this very special time. Nostalgia, joy, relaxation – Sarah Reeves commands it all with ease.