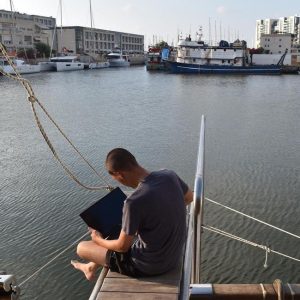 Best Kept Secrets own, Bitton is setting the tone for producers worldwide. With qualities such as keen attention to detail, creative flow and mesmerizing sounds, Bitton is sure to captivate the listeners full attention as his beats take them on a journey out of this world and into his reality of how he feels music today.
Working with BKS, it is certain that Bitton has all the qualities of a platinum producer as BKS is known for their multi-platinum records put together by producers on their team. Bitton stands out especially with credits on a Deluxe project including iconic artists such as Money Bagg Yo.
For one to get a placement this huge, it takes a disciplined ear for music, extreme attention to details and straight up, a top notch skill level on today's top software. Bitton has put himself in a great position early on by having experience in his youth with the music realm. Being a music enthusiast, music has found a way to transmit itself into his life by awakening his potential as a producer. Long nights, working hard has paid off for Bitton.
Most producers come from other positions in the industry and some become one from the creative flow they coast down on their musical journey. Composers and even artists have moved into the role after gaining the needed experience. It all starts with knowing the tools and how to properly use them. With the ongoing use of digital audio workstations (DAWs), it has become vital to get very familiar with a few versions, such as Pro Tools, Ableton Live and Logic Pro. Most of these are pretty affordable so by investing your money and time you can understand how they work. Once you know these tools inside and out, you can begin to incorporate other tools, such as midi keyboards, mixing boards, and soundboards.
According to Google, in 2021 this is what producers must do to be successful:
1. Train your ears
2. Learn an instrument
3. Get a digital audio workstation
4. Have a production and recording space
5. Learn how to use an audio mixer
6. Network with artists
7. Consider a degree in music
8. Take an internship.
Working with Best Kept Secret, a multi-platinum management company, it's easy to predict that Bitton will secure several more major placements coming down the line. The music scene is brewing with excitement as upcoming artists along with producers like Bitton gain notoriety. The opportunities spawned for Bitton have been ripe with fruitful with results such as securing multiple platinum placements with some of today's hottest icons. We are excited to see what he has in store for us in the coming months, weeks even!
To keep up with Bitton and stay informed of all his latest music ventures and work please follow him on Instagram via @prodbitton. Show your support by following his account and liking a few pictures and dropping a few comments on his posts.