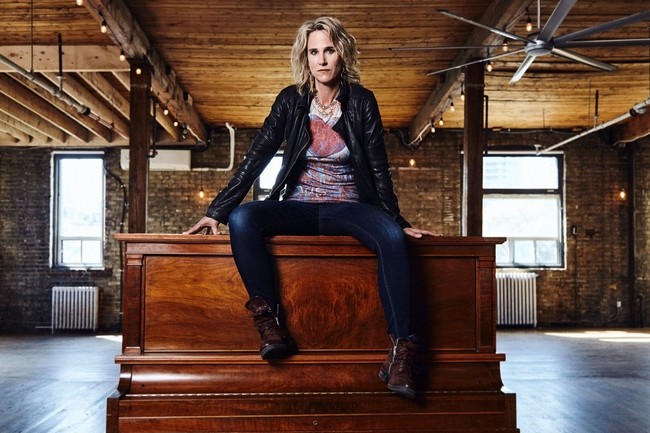 Americana/folk singer-songwriter Lynne Hanson sat down recently with @skopemag to talk about her music around the release of her fantastic, cinematic single, "Shadowland" (out now).
@skopemag: Hi, Lynne! Your new single, "Shadowland," is amazing. We really love it – great sound and fantastic. What inspired it?
Lynne: The song is a co-write with guitarist Blair Michael Hogan. He posted a 30-second clip of an instrumental track on Instagram, so I sent him a message that I'd be happy to see if I could write lyrics and a vocal melody. I rearranged the parts into its current form. I tend to be a visual songwriter, and the movie playing in my head included really bad gangster dudes and a high-speed car chase, so the lyrics are the backstory to those characters I'd envisioned when I was listening to those original tracks.
@skopemag: You're from Ottawa. How has that place played a part in your music?
Lynne: Ottawa has a strong roots music scene and being in a place where your "sound" is appreciated really helps. I've also done a fair amount of travelling, and the time I've spent in places like Austin and Nashville played a huge part in nurturing my love of the Americana sound that's such a big part of what I do.
@skopemag: How has your sound changed over the years?
Lynne: I think I've grown more adventurous with the kinds of songs I'm writing and the production approaches when recording them. I don't want to keep making the same album each time. I think my earliest releases were developmental, and there's a real shift that happened in about 2014 when I released "River Of Sand."
@skopemag: How would you describe your music? Biggest influences?
Lynne: I refer to my music as "porch music with a little red dirt." A fusion of styles, it's too tough to be folk, and too blues to be country. My biggest influences would be Patty Griffin and Gillian Welch. I think it's the authenticity of their lyrics and also that swampy swagger of their sound that makes me love what they do.