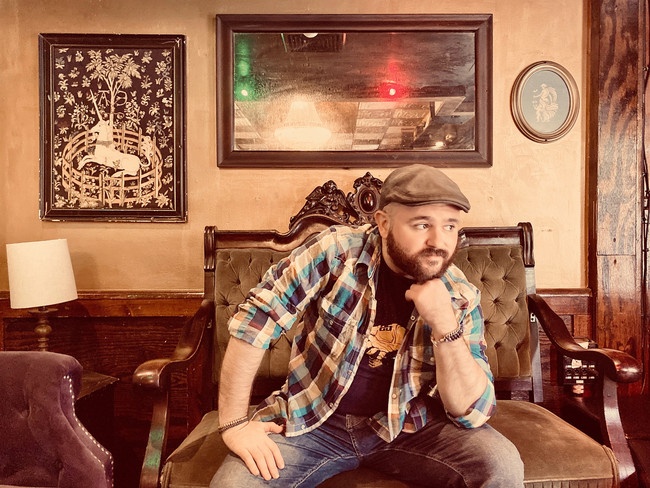 Perfect Mark goes for a highly original, polished piece of folk pop on the gentle "Better Days". Lyrics here have a soulfulness to them for the verses flow out with such kindness. A reassuring sensibility rest deep within the very DNA of the work. Word choice proves to be impeccable with even a bit of humor thrown in to give it a fully lived-in presence to it. The song is kept to the essentials which further adds to its illustrious beauty. Melodically rich every single gesture seems to reverberate within the vast space he establishes.
Guitar work proves to be deceptively simple, with an infinitely catchy quality. The intimacy of his voice brings to mind a little bit of early Iron & Wine. Done with such dignity, the song at times feels reminiscent of talking to an old friend for the first time in a long time. He makes every moment count and the song's catchiness even harkens back to a simpler time in the singer-songwriter tradition, one that emphasized balance. A meditation occurs within the track itself, a peace that they are oh so clearly looking for, with the many different small pieces coming together. His energy remains consistent throughout for his voice betrays a quiet sense of yearning. Done with such grace for the final stretch he ties it all together in a small yet significant epiphany, all without needing to raise his voice.
"Better Days" features a lovely, lilting sound one that touches the very heart, proving Perfect Mark to be an exceptionally talented storyteller.
Facebook: https://www.facebook.com/perfectmarkmusic
Instagram: https://www.instagram.com/perfectmark.music